The UNESCO World Heritage Site of Bukhara has a fine selection of boutique hotels, but what it lacked until now was a luxury property for the most discerning travelers. The opening of the 4* Mercure Bukhara Old Town in January 2023 has not only filled a gap in the market, but has done so with aplomb. This remarkable property, the first hotel in the city belonging to an international brand, has been designed with inspiration from local architecture. Its mud brick walls are perfectly in keeping with the nearby Ark fortress and madrassas, and the carved wooden pillars supporting the cool, open verandas are reminiscent of those on merchants' houses and the Bolo Hauz Mosque.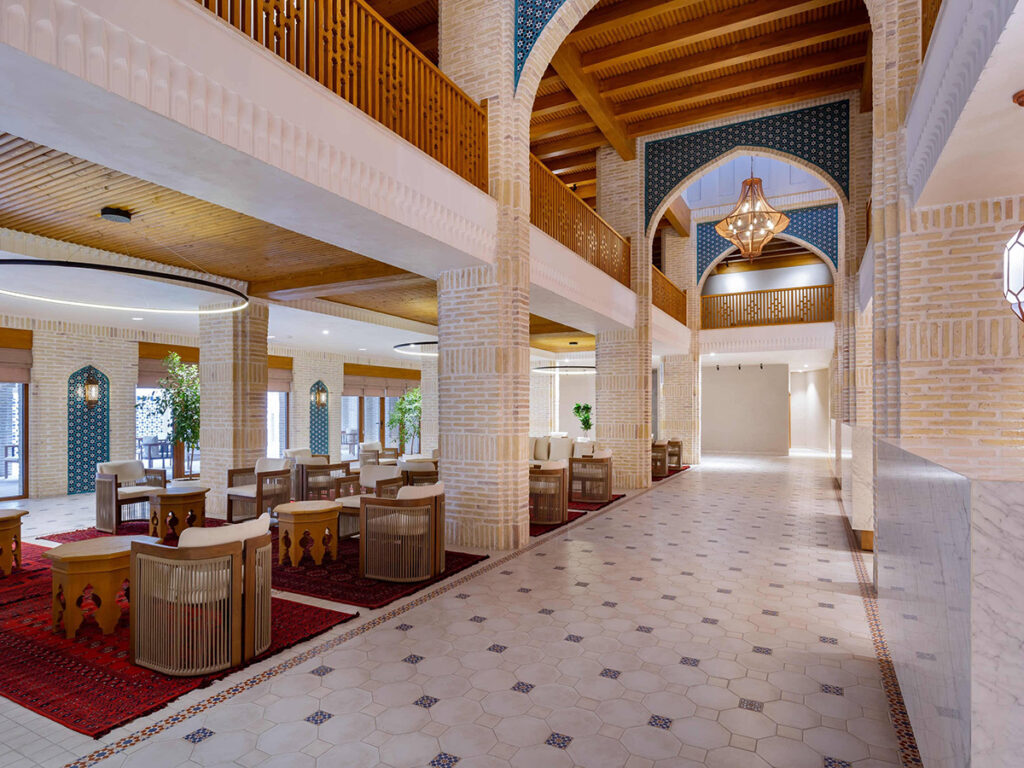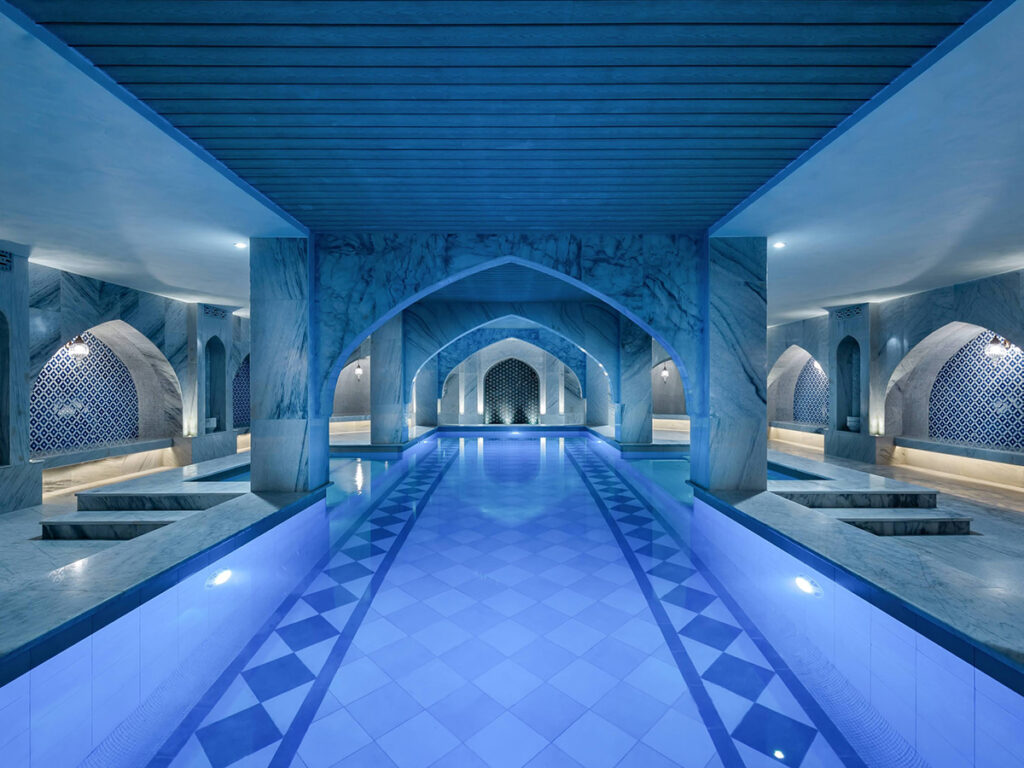 Inside, too, there are plenty of features which give the Mercure a strong sense of place. The large open courtyard, the juxtaposition of bricks and colorful majolica tiles, and whitewashed arches are all typical of Uzbekistan. But if that is not enough of a reminder of where you are, you only need to climb to the restaurant on the rooftop terrace and take a table looking out across the Old Town. The magnificent Kalon Minaret – which survived destruction by Genghis Khan because he thought it was so beautiful – still beguiles onlookers and is the visual centerpoint of the horizon. Beside it are turquoise domes, icons of the Silk Road, and countless other cultural heritage monuments which collectively earned the city its UNESCO status.
Rooms in the hotel are simple, elegant, with small details such as turquoise tiles, hand-knotted carpets, and wooden lattice screens which make each one unique. Whether your room looks out onto the street or into the courtyard, it doesn't matter; it's a quiet haven of calm, though staff are only ever a moment or two away. Should you tire of sightseeing and need to relax, the hotel's spa is a modern interpretation of Bukhara's historic hammams, Turkish baths with hot and cold pools, a steam room and sauna, and an enticing menu of massages and other treatments.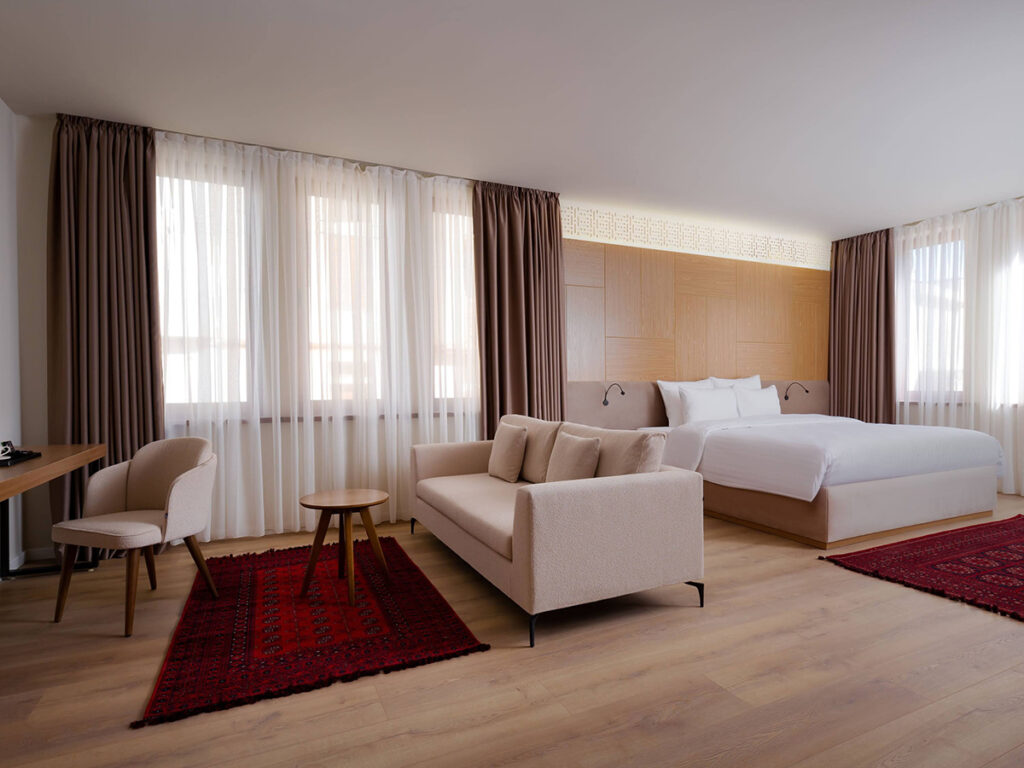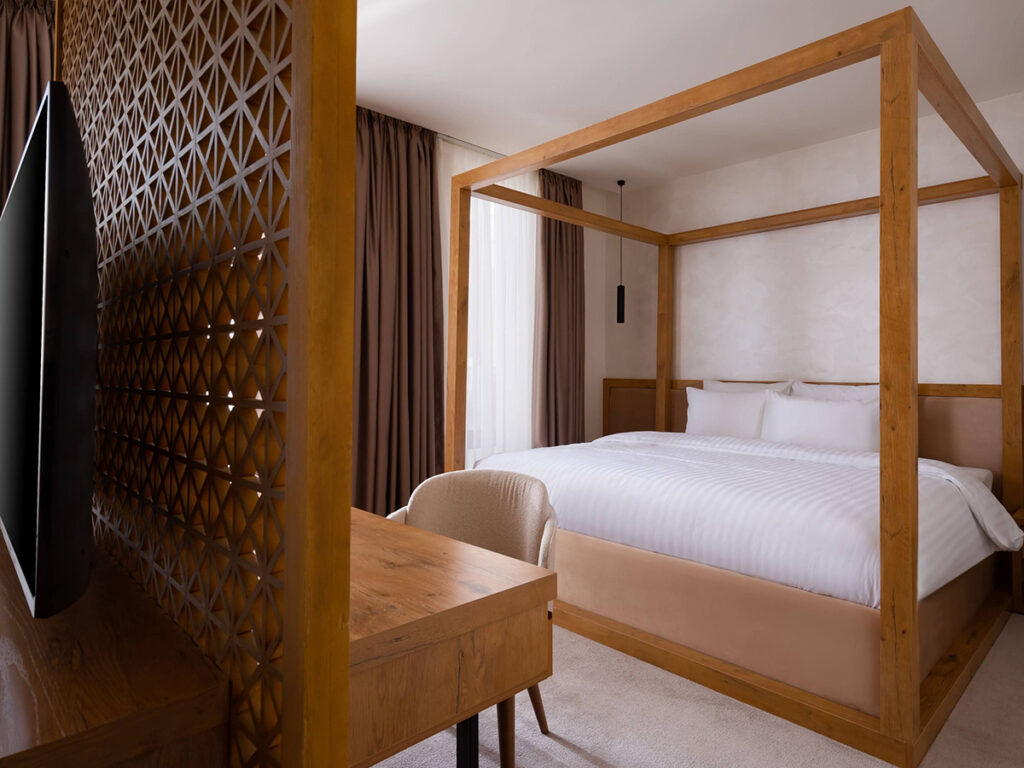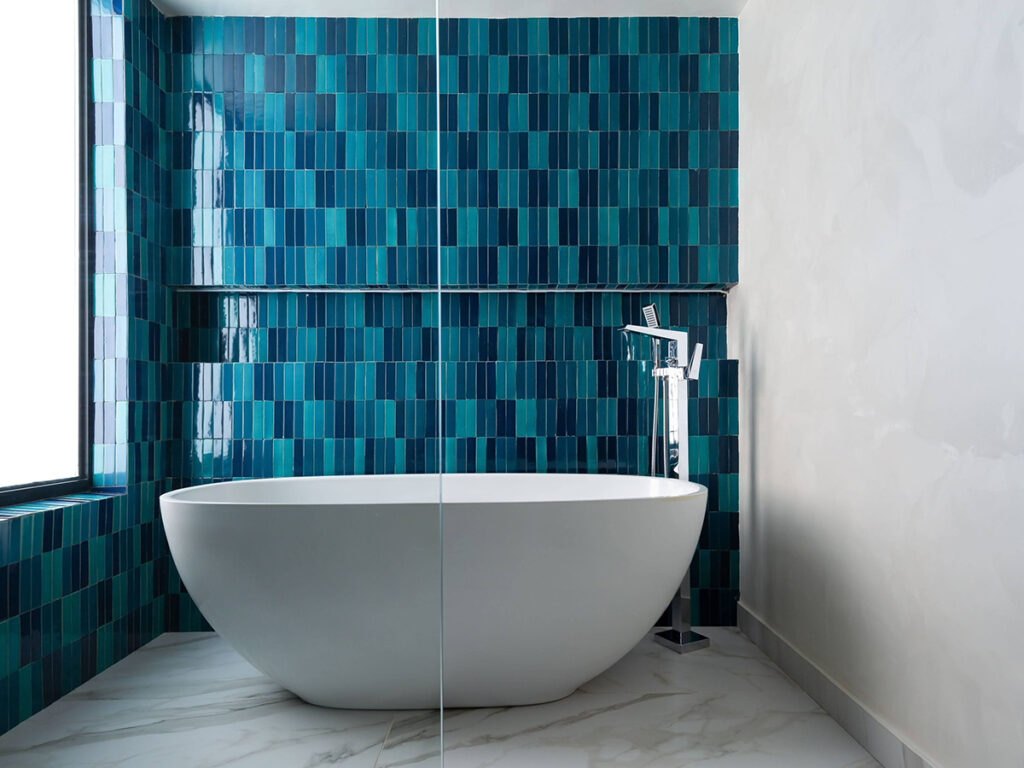 ---
US
Canada
Digital Version
Subscribe to Swanky Retreats Magazine's DIGITAL version. Read the latest issue online or download it to your computer.