Hello from San Francisco,
There's the old adage in Real Estate that talks about location, location, location. For me, there's a very strong tie to those three words when it comes to picking hotels, especially in cities where the sites are so impressive and not to be missed. San Francisco has a plethora of those sites and similarly has tons of hotel options. I settled on Joie de Vivre Hotels' Vitale because of its boutique hotel status and, of course, its location. I was so proud of myself for making this choice as I took in the expansive view of the Bay Bridge from my bubble bath. As the illuminated bridge's lights danced in what I set to music in my head, the scene (which happened nightly) became almost magical.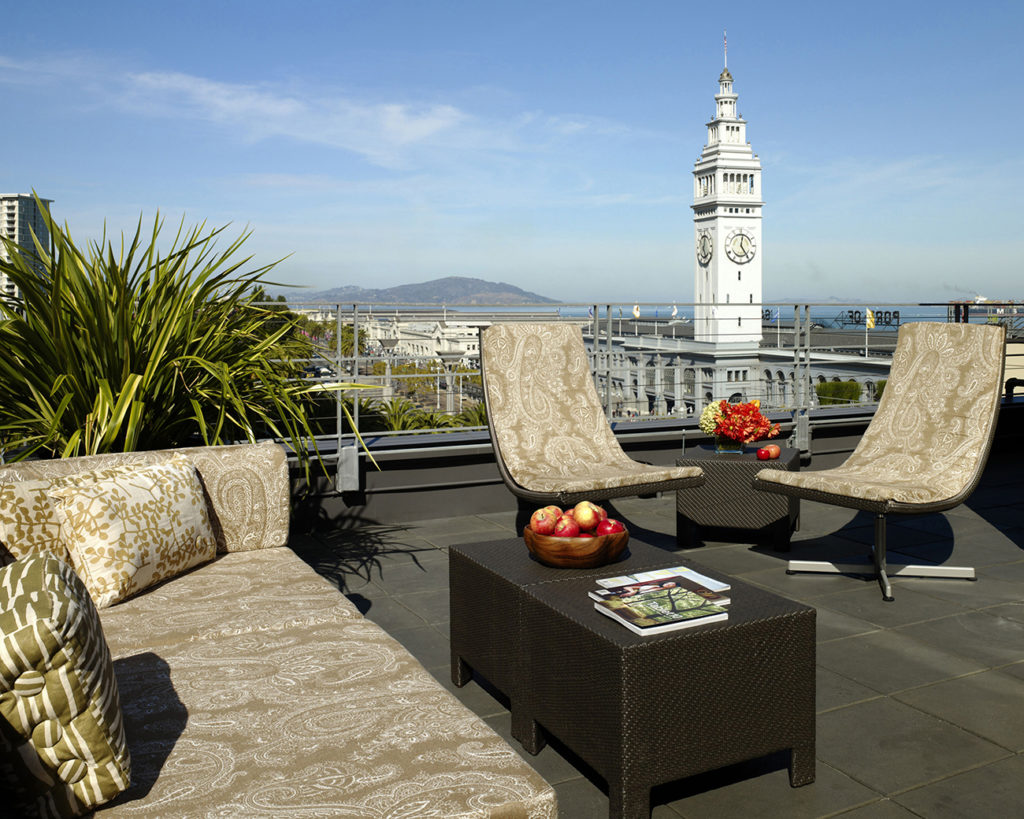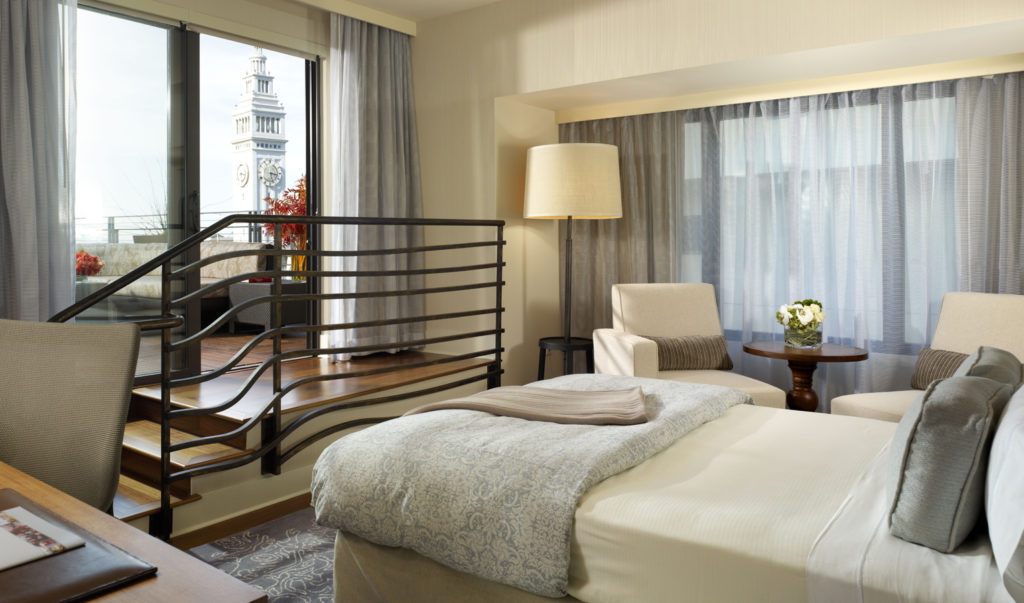 Waking the next day, my daughter and I walked across the street to take the ferry to Sausalito for a passing glance at Alcatraz and the Golden Gate Bridge. The Vitale was directly in front of the famed Ferry Terminal and all the access that gives to the entirety of the Bay Area. Although this opened up so many opportunities for us to explore, we were quite content staying in and taking in the views, for hours. Our suite was cozy and well-appointed. If the days had not been so sunny and bright, I can imagine guests staying in and being quite thrilled. Bubble baths don't get old, do they? Especially not when the scenery, surrounding you as you soak, is some of the best views San Francisco has to offer.
Being located in the Embarcadero, one of the most lively areas in the city, options are virtually limitless, just outside your door. FYI, if your suite doesn't have the tub facing the Bay Bridge, the rooftop soaking tubs at Spa Vitale will do just fine. This urban oasis on the water takes full advantage of its location and serves it up to guests on a silver platter. We are loving our time together and our time at this adorable boutique hotel. Next time you think San Francisco, think Hotel Vitale and tell them Peta sent you.
Back to the bubbles and bridge watching…
Peta
www.jdvhotels.com/hotels/california/san-francisco/hotel-vitale
---
US
Canada
Digital Version
Subscribe to Swanky Retreats Magazine's DIGITAL version. Read the latest issue online or download it to your computer.