Iguazu Falls divide Argentina and Brazil, and they are the largest waterfalls in the world. Legend has it that a deity fell in love with a mortal women, and when she spurned his advances he cut the river in two, condemning her to an eternal fall in her canoe.
Awasi Iguazu is a an extraordinary rainforest haven a short drive away from the falls. Brightly colored toucan fly through the tree canopy, and monkeys clatter about on the roofs and wooden decks. Even an occasional ocelot wanders by. The main lodge is light and airy, with indoor and outdoor seating areas where you can while away an afternoon reading, or ask an expert guide to help you identify a species of bird you've just seen.
Each of the private wooden villas is built on stilts and has a wrap around terrace with an outdoor plunge pool. Staying here, you are completely immersed in the sounds and scents of the rainforest, and the villas have been carefully designed to blur the lines between indoor spaces and the spectacular natural surroundings.
The materials, colours, and textures of the rainforest have inspired the villas' design, and the floor-to-ceiling windows act as cinema-like screens for you to watch the wildlife. Decorating the fresh, white walls are botanical engravings and prints of native butterflies, a reminder that you're a guest in a rich and diverse natural ecosystem.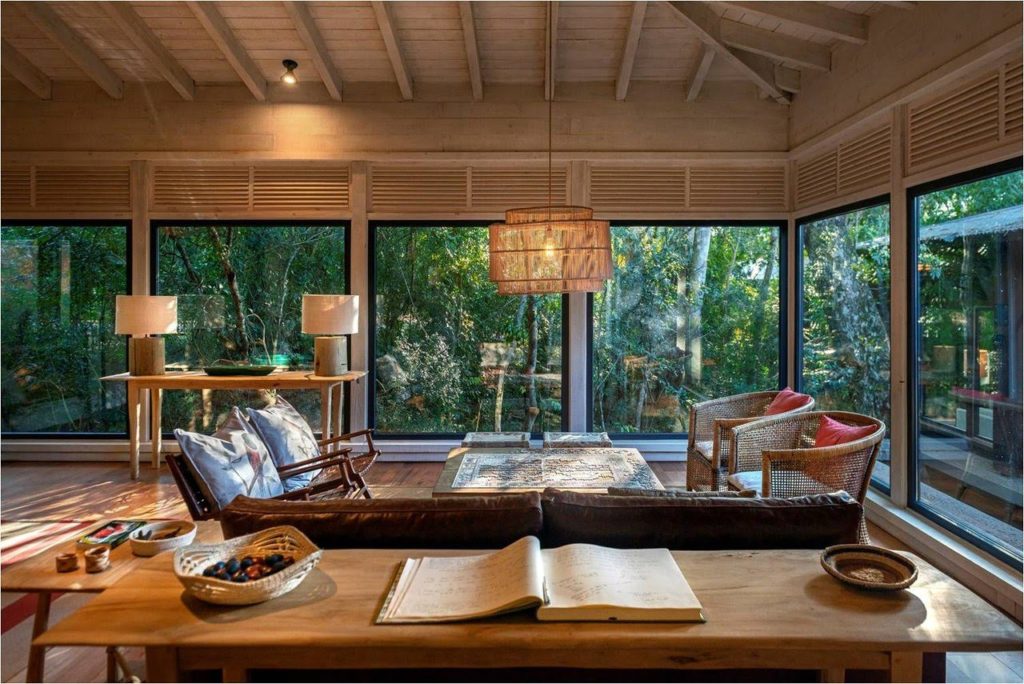 Chef Aarón Castillo Tellería considers himself to be a culinary guide: his mission is to introduce guests to the fresh, authentic flavours of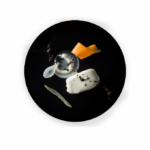 Argentine cuisine. Many of the ingredients are grown in the lodge's fertile garden. The taste combinations Aarón creates are light and often unexpected on the palate, and every dish is presented like a contemporary work of art.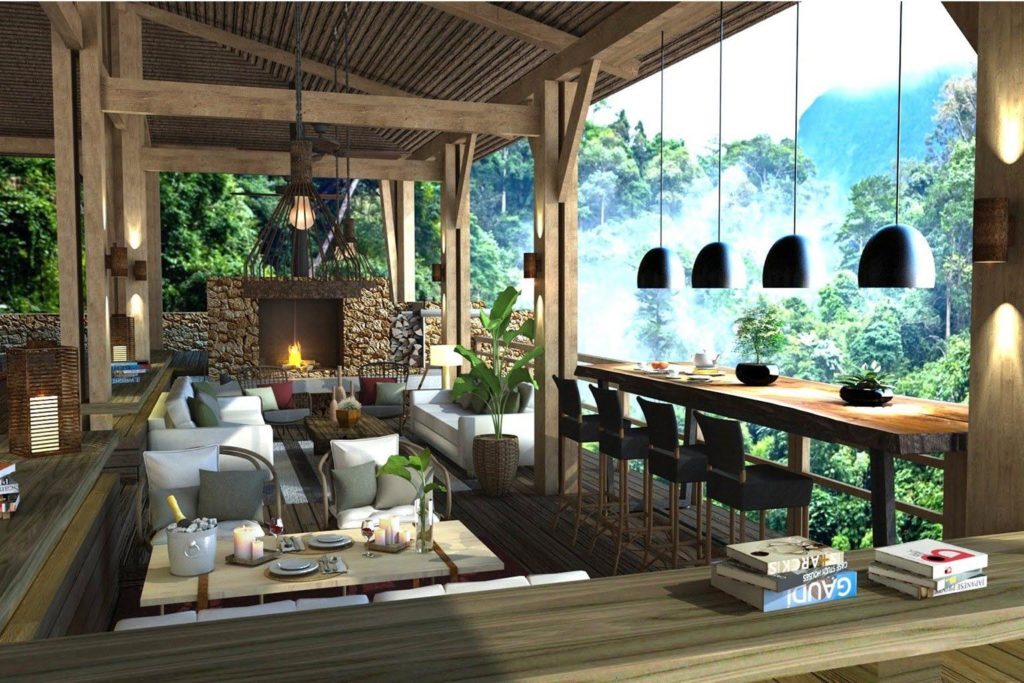 ---
US
Canada
Digital Version
Subscribe to Swanky Retreats Magazine's DIGITAL version. Read the latest issue online or download it to your computer.