Adare Manor
County Limerick, Ireland

Ireland is full of lore, green hills, cliffs, castles and manors. We love the idea of being able to spend a few nights in the lap of luxury and absorb the history that surrounds one at this manor. Adare Manor is a neo-Gothic architectural masterpiece, once the family seat of the Earls of Dunraven. Today it is a warm and welcoming 5-star luxury resort located in Adare Co. Limerick, defined by its spectacular setting, authentic historic character, and the impeccable service of its world-class staff.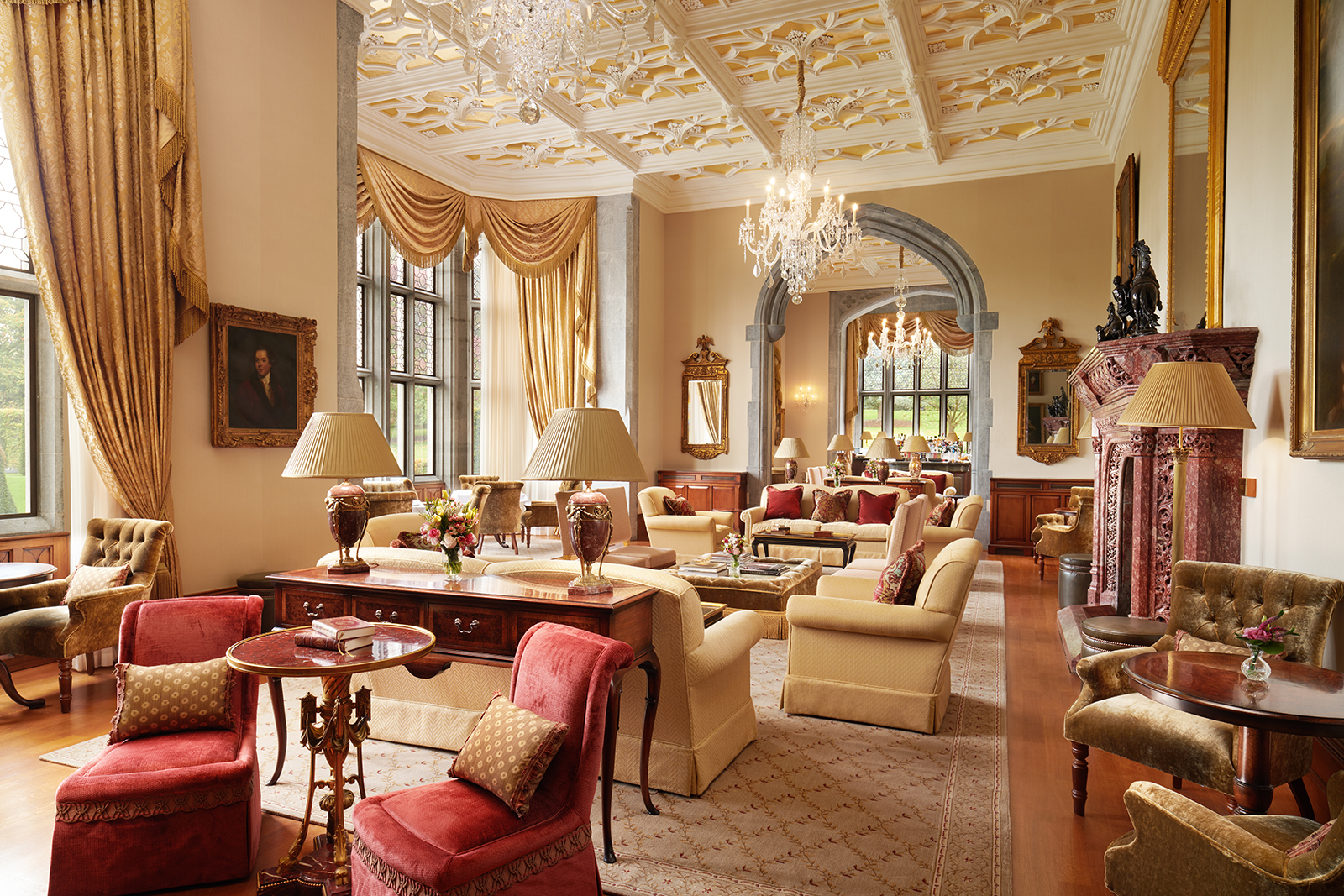 The manor borrows its name from the nearby village of Adare, the charm of which is not to be missed. Antique shops, traditional thatched-roofed cottages, and the river Maigue all make up a charming frame for the grandeur that is Adare Manor and its long winding entrance to its awaiting valet.
The 840-acre estate that surrounds the Manor House is an attraction in and of itself, and not to be overlooked (as if it could be) during a stay. The estate is comprised of sweeping parklands, cultivated gardens, formal French gardens, magnificent mature trees, and one of Ireland's best trout rivers, the aforementioned Maigue. For the avid golfer, there is little one needs to do to enjoy some time on one of the best championship courses in the world. If water hazards, bunkers, bogeys and birdies are not for you, try your hand at falconry, fishing, archery, cycling, clay pigeon shooting, horse riding, woodland walks, or whiskey tasting. Those are my top seven activities out of a slew of offerings at the manor. With rooms rates ranging from about $378 a night to upwards of $2,500, depending on when you plan to visit, there is something for almost every budget. Since reopening in November 2017, the highly experienced team at Adare Manor has enjoyed tremendous success on the world stage, winning awards and accolades both nationally and internationally, so rest assured that no matter which category you book, you will be in very good hands.
Enjoy some of the best Irish hospitality within the grounds of Adare Manor, and be sure to try a cup of tea in front of the fireplace with its original mantle.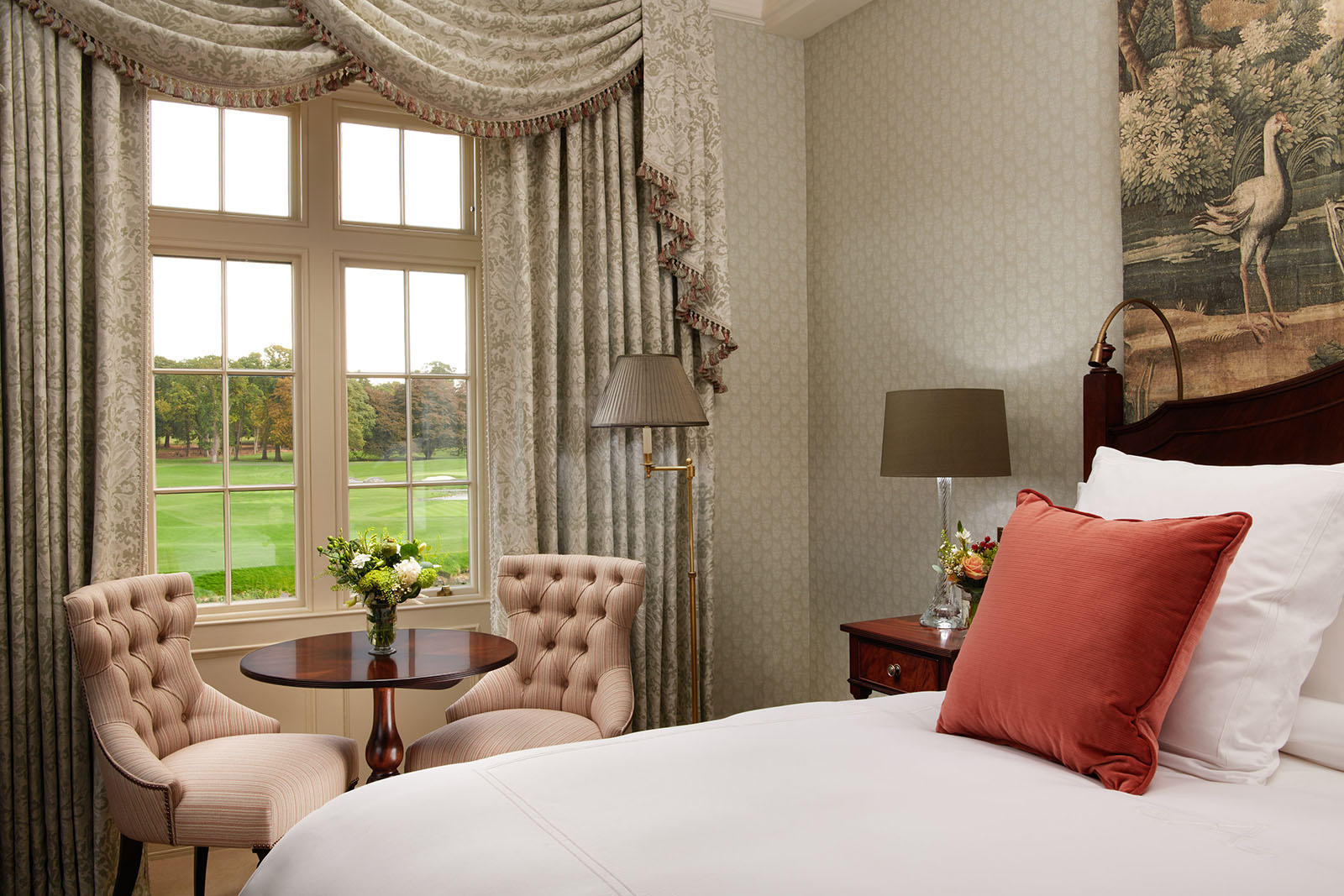 www.adaremanor.com
---
US
Canada
Digital Version
Subscribe to Swanky Retreats Magazine's DIGITAL version. Read the latest issue online or download it to your computer.