Greetings from Malaysia,
There's a new man in my life! I just had to write and tell you about him. He's irresistibly cute and agile, with a shock of auburn hair, and such a cheeky smile. His name is Archie. And we share so much in common: 97% of our DNA, in fact!
Before I lead you on too far, you should know that Archie is not my latest squeeze, but an orangutan. I have adopted him from the Sepilok Orangutan Rehabilitation Centre in Borneo. His mother was unable to care for him, so he had to be hand-reared, but now he is making good progress and learning essential orangutan skills so that one day he might survive in the wild. Coming to Malaysia, I wanted to learn about the rainforest, the creatures which live here, and the conservation challenges they face. It has been an eye opening experience.
Borneo is the largest island in Asia, and it supports one of the oldest rainforests in the world. Thousands of species of animals and plants are endemic. The orangutan is the most iconic, of course, but there are native elephants, rhinos, and cloud leopards, too. Deforestation for palm oil plantations, and other forms of human encroachment, threaten their habitats and call into question whether or not they can survive for another generation. Around the coast, proboscis monkeys with their oversized noses move through the upper reaches of the trees, there are sea turtles on the beaches, and below the waves the marine creatures are just as diverse as on land. In fact, it is estimated that 75% of all known ocean species can be found in what's known as The Coral Triangle. NGO Reef Check Malaysia is preserving this precious resource and helping damaged areas regrow.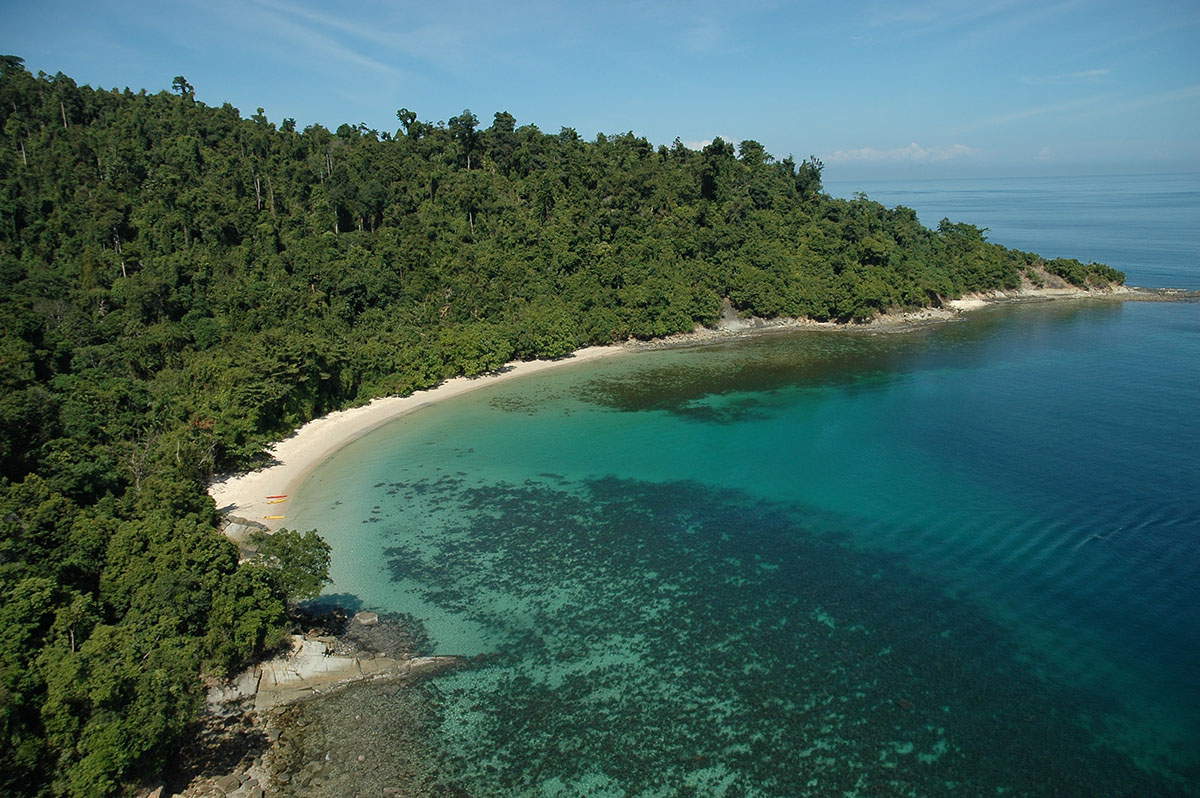 I spent the first part of my trip in the rainforest of the Danum Valley Conservation Area, but now I am just off the northern tip of the Borneo in the Tunku Abdul Marine Park, looking out across the South China Sea. I am staying at Gaya Island Resort, where a small village of exquisitely designed villas cascades down to the water, the forest cloaked mountains — including Mount Kinabalu — dotted along the horizon. The only way to get here is by speed boat from Jesselton Point, and we raced across the water at quite a lick!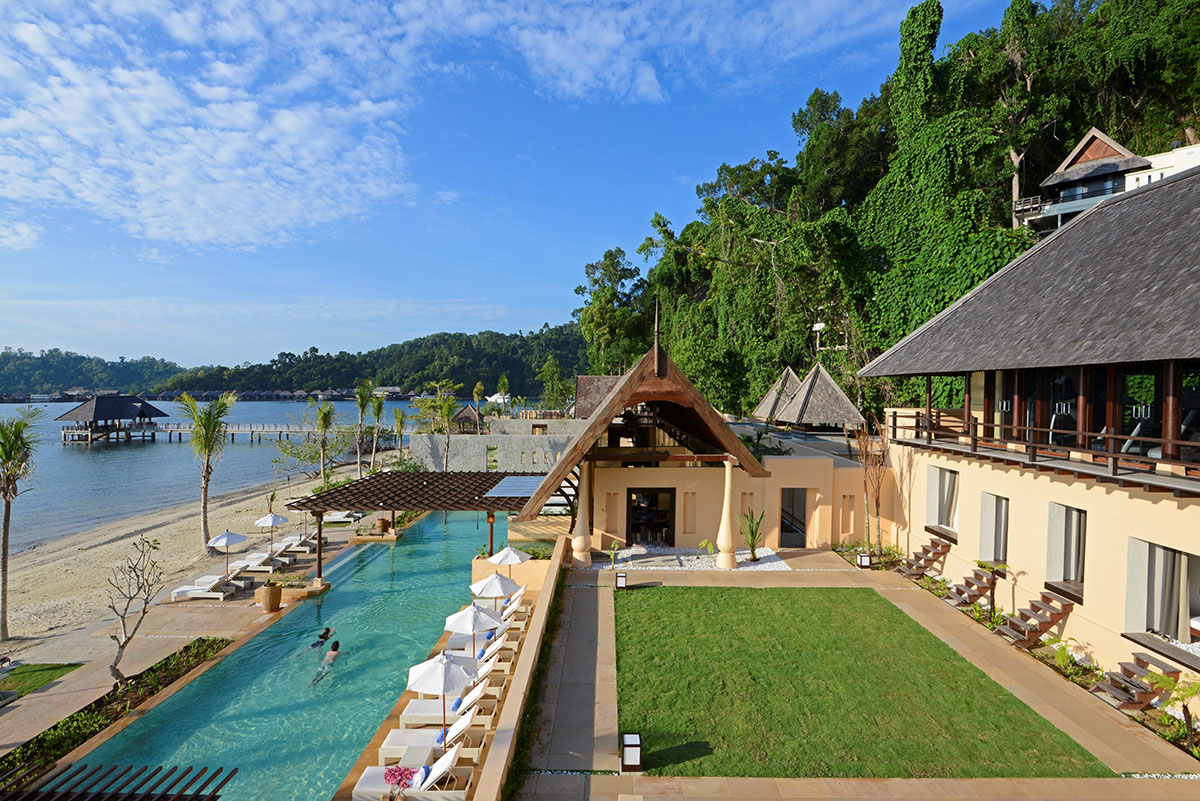 As the marine park is a protected area, sustainability and conservation are top priorities. I'm a guest in this spectacular, pristine natural environment, and it is my duty to tread lightly.
Gaya Island has its own marine centre which rescues, rehabilitates, and releases turtles. I saw a green sea turtle when I was snorkeling, and one of the highlights of my stay so far has been going down onto the beach at night to watch the turtle hatchlings scrabbling their way down to the water's edge. Green sea turtles are endangered, and the hawksbill turtles are critically endangered, so it is a real privilege to be able to get close to them, and to meet the marine biologists who are responsible for protecting them.
I love being so close to the water. From the moment I first wake up, I can hear the splashing of the waves. Each morning I sit out on the veranda drinking my coffee and inhaling the sea breeze before wandering over for breakfast. I find this place incredibly peaceful. Part of it is the setting, yes, but there's a zen feeling to the design, too, and the staff who work here make everything seem effortless. It is their mission to rebalance body and soul, and already I feel all my cares and stresses drifting away.
If I ever go missing, look for me on Gaya Island.
With love,
Sophie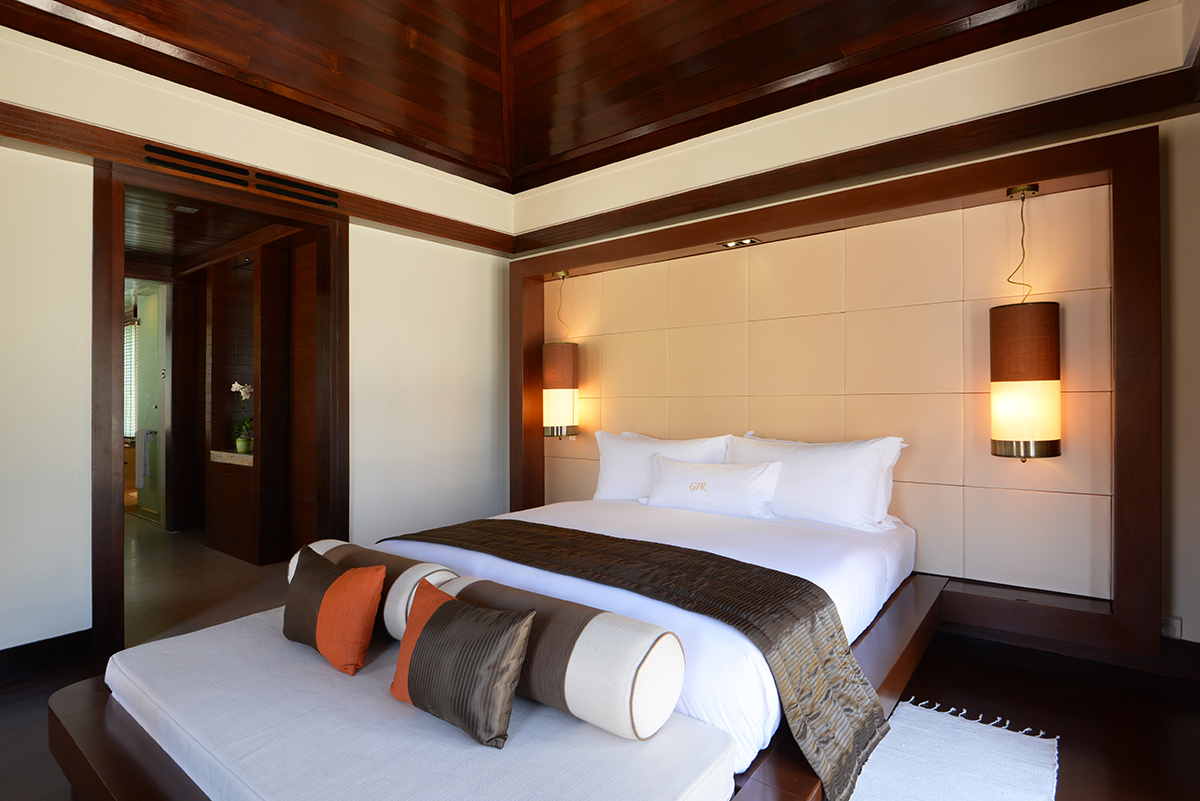 ---
US
Canada
Digital Version
Subscribe to Swanky Retreats Magazine's DIGITAL version. Read the latest issue online or download it to your computer.