Dear John,
Yes, this is one of those letters. I am writing because, although I love being with you, I need a break. The level of familiarity thrust upon us this year, due to you know what, has made me grow weary. There's a place that I have discovered that offers me more of what I
need to feel alive. Here I look out on the horizon, just beyond the marina, and watch the sun set. My terrace gives me all the personal space I need, yet I feel safe and nurtured here, while still being a part of it all. Everything about this hotel is quite unique, and I am
not just saying that because it has taken me out of our kitchen, bedroom, backyard, den, dining room, repeat — routine. I mention it because from its unrepeated position within this popular destination, to its modern sexy appeal, life feels lovely from here and that's exactly why I chose it over staying with you. I wanted to be on the water, in graceful accommodations; swim in pools when I wanted, have water sports options at my disposal, and be close enough to touch the history and shenanigans that couple so nicely here and make this part of Florida famous, if not infamous. I was seeking this without being at the epicenter of it all, you know how fond I have grown of social distancing. I found six pools, paddleboards, bikes, and kayaks and a staff that paid attention to my every wish. With you, I grew to know you more than I ever thought possible. If you're wondering where I have gone…I have left you for
Oceans Edge Resort & Marina. Here, I am discovering all the things I have been missing this year, and much to my surprise, I found them in Key West.
If you come looking for me, you'll most likely start your search near the cornhole game lawn where you'd assume I was sipping a cocktail and tossing bean bags before deciding which pool to plunge into. I won't be there. Your next move may be to hop on the resort
shuttle and head into the heart of Key West where you will probably assume I am shopping, and partaking in some of the fun on Duval Street, but I won't be there either. I won't be in the museums, soaking up the treasures this island's history is so rich with, but I will
be somewhere else. I will be living life at what feels like, the edge of the earth. I will be in my waterfront suite, sipping bubbly on the terrace, watching boats go by and relishing in the fact that I made the best decision by leaving home to recharge, at my own pace
at Oceans Edge.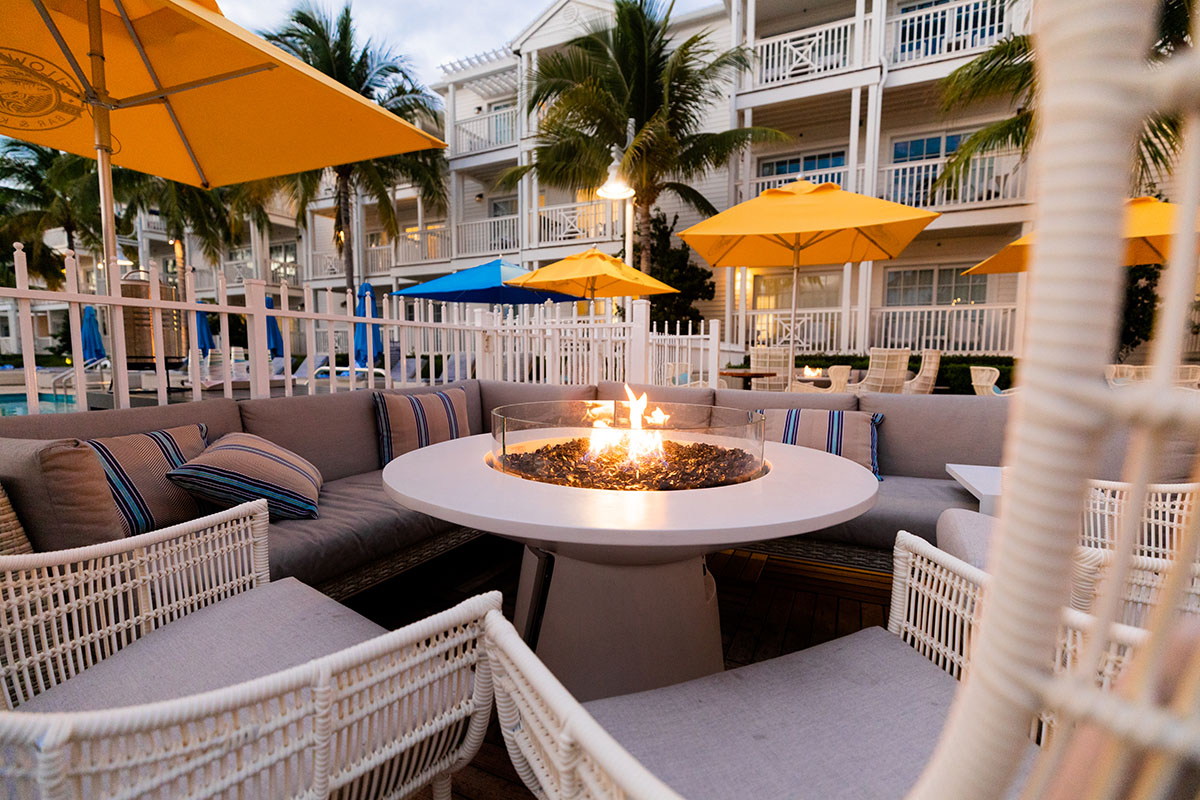 Don't keep searching for me as I want this stay to last as long as possible. If I return to you, I will be a better person having taken this trip. We may need to redecorate, as I have found inspiration in the gorgeous finishes of the suite here. If you want me to stay with
you upon my return, your time would be better spent searching for just the right supple bed linens, an inviting accent chair, and how to get your hands on a (now necessary) fully stocked wet bar for our home. Search for those things to remind me of my time here in the Florida Keys.
Yours…(maybe, maybe not),
Peta
*My house, personified in this letter as John, has truly taken on a personality of its own and is and probably resonates with many of us. I did indeed return to John, but the memories made at Oceans Edge have left me longing to return. Let's see where this long distance
romance leads.
http://www.oceansedgekeywest.com
---
US
Canada
Digital Version
Subscribe to Swanky Retreats Magazine's DIGITAL version. Read the latest issue online or download it to your computer.