The indefinable sense of style that makes us swoon: swanky, swell & elegant.
Aman-i-Khas
Rajasthan, India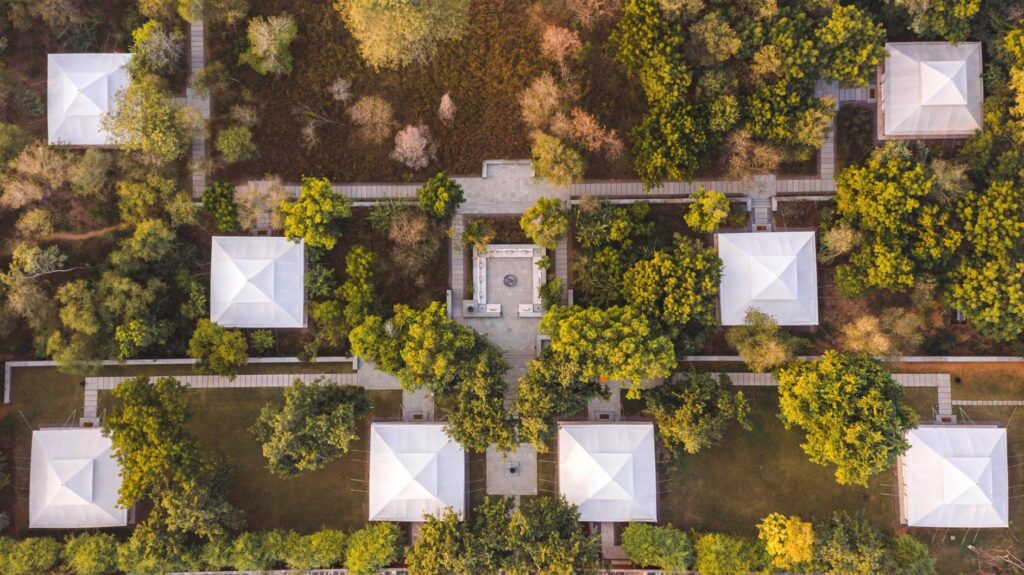 \
Rajasthan is already the archetype of the fairytale East, and when you stay at Aman-i-Khas you might as well be stepping into the pages of 1,001 Nights or The Jungle Book. The tented Mughal pavilions are inspired by the traveling tents of emperors and maharajas; dinner is served by uniformed waiters in the lamplight; and in the surrounding forest and brush, leopards and tigers roam wild.
Aman-i-Khas is an extraordinary tented resort in India's Aravalli Hills, midway between Jaipur and Delhi. It is on the very edge of the Ranthambore National Park, often regarded as the best place in the country to see tigers in their natural habitat. Daily jeep drives take guests out into the wilderness so you have a good chance of not only spotting the well-camouflaged big cats, but also species such as deer, hyenas, wild boar, civets, and more than 270 different kinds of birds. The bee-eaters and pelicans are especially eye-catching.
Like all of the Aman Group's properties, Aman-i-Khas is a visual feast. The simple lines, lightness, and airiness of the tents contrast sharply with the ruggedness of the landscape outside, and the designers perfectly balance simplicity and luxury. Beneath the two-tiered canvas roof, you will discover king or twin-sized beds, free-standing baths, twin vanities, and writing desks, plus a daybed perfectly suited to lounging. Still in your dressing gown, you can venture out each morning onto the sundeck for a cool drink or a coffee, sipping on it as the parakeets chatter to you.
Breakfasts are served outside amongst the trees of the resort's guava orchard, and there are favorite lunch spots for picnics in the national park and nearby fortress ruins. You might like to join the chef for a lakeside cookery demonstration, savoring the fragrant spices; or wander through the organic vegetable garden. When darkness falls, feast on Mughal cuisine in the elegant lamp-lit dining tent, then relax a while with fellow guests before the dancing flames of the roaring campfire.
Aman-i-Khas is a magical place where any kind of story could happen. Will it be the setting for your own romantic adventure?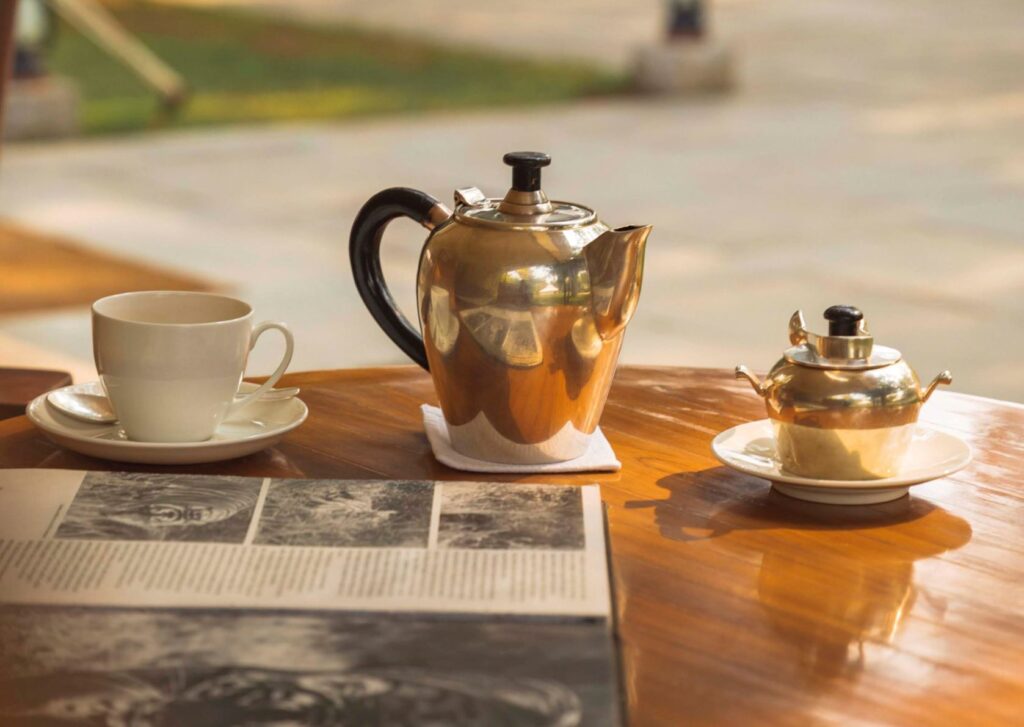 www.journeysmiths.co.uk/post/accommodation/aman-i-khas
---
US
Canada
Digital Version
Subscribe to Swanky Retreats Magazine's DIGITAL version. Read the latest issue online or download it to your computer.