Hotel Latitude 15 Degrees
Lusaka, Zambia
Urban Lusaka is not the first place you'd expect to find a chic, design led hotel with impeccable service. But Latitude Hotels are challenging preconceptions across Southern and East Africa, and Hotel Latitude 15 Degrees is rightly renowned as the best city hotel in Zambia. It's a property where any guest – however demanding – would be delighted to stay. Driving through the gateway, you're instantly within a lush oasis, the bustle of the city forgotten. The trees are lush and cast ample shade, and the immaculate lawn contrasts attractively in colour and texture with the sparkling outdoor pool. Well-heeled guests – locals, expats, business travellers, and tourists alike – lounge on rattan garden furniture beneath broad, white parasols, sipping on imaginative cocktails from the bar.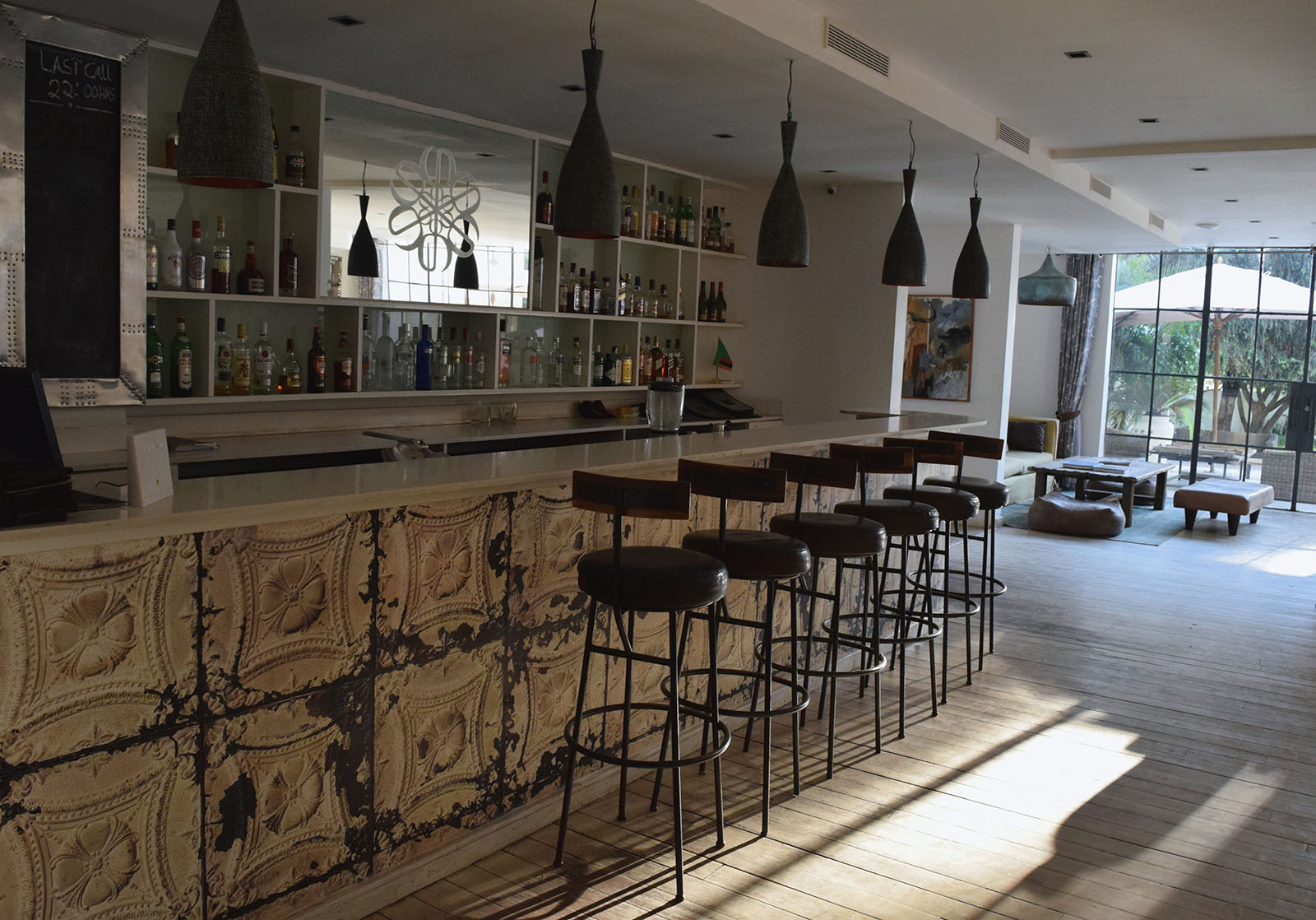 Inside, the architects have pulled off no mean feat: every space is flooded with natural light, but it stays cool even in the heat of the day. Impressive, large scale artworks by African artists provide a focal point to every room, and in between carefully chosen objets d'art offer further pleasure to the eye. The furniture varies significantly in style and materials, but it is all sustainably sourced and frequently recycled or upcycled, too. The same design theme is executed consistently and with exemplary attention to detail in every part of the hotel, from the lounge to the co- working space, and the spa to the restaurant.
The 32 bedrooms at Latitude 15 are cool, crisp, and calm, the kind of spaces where you step over the threshold and let out a deep sigh of contentment. Bouncing on the large beds is definitely tempting, though you'll have to remove the jewel-coloured velvet cushions before you try. Whether you're in Lusaka on business, for a city break, or at the start or end of safari in one of Zambia's world famous national parks, Latitude 15 is an unparalleled place to stay.
www.latitudehotels.com
---
US
Canada
Digital Version
Subscribe to Swanky Retreats Magazine's DIGITAL version. Read the latest issue online or download it to your computer.