What does it mean to be quintessentially British? At Francis Hotel in Bath, it's about balancing history and tradition with creative, contemporary life. The Grade I listed building is a magnificent example of John Wood the Elder's Georgian architecture. It is in the heart of the UNESCO World Heritage city, and located just across Queens Square from the Jane Austen Centre. At the same time, the hotel is far from stuck in the past: it's been lovingly restored with a 21st-century take on elegance, including plenty of quirky features we loved.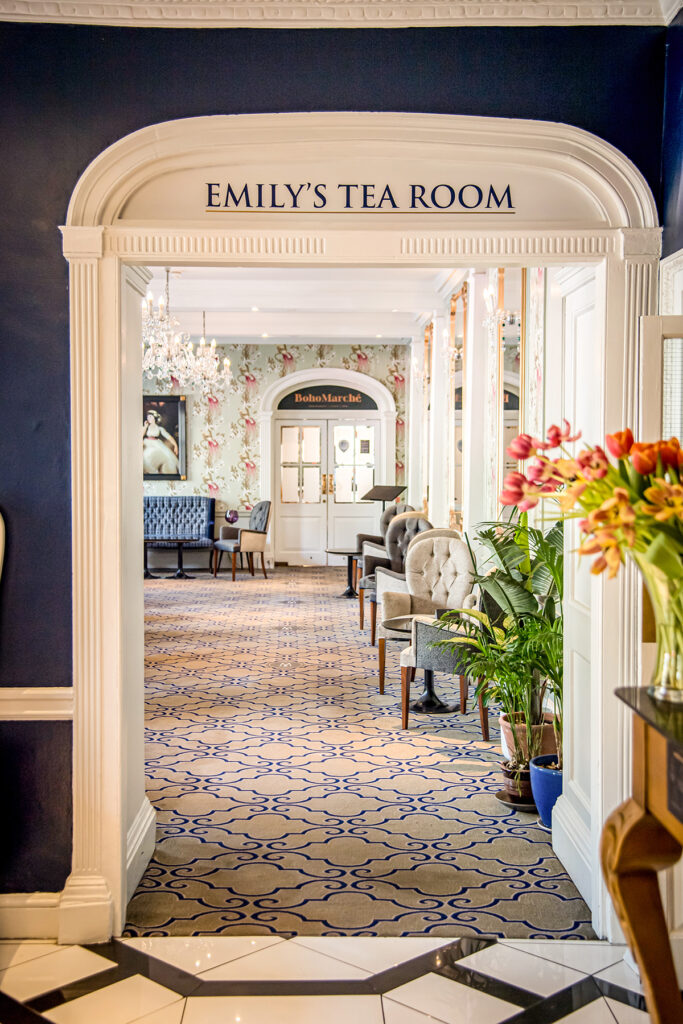 Behind the grand facade are 98 rooms, many of which are dog-friendly, so convenient if you are traveling with your pooch in tow. Many of the large Feature Rooms have four-poster beds and look out over the square, and as all of them are individually designed, there are plenty of intriguing creative touches to admire.
When you are ready for dinner or a drink, sashay down the staircase bar and lobby. This is where afternoon tea and gin and tonics are served. Like the Francis Hotel itself, the traditional afternoon tea menu does have a twist: there's a sticky toffee pudding served with Earl Grey tea-infused salted caramel, just in case your Victoria sponge cake and scones with clotted cream don't feel quite decadent enough.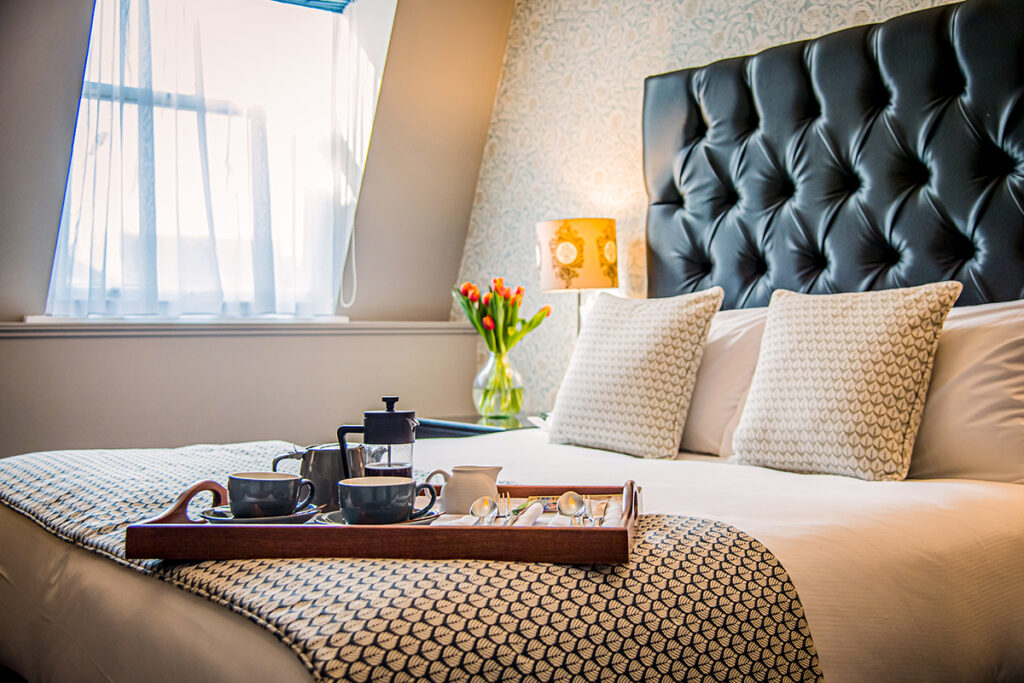 In the hotel's Boho Marché restaurant, Marrakech meets the Mediterranean and spills out from the Regency building onto the outdoor terrace. It's a fabulously imaginative addition to Bath's dining scene. The colors are bold, the textiles are vibrant, and the menu packs a punch with its flavors. Ask for the table beside the life-sized model of a horse and order yourself anchovy crisps with goat butter, spicy salmon tostadas, and the duck salad glazed with plum and soy sauce. You'll undoubtedly want a cocktail too, and the Moroccan Mojo (a mojito finished with rose water) is sublime on a summer evening.
---
US
Canada
Digital Version
Subscribe to Swanky Retreats Magazine's DIGITAL version. Read the latest issue online or download it to your computer.