A Letter From North America: Prince Edward County, Canada
By Megan Honan
Dear Friend,
I want to let you in on a little well-kept secret called Prince Edward County. Just a mere two hours from Toronto lies a tiny, hidden island bursting with lush wineries and upscale retreats. It's also my frequent home away from home. With rolling golden fields of wheat and thick, juicy grapes dangling from tree branches, it's hard not to feel relaxed when admiring the changing landscape of the island. Priding itself on great wine and good vibes, Prince Edward County (P.E.C.) is the new Niagara-on-the-Lake, with potential to become the Sonoma of Canada –and locals are flocking.
My first stop is checking into the June Motel, a mid-century motor lodge made for Instagram. You can spot it from the highway, practically begging for you to make yourself at home with its millennial pink doors, blinding neon signs and retro Solair chairs for lounging. I find myself in the classic suite, which should not be confused with basic. The space is decked out in a vibrant palm tree print with touches of whimsy décor. After ditching my bags, I make my way to the lobby bar which is clearly the heartbeat of the motel with people lingering about. With a neon pink sign reading 'Peace Love Wine' and seemingly endless palms and fauna, I know I've found my spot. I order a glass of local bubbly titled 'Mosaic' from Closson Chase Winery and settle into the buttery leather sofa with a good book in hand.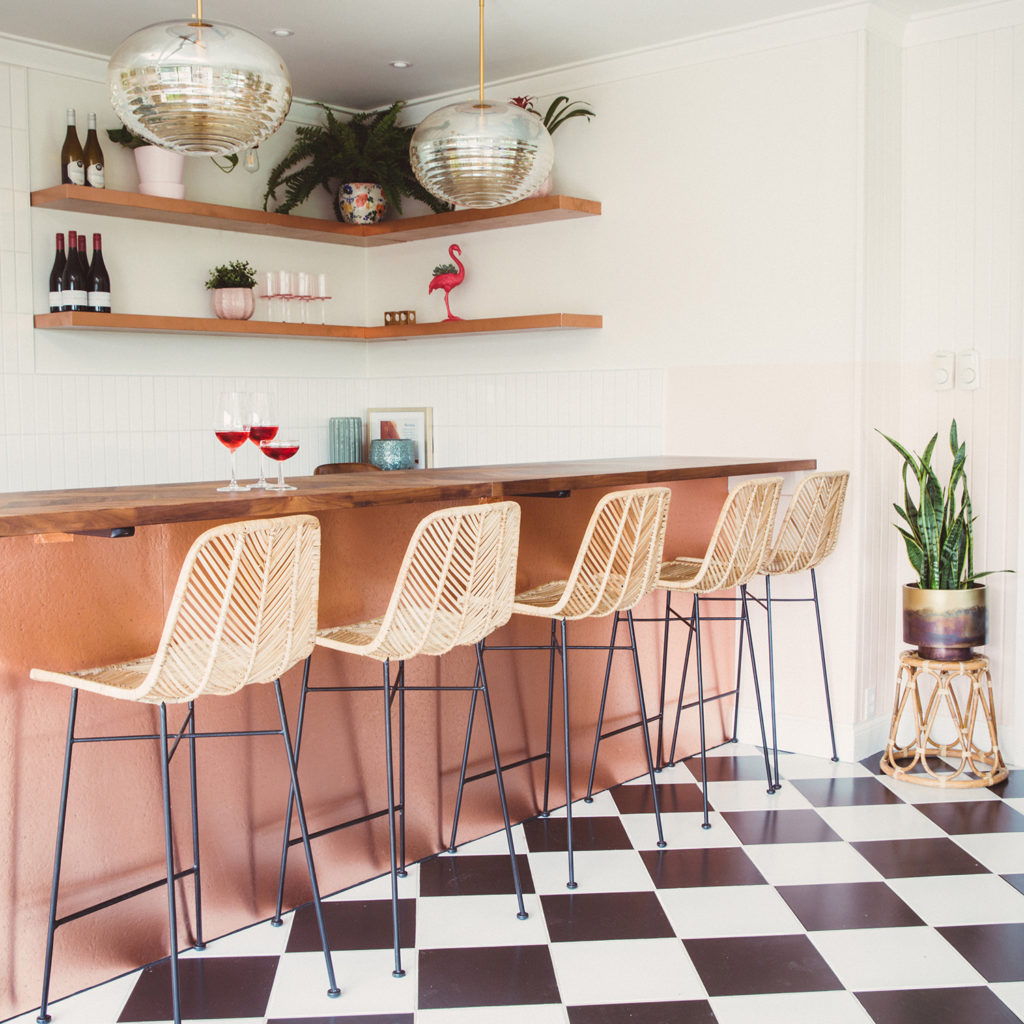 After a little rest and relaxation, I gear up to hit the town. I grab a mint green beach comber and peddle to my favourite winery (though there are 50+ to choose from in the County), the Hinterland Winery. Known for their premium sparkling wine, I sip on their Borealis 2017 Method Charmat Rosé. Made from the Gamay noir grape, the Borealis has aromas of fresh berries, spicy hints of white pepper and toasty brioche making it the perfect summer sipper.
I soon realize I forgot to make dinner reservations, but thankfully, the June Motel offers a text message concierge who quickly arranges dinner at the hottest spot in town—Seedlings. The cozy historic mansion is P.E.C's newest farm-to-table restaurant with an ever-changing seasonal menu. I indulge in a mouthwatering meal of gnocchi sardi with fingerling, lardons and crème fraiche. For dessert, the maple and sage fudge simply cannot be missed.
I wake the next morning from a restful sleep and am ready to sweat it out before reveling in another day of booze. After all, that's exactly what the County is known for. I fall into a gentle flow at the morning yoga class offered on the property and am buzzing with energy by the time the class finishes. I join the health junkies in the lobby, expecting to find them sipping on green juices, but instead find them clinking glasses of mimosa. You know what they say—if you can't beat them, join them. And that's exactly what I did. Prince Edward County, I love you.
---
US
Canada
Digital Version
Subscribe to Swanky Retreats Magazine's DIGITAL version. Read the latest issue online or download it to your computer.