Few buildings in the world are as instantly recognizable as the Sydney Opera House, the white, shell-like shape of which dominates Sydney Harbour. You can see it from the ferry, from Sydney Harbour Bridge, from Circular Quay, from The Rocks, and also when I wander out from my hotel, Ovolo Woolloomooloo, which has one of the best locations in the city.
It is autumn in the southern hemisphere now. The heat of the sun has subsided and it is perfect weather for walking, for exploring. Although the Central Business District (CBD) around the harbor has plenty of high rise buildings, I am impressed how much open space there still is, and how much of that space is green. I have spent hours this week in the Royal Botanical Garden, right in the heart of the city; in Hyde Park; and in Wendy's Secret Garden, planted in recent years by Wendy Whiteley, wife of the famous Australian artist, Brett Whiteley. These parks and gardens are the lungs of Sydney, and combined with the water and beaches they make it an unusually attractive place to live.
I can see why colonial settlers came here, and why they stayed. When they arrived, though, this was Gadigal land, not uninhabited territory as the first European immigrants claimed. It is important to me that my hotel acknowledges the traditional owners, the Gadigal people of the Eora nation, and pays respect to their Elders. I have been trying to learn something about Sydney's Aboriginal culture, which may date back as much as 60,000 years. The Australian Museum and The Rocks Discovery Museum both explore aspects of Aboriginal history and traditional life, and in the newly opened contemporary art wing of the Art Gallery of New South Wales I've had the chance to see some phenomenal, often challenging artworks by Aboriginal and Strait Islander artists. Christian Thompson's Double Happiness (2021) and Nyunmiti Burton's Seven Sisters (2020) stole the show and I will be thinking about them long after this trip ends.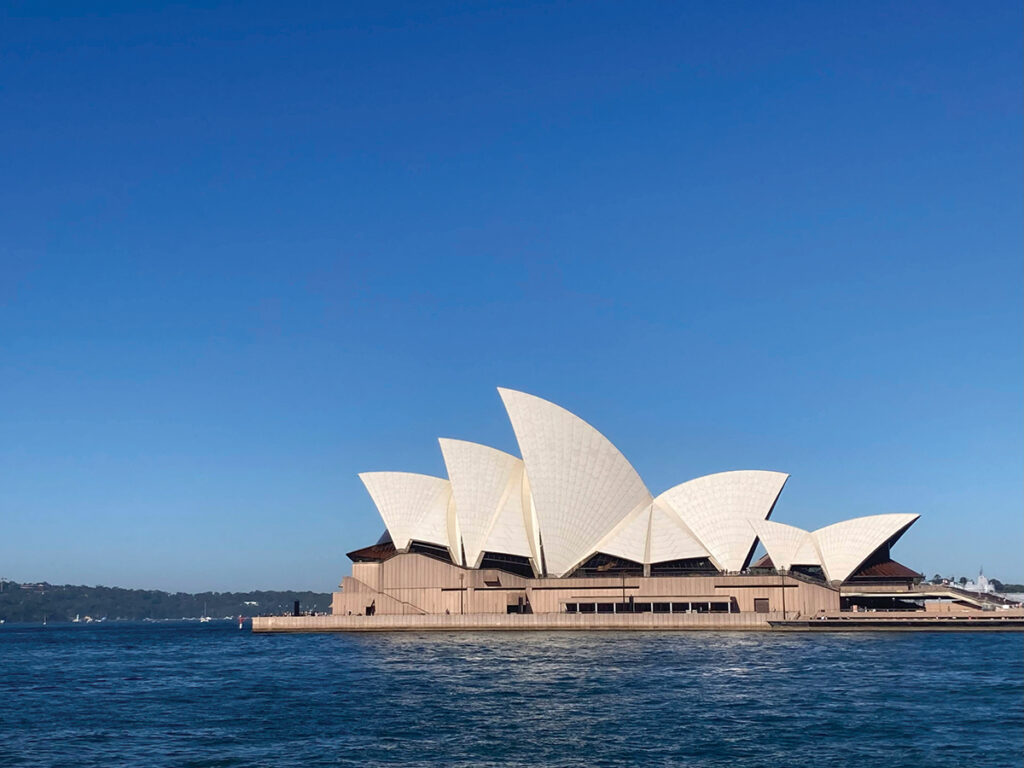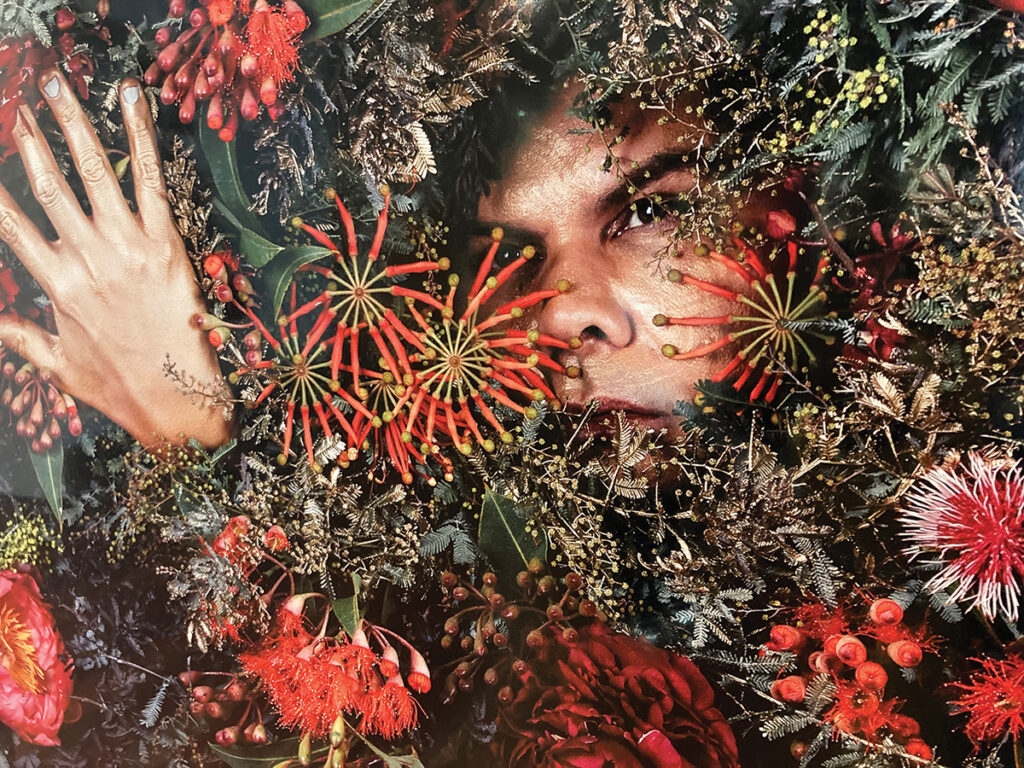 My hotel is really something quite special, too. Ovolo Woolloomooloo is in a heritage wharf right on the waterfront, a piece of Sydney's living history. The designers have kept the best features of the industrial architecture but created within it a modern, luxurious hotel with superb facilities. My room is absolutely huge, boldly decorated in monochrome colors with contemporary art prints on the walls. It is a thoughtful touch that all the guest rooms come with a free goodie bag – you never know when you might get peckish in the middle of the night – and they plant a tree for every direct booking, a sign of how seriously they take their environmental responsibilities. I woke up the first morning here feeling very lazy, so the in-room coffee machine was a blessing, the strong, rich coffee waking me up just enough to wander down for breakfast and properly start the day.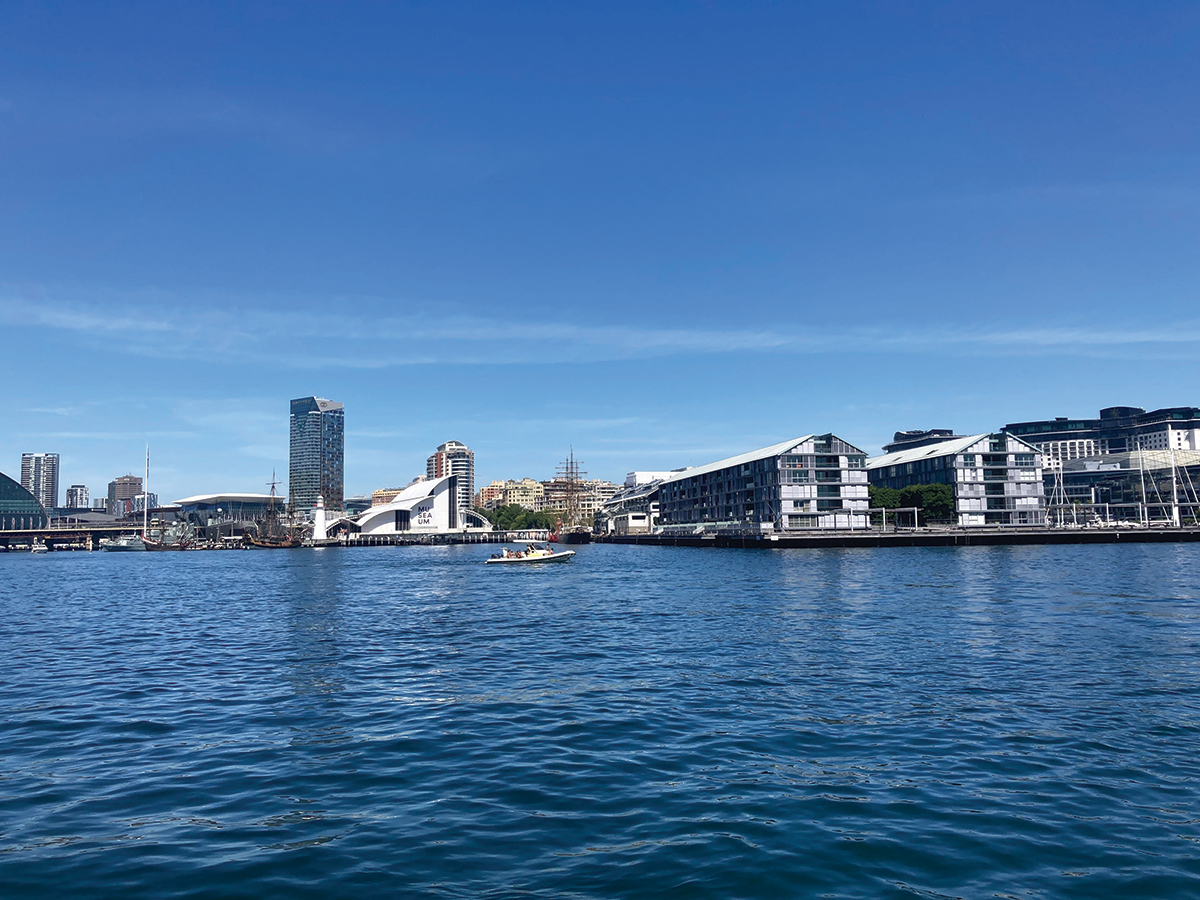 Sydney is very definitely a foodie city, and at Ovolo Woolloomooloo's Alibi restaurant, chef Shannon Martinez has made a name for herself as a pioneer of plant-based dining.  There is a strong Spanish flair to the menu, where the culinary highlights range from padron and parmesan croquettes and focaccia with black garlic and confit tomato and wakame, to the mouthwatering chamomile spaghettini with summer squash, saffron, and ricotta. The service is spot-on, and Shannon's food is the perfect foil to Andrea Gualdi's drinks. An award-winning mixologist, Andrea's pièce de résistance is surely Calabria's Bubble, a refreshing cocktail recipe which brings together Tanqueray gin, lemongrass, honey, ginger, and bergamot. I fear to say, I've had three of these already! You wine and dine in the sublime surroundings of Alibi's green glass pavilion, an imaginative space created by Luchetti Krelle's interior design and architecture studio, so the experience is a complete sensory journey.
This evening I took a gentle walk from the hotel along Woolloomooloo Wharf, which I learned is the longest timbered-piled wharf in the world. ​​It was warm and I sat for a while watching a yacht moor in the marina, and a steady stream of fashionably-dressed people coming and going at the restaurants and bars. I wish you had been here beside me.
Best wishes
Sophie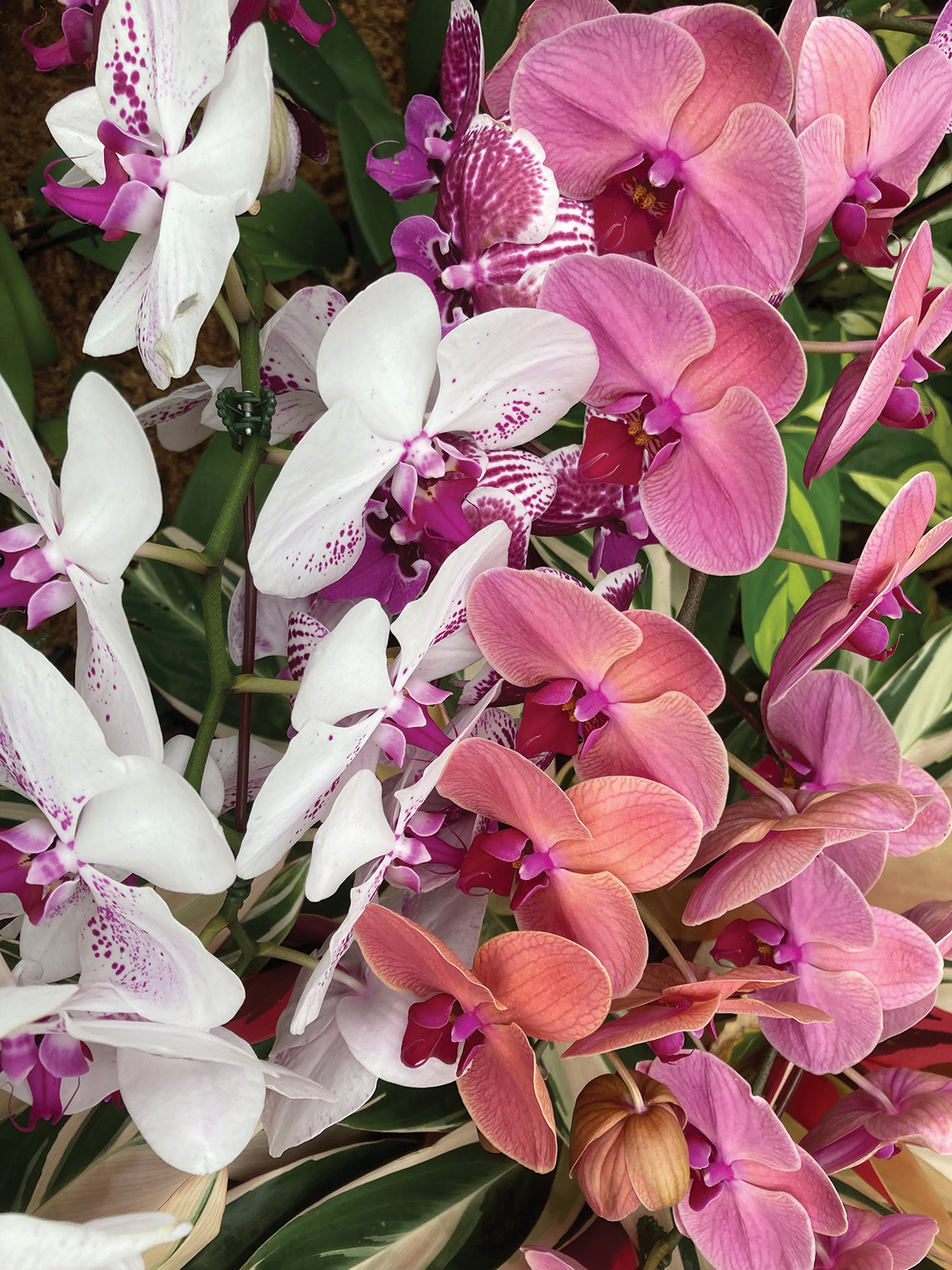 ---
US
Canada
Digital Version
Subscribe to Swanky Retreats Magazine's DIGITAL version. Read the latest issue online or download it to your computer.