It's funny to think that hotels weren't always a thing. Travelers stayed in inns or boarding houses, rented a house, or stayed with family and friends. Queens Hotel in the fashionable English spa town of Cheltenham opened its doors to the public on 21st July 1838 and was one of the very first purpose-built hotels in Europe. Queen Victoria's coronation had taken place just one month before, and it is in her honor the hotel was named.
Almost 200 years on, Cheltenham is still a popular tourist destination and Queens Hotel remains the best address in town. It hosted the classical composer Edward Elgar, as well as Sir Arthur Conon Doyle, the creator of Sherlock Holmes. Behind the neo-classical facade, which was inspired by a Roman temple and includes 50 Corinthian columns, the interiors have been exquisitely restored. The wallpaper designed by Augustus Pugin (who was also responsible for the interiors of the Houses of Parliament in Westminster) has been painstakingly preserved, and where sections were damaged they have been replicated so closely that you can scarcely tell the old and new apart.
Guest rooms are accessed via a dramatic sweep of Victorian staircase, and they're equipped with everything you need for an elegant, romantic weekend away.  Superior Rooms  overlook  Cheltenham's Imperial Gardens; and the large Executive Rooms all have bath tubs to maximize your relaxation.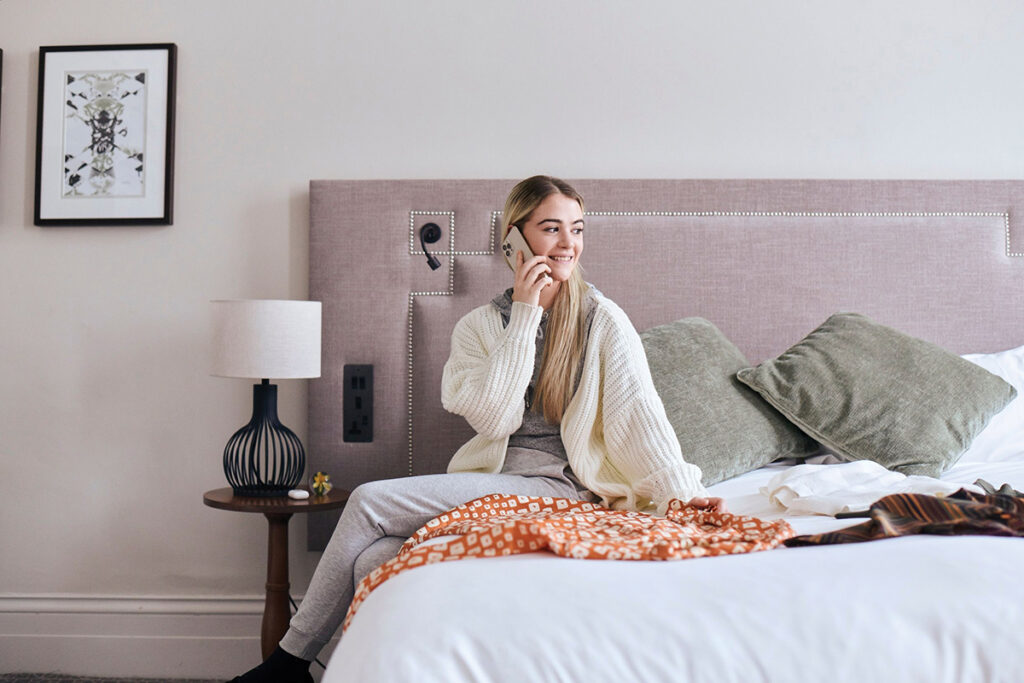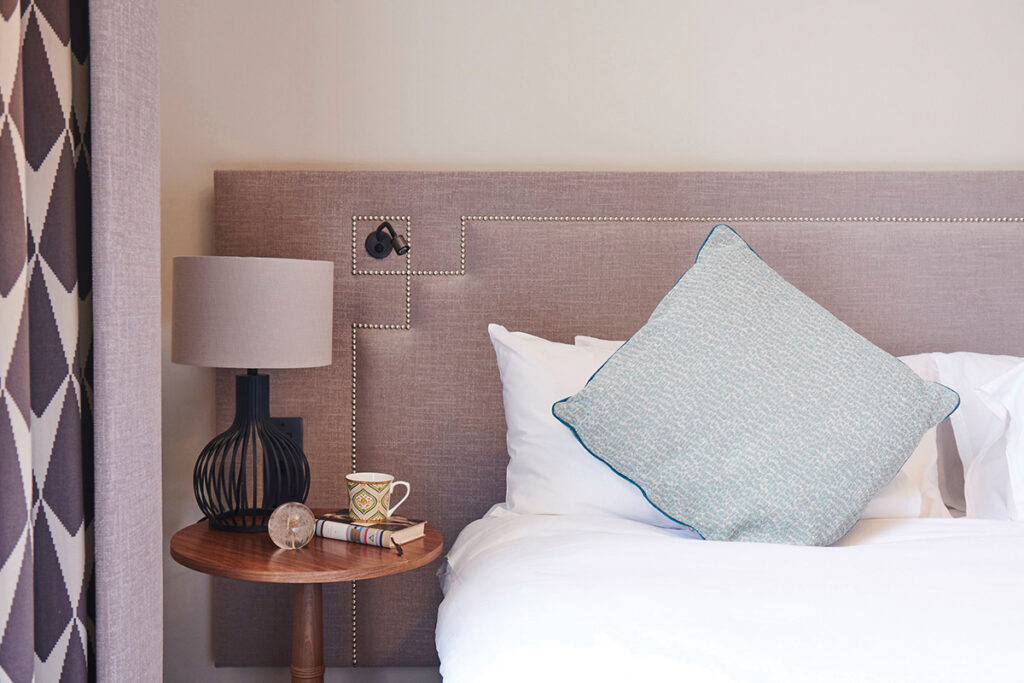 Cheltenham has many fine dining establishments nearby, including Chef Raymond Blanc's Brasserie Blanc which is right next door. However, few of these can rival Queens' own restaurant, Victoria's, which serves up perfectly-crafted plates in a stylish dining room opening out onto the garden. Sunlight floods the room through full-length windows and long skylights, making it feel like an orangery. The menu is the best of British, with a bold contemporary flair, artistic presentation, and an exceptional level of attentive yet unfussy service which can only be refined over two centuries of welcoming guests.
---
US
Canada
Digital Version
Subscribe to Swanky Retreats Magazine's DIGITAL version. Read the latest issue online or download it to your computer.