By Sophie Ibbotson
Hello from sun-kissed Malta, this Mediterranean island steeped in history and blessed with natural beauty.
I arrived in Mdina on foot through a vast gateway of golden stone, flanked by lions. The light was fading and lanterns flickered, casting long shadows over the narrow cobbled streets. An eerie silence pervades this 'city of silence', broken only by the sound of horses' hooves pulling wooden carriages. Mdina is perched on a hilltop and encircled by huge medieval walls. Immediately, I stepped back into an ancient world of knights, of palaces and churches, a world of incomparable wealth, history and culture.
I am staying at the Xara Palace, a 17th century palazzo, which was once the residence of the noble family Moscati Parisio. It is an architectural treasure and now a family-run boutique hotel. In 1996, the building (which had fallen into decline) was bought by the Zammit Tabona family, who restored it to its former glory. The Piano Nobile and the lofty and plant filled Atrium are sumptuously decorated and filled with original paintings and fittings taken from a long redundant church. I walk round the public rooms in awe of the authentic 17th century ambience which pervades this hotel and is unrivaled in any other Maltese hotels I have seen.
The Xara Palace offers 17 individual suites, some restored to their original height of almost 20 feet, with antique furniture, tapestries and furnishings. Mine comes with a large terrace and a hot tub. Last night I sank under the hot bubbling waters, gazing out at the spectacular views over the island. I lay back, completely at peace and reveling in the utter luxury and beauty of this place. On fact, it was only the prospect of dinner in the hotel's Michelin-starred de Mondion restaurant that tempted me away from this bliss.
De Mondion is the gastronomic jewel in the palazzo's crown. I sat at a table with views over the palazzo's bastion terraces, down onto the plain of flickering lights far below. I chose the tasting menu, which features many seasonal ingredients grown chemical-free in the gardens of Xara Lodge, Xara Palace's countryside cousin. As course succeeded course, I was astonished by the intensity of the flavors and the sheer genius of the chef, who manages to combine the tastiest of local ingredients into dishes which are works of art on the plate and on the palate. I left the choice of wine and Champagne to the sommelier, which I find is always a smart move. Her knowledge, skill and sensitivity towards the food was echoed in her sublime choices. This was a masterclass in how food and wine should be paired, and the superb waiting staff enhanced my enjoyment of the meal, with their warmth and their obvious knowledge about and love of the food they were serving.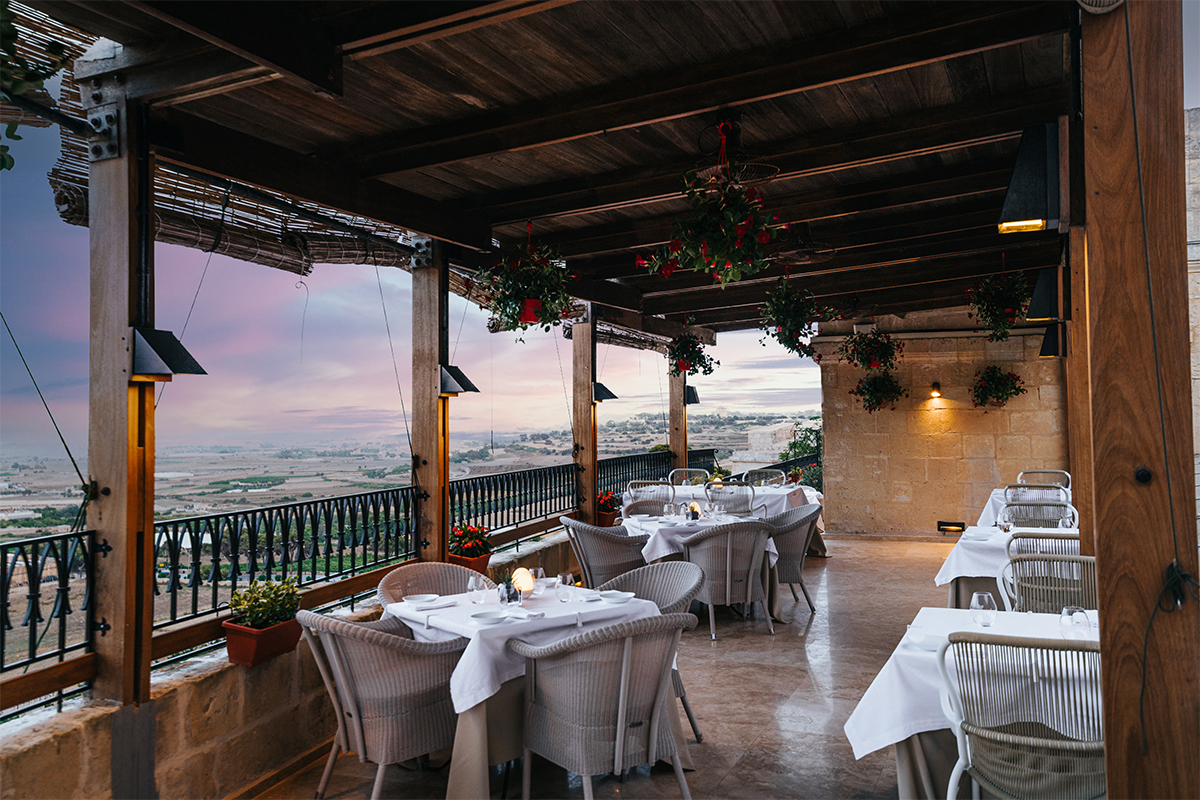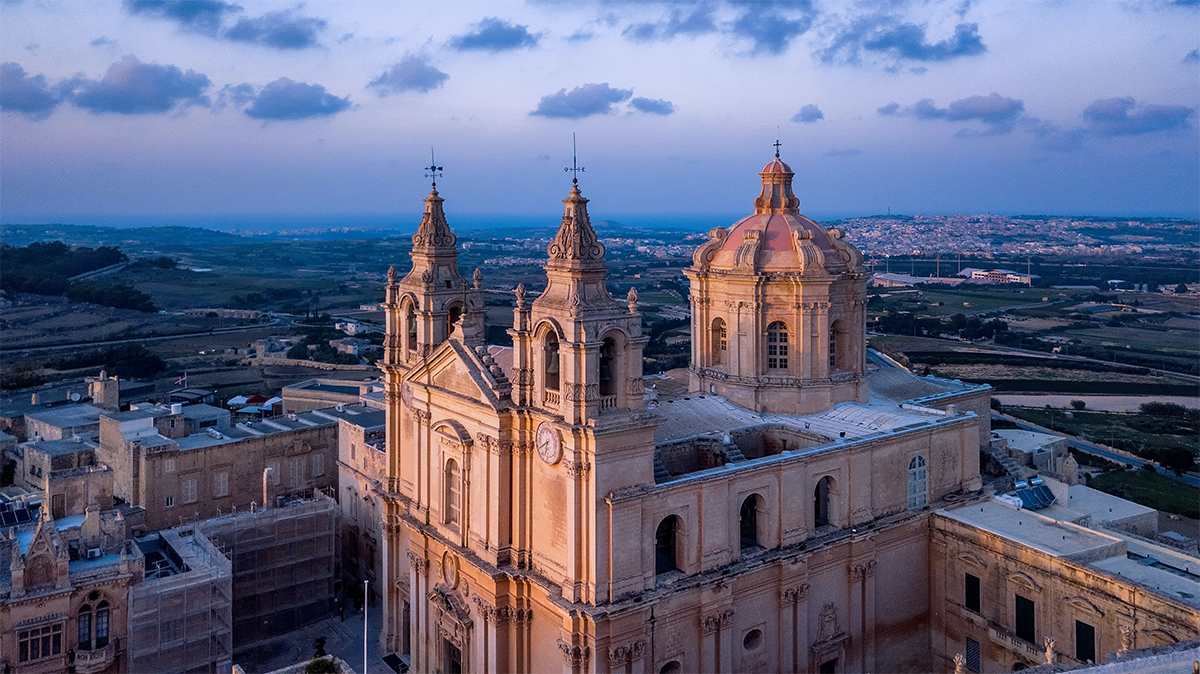 It seems that all the staff at Xara Palace share a passion for experiencing Mdina and its environs with all their senses. The property's owner greets guests personally, with individual recommendations of what to see and do. For me, the suggestion — carefully chosen — was to visit Mdina's majestic St Paul's Cathedral and its incomparable museum next door. I combined this excursion with a walk through the city's narrow and twisting cobbled streets. I came across the impressive stone gates through which I'd entered Mdina, and felt that they were the portal to another world. Out there were the realities of the 21st century, work and stress. Inside, however, I was protected, as if by magic, a character in my own romantic fairytale.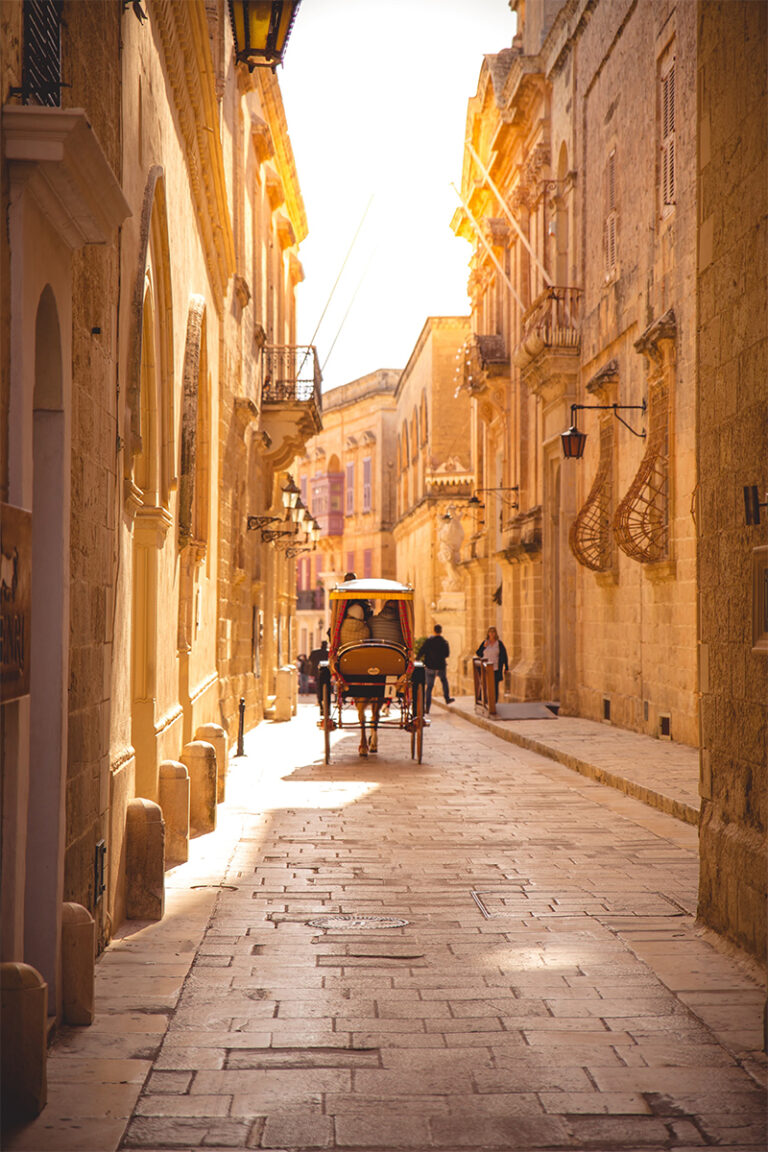 It is now my last morning in Mdina. I am sitting at breakfast, writing to you and looking down as birds fly below me. In the distance there are fields of brilliant spring green edged with yellow daisies growing in profusion. On the edge of the terrace, just outside the window, a stately bird of paradise plant is in flower. It seems so apt that it is growing so well in the paradise that is the Xara Palace.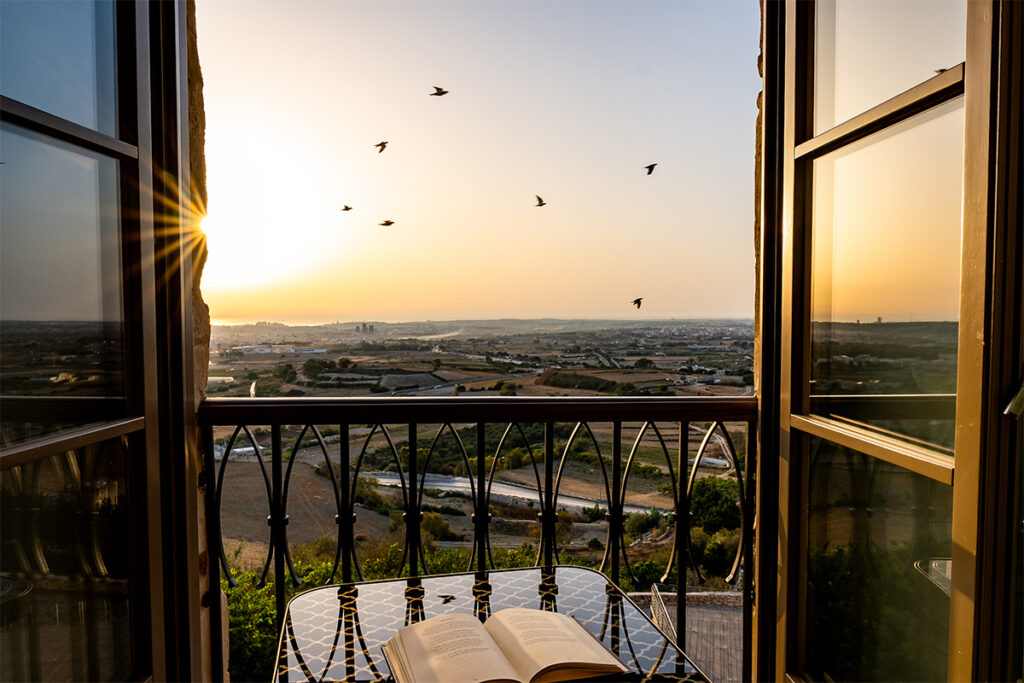 ---
US
Canada
Digital Version
Subscribe to Swanky Retreats Magazine's DIGITAL version. Read the latest issue online or download it to your computer.