Calilo
Ios, Greece
At just one year old, Calilo is already making a name for itself in the Mediterranean. Occupying a 1,000 acre private estate on the Greek island of Ios, the neighbor of the more famous (and far more crowded) Mykonos and Santorini, this is where those in the know escape for a quiet retreat in the Aegean Sea.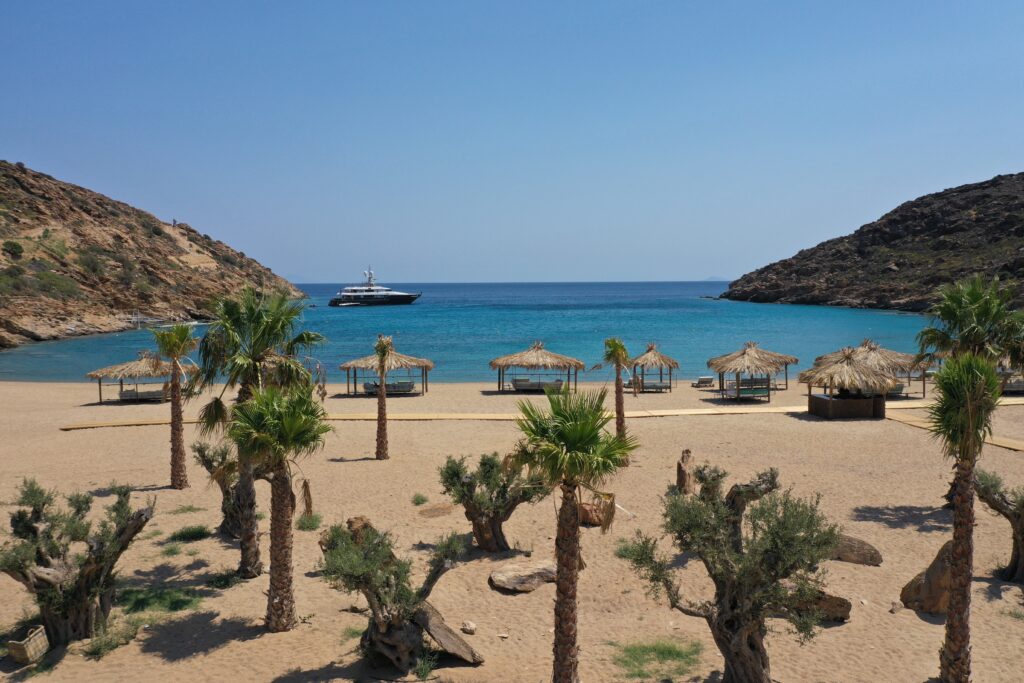 The five star Calilo sits on Papas Bay, one of many untouched sandy beaches on the island. It is a place so remote that it is best approached by boat, and this is certainly a romantic way to arrive.  The resort's 28 stunning suites are spread out along the coastline for optimal privacy, and they have been carefully designed to blend in with the natural environment. In fact, you will hardly spot them until you are right on the beach.
Calilo's newest suites opened for the 2020 season, and all of them have panoramic sea views. The architect must have been a mermaid in a previous life, as water is omnipresent, from the cascading rock pools with waterfalls to the private swimming pools lined with handcrafted mosaics and the unique indoor cavern pools. The submerged loungers are the ultimate treat for water babies.
But when you stay at Calilo, you do want to leave the water behind now and then and get out and explore the island. The owners have built five miles of signposted hiking trails within the estate, so you can escape to a multiplicity of secluded spots along the pristine coastline. A hike, a picnic, and a cool-off swim or snorkel in the crystal clear waters of one of the coves makes for an unbeatable day and is undoubtedly the best way to appreciate the natural beauty and peacefulness of Ios.
---
US
Canada
Digital Version
Subscribe to Swanky Retreats Magazine's DIGITAL version. Read the latest issue online or download it to your computer.