This Swank List is what we all (over 21) need to kick off '21
These are a few of our favorite things, to drink throughout a year full of hope and possibilities.
By The Editors
Keep your spirits high this year
We adore the well-rounded foundation of a great bourbon. Four Roses Small Batch Bourbon is named American Whisky Distiller of the Year for three years in a row by Whisky Magazine. Founded in 1884, today Master Distiller, Brent Elliott carries on the legacy of the brand. Four Roses Small Batch Bourbon is proof you can mingle bourbons from four original bourbon recipes and the result is a perfectly balanced, smooth sip. Four Roses Small Batch Bourbon is a bourbon drinker's bourbon. This baby is worth the wait. Aged six to seven years minimum, the end product is simply a fantastic pour. Enjoy it straight up, on the rocks or simply with a splash of your favorite mixer. Four Roses Small Batch Bourbon 45% ABV, $34.99.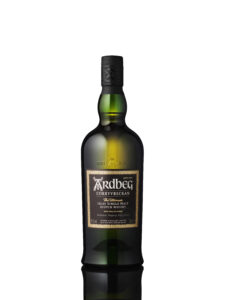 Scotch, Scotch, Scotch…
You can always tell an original from all the rest. When you want a peaty Scotch from Scotland, there are few that stand up to Ardbeg Corryvreckan. Named after a treacherous whirlpool near Islay and celebrated in Celtic legend, this raw full-bodied, high-proof expression mirrors the spirit of Ardbeg and is not made for the faint-hearted. The process entails starting with Ardbeg matured in New 'Virgin' French Oak casks then balanced with Ardbeg matured in ex-Bourbon American Oak casks, creating the most complex and smoky of all the Islay whiskies. The end result is a phenomenal deep, swirling whisky with big spicy flavors of cloves, cinnamon and licorice which enhances the existing herbal, floral characteristic of Ardbeg Ten Years Old. Ardbeg Corryvreckan won Best Single Malt Scotch and a total of five Gold Medals at the 2020 International Whisky Competition, proving how distinctive Ardbeg is. Ardbeg Corryvreckan 57.1% ABV, $89.99. For those venturing into the boggy waters of peats, here's a quick intro: Peated whisky is given a smoky flavor by compounds that are released by the peat fires used to dry malted barley. The accumulation of water in boggy areas slows down the decomposition of plant material such as moss, grass, and tree roots which leads to the creation of peat. Not for the faint of heart.
Compoveda

Period and full stop. This is Tequila for people who never thought they could ever love a Tequila. Its viscosity resembles a medium-bodied Syrah, while its taste profile is vanilla, toasted oak, maple, brown baking spice, and hints of red, jammy fruit– like a sultry Bourbon. This unique experience is only available on-line through SipTequila.com. The 750mL bottle retails for $175, the 375mL is $90; and they offer subscriptions on this item as well the gorgeous leather carrier. This is worth the splurge. You will probably want to invest in the cask. It's not just a conversation piece, but a great way to store and pour Compoveda.
The company is offering a small lot of Compoveda Tequila Founder's Casks, featuring Compoveda Tequila – which has been aged in both French and American Oak barrels that previously held California red wines. This tequila is then flash aged in new medium-charred American Oak barrels, bringing a fresh woody nose, a soft maple and vanilla taste, and a smooth but clean finish that will set this tequila apart from anything you've tasted in the past. This is a must for any proper in-home classic bar in 2021. You will be hard-pressed to find anything comparable.
---
US
Canada
Digital Version
Subscribe to Swanky Retreats Magazine's DIGITAL version. Read the latest issue online or download it to your computer.