From the moment you arrive at the Surfrider Hotel, there is no question that you are in California. The effortlessly cool boutique hotel stands along the iconic Pacific Coast Highway overlooking the ocean and Malibu Pier, across to First Point, where the legendary Malibu break draws a lineup of world-class surfers.
The Surfrider was formerly a rundown motel renovated by wife-and-husband team Emma and Matthew Goodwin. The vibe is a California dream with a laid-back beach house aesthetic. Matthew is an architect and redesigned the building and did the construction, while Emma drove the hotel's creative direction, branding, and interiors.
Even arriving doesn't feel like arriving. The reception is an airy living room with a huge wooden table, a lemon tree, wicker chairs, bone-colored rugs, and floor-to-ceiling shelves that quietly offer some of the hotel's products to take home: bio-compatible Grown Alchemist  toiletries, high-end  sunscreen, elegant, soft beach towels, and sunglasses.
The soft, beachy design runs through the rest of the property. Both guest rooms and suites have crisp, white bedding and natural fabrics: think teak wood, wicker, Bellino linens, coir, and palm fibers. The 20 rooms include two suites with living areas and private balconies with hammocks overlooking the ocean. All rooms feature custom teak beds, spa rain showers, and terraces, but each is gently unique like the rooms in a sprawling, cozy beach house.
The Surfrider aspires to be a reborn icon of the Malibu scene and a source of warm Californian celebrations, providing access to swimming or riding the waves just below the property. Surf and paddle boards are available free for guest use and the hotel also offers special picnics designed to be taken to the beach or on a hike, complete with housemade cocktails or local wines.
The Surfrider's rooftop restaurant is only open to guests, meaning you have to book a room to dine there – it feels like the kind of place where Hollywood A-listers go to hang out without being bothered. The menu is fresh and unfussy with sustainably sourced, California-inspired seafood, fresh-cut pasta, ceviche, and huge salads accompanied by a list of small-producer, California wines. There is also an unmissable 'apres surf' cocktail hour each afternoon for refreshing drinks like the "Endless Summer" with coconut-infused tequila, lime, and agave, or the "Sea & T," featuring local gin, calamondin citrus fruit, and Boylan's tonic.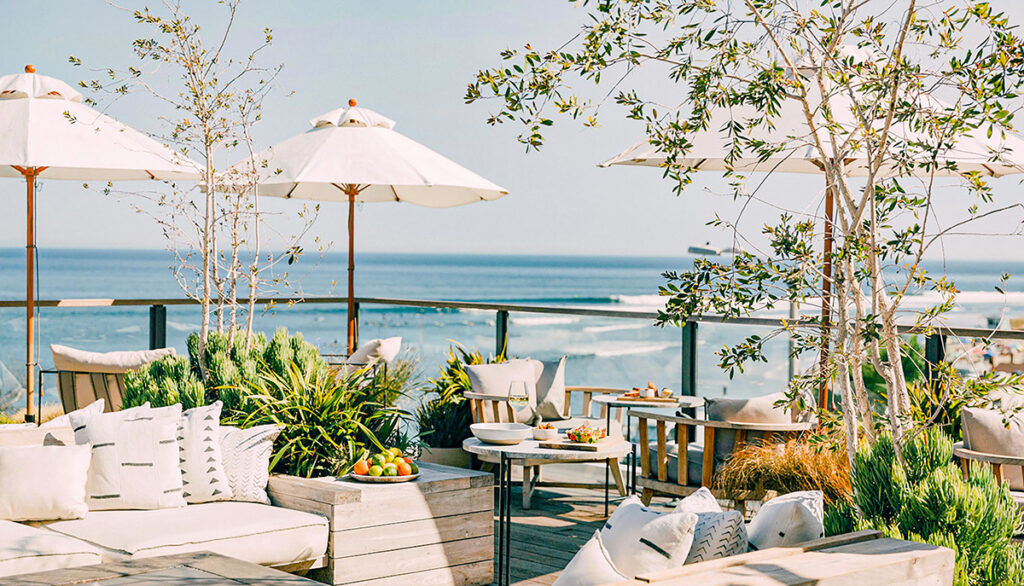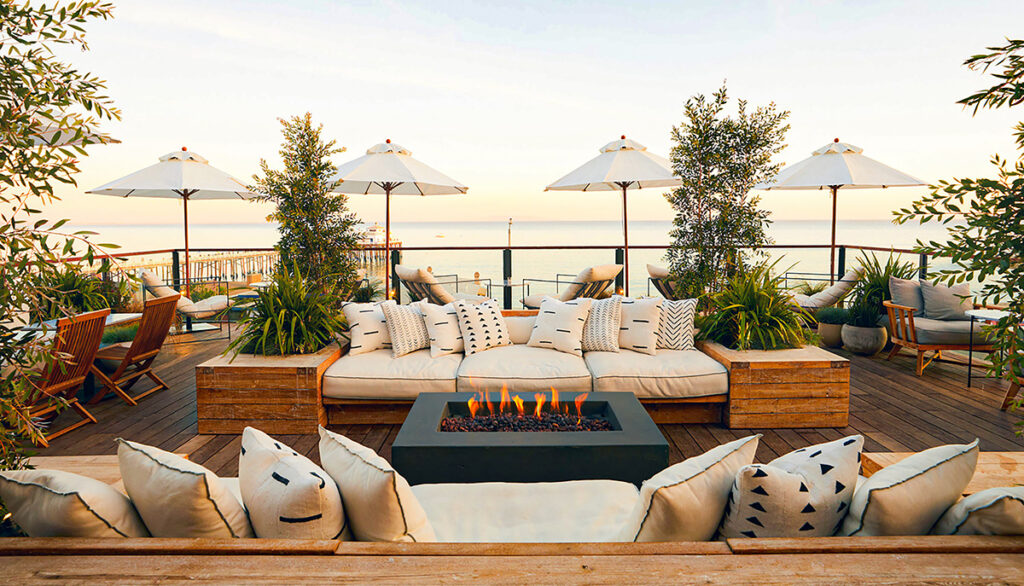 ---
US
Canada
Digital Version
Subscribe to Swanky Retreats Magazine's DIGITAL version. Read the latest issue online or download it to your computer.