A quintessential Southern California surf town, Oceanside enjoys fabulous weather year-round and pristine coasts with culinary adventures, boutique shopping and artistic treasures. Once a hangout for soldiers from the nearby military base, Oceanside has leveled up drastically in the last couple of years. This is thanks in no small part to the arrival of two new resorts The Seabird and Mission Pacific Hotel in 2021. Since the twin hotels opened side-by-side, just steps from the beach, Oceanside's popularity as a chic beach destination is soaring.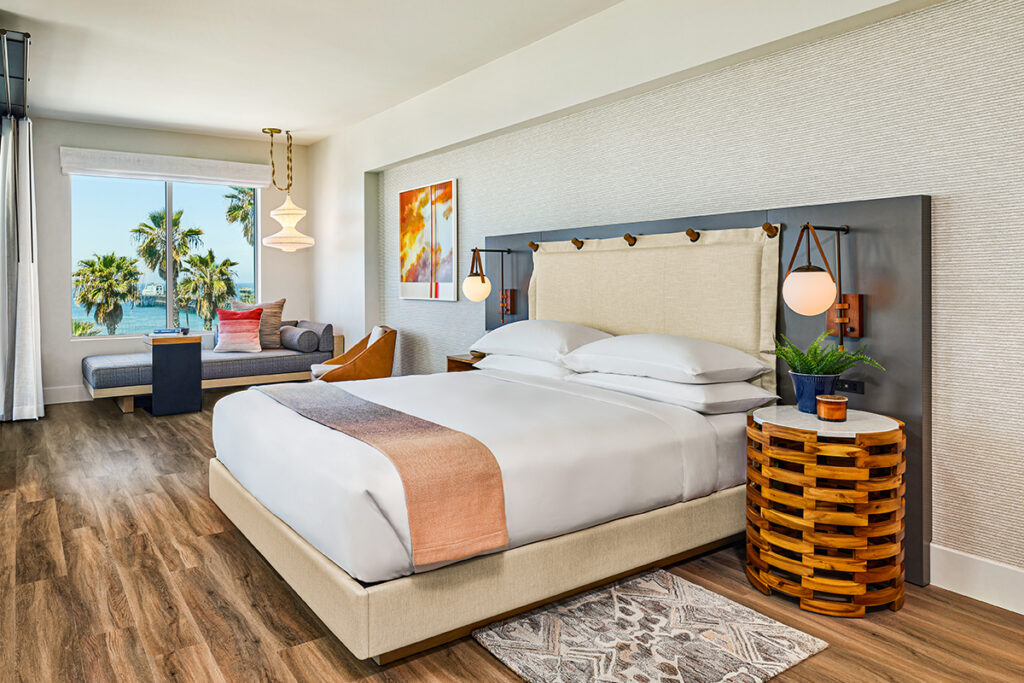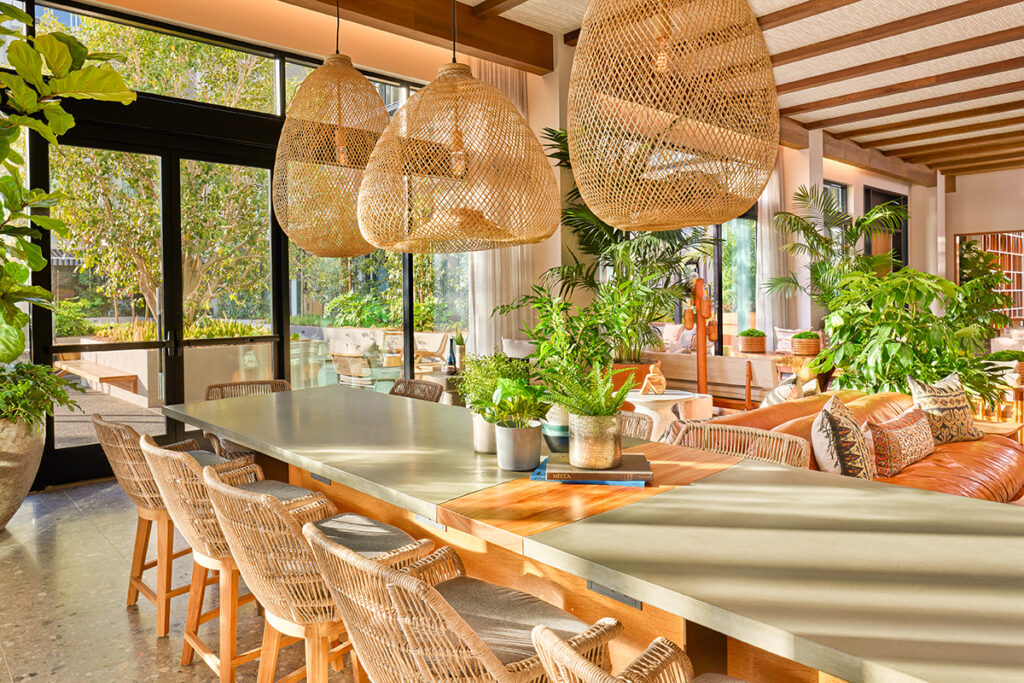 Mission Pacific is a luxurious sanctuary with a laid-back atmosphere that speaks to sophisticated travelers who want to splurge on five-star experiences but also appreciate Oceanside's unpretentious vibes. Throughout the property, earthy textures and artisan touches abound, thanks to the design by award-winning firm EDG and complemented by local artwork curated by the Oceanside Museum of Art.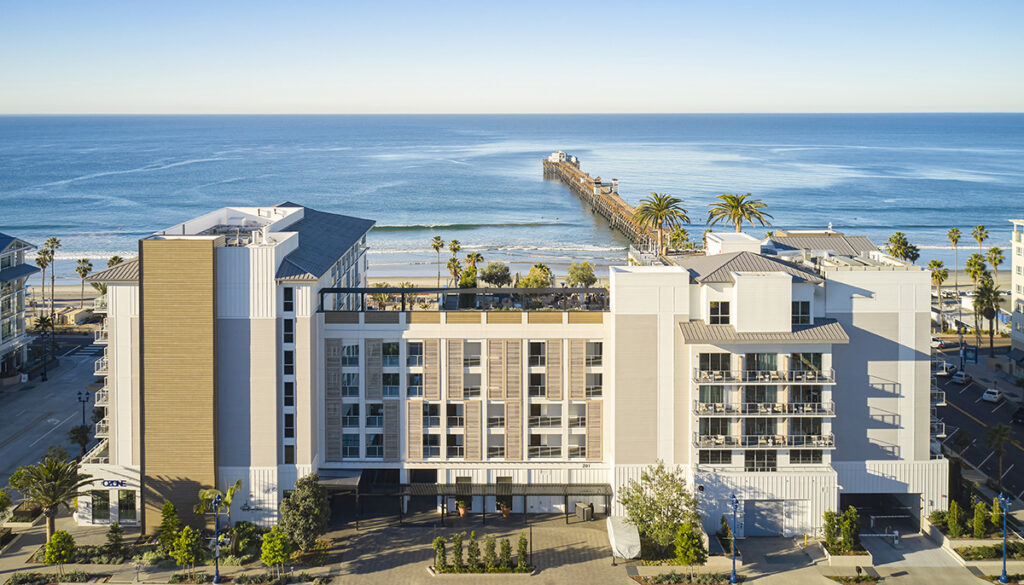 An expansive rooftop pool and jacuzzi with private cabanas offer a perfect vantage point to take in panoramic Pacific views, and an expertly restored 1940s vintage beach Rambler provides guests with everything from sunscreen to surfboard rentals for a day in the waves. There is also a 24-hour fitness center, a library, and 13,000 square feet of ocean-view function space. But the real winners are the spacious rooms, which feel restful and welcoming thanks to warm tones and textures, along with smart technology that allows you to choose between lighting options, plus big balconies on which to enjoy a glass of wine with a sea view.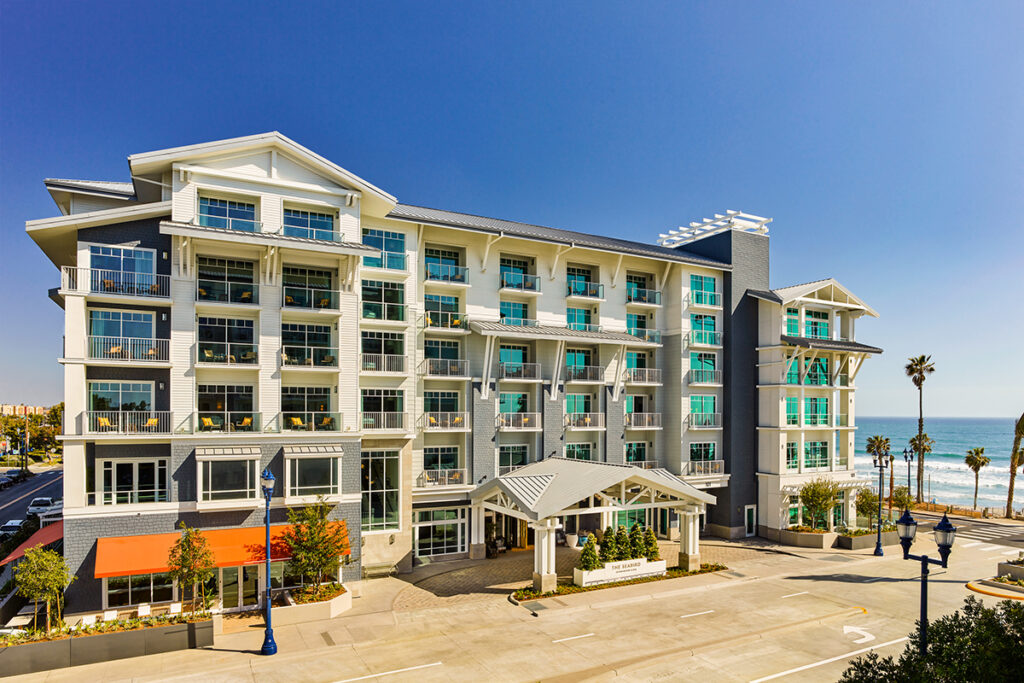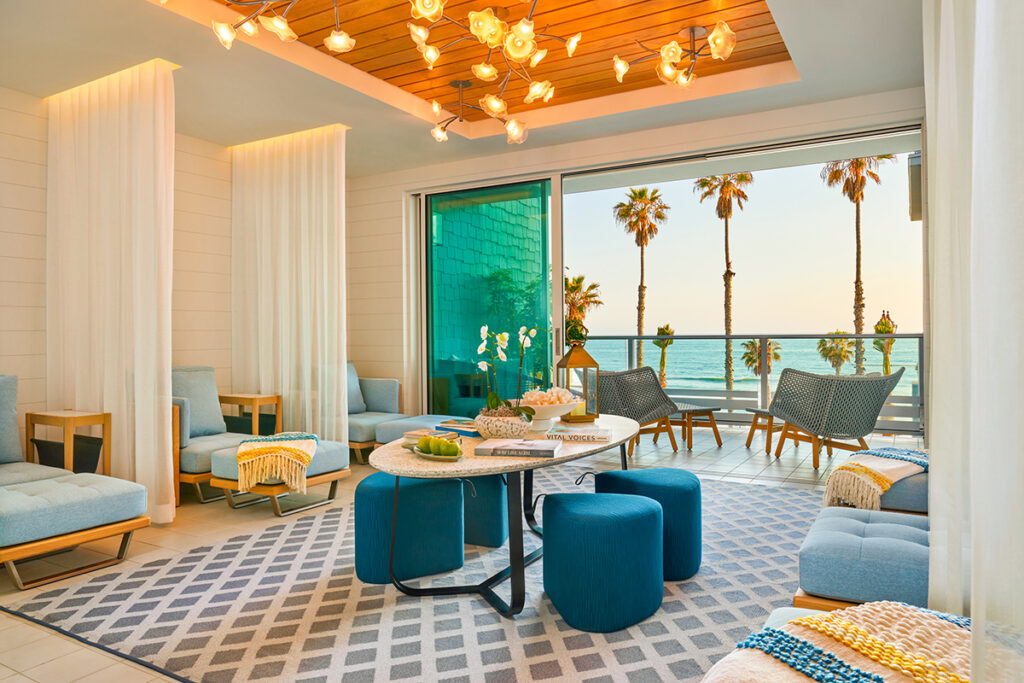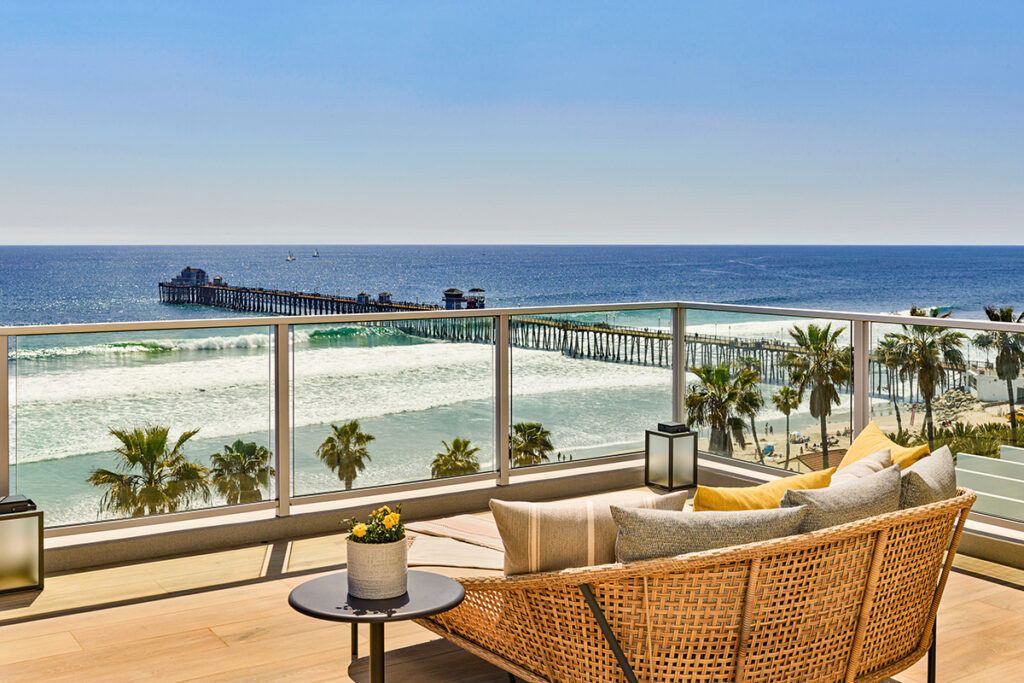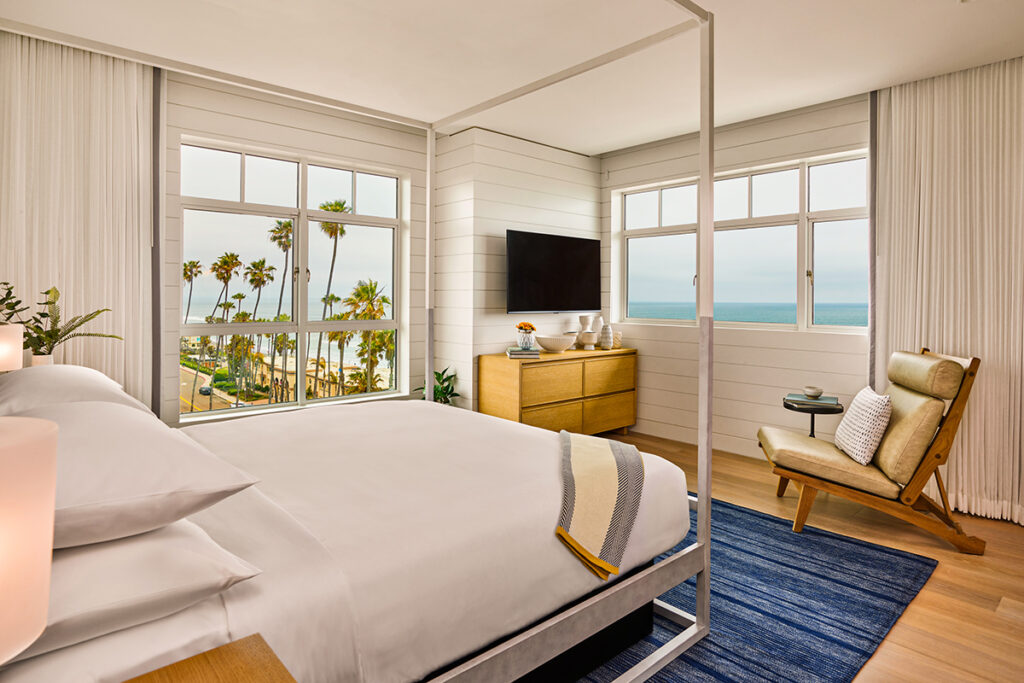 The Seabird next door totally reimagines the concept of a beachfront resort as a fashionable coastal escape that appeals to romantic couples as much as families or groups of friends. The designer ensured that the local surf culture runs through every part of the hotel, and both rooms and lobby here feel more like a big family beach house complete with a tastefully rendered nautical theme.
The hotel has a sweeping pool deck with wide ocean views. The indulgent Sunny's Spa and Beauty Lounge offers what it terms 'farm-to-sea' holistic care with ritual experiences and beachy sun-relief treatments alongside traditional spa offerings like facials and massage. Elsewhere on the property, there is a stylish wood-paneled library, and OMA West, a rotating art gallery at that serves as an extension of Oceanside Museum of Art.
Together, Mission Pacific and The Seabird mark the largest oceanfront development in San Diego County in 50 years, and the future looks very bright for Oceanside.
---
US
Canada
Digital Version
Subscribe to Swanky Retreats Magazine's DIGITAL version. Read the latest issue online or download it to your computer.