Rising above the cobalt blue waters of the Arabian Gulf, and flanked by a private white sand beach, the Palace is a regal landmark offering 391 luxurious rooms, suites and villas. During a visit,stay, guests will have some fairly spectacular facilities at their disposal, with eight restaurants and bars, including miX by Alain Ducasse, the first restaurant in the United Arab Emirates for the three Michelin-starred chef; a massive Cinq Mondes spa; cutting-edge wellness center and yoga studio; kids' and teens' club; and the largest private cinema on Palm Jumeirah.
As anticipation levels reach an all-time high, the curtain has risen on Emerald Palace Kempinski Dubai as it opened its doors to guests on 29 November 2018.  Set within the Palace laying on the West Crescent of Palm Jumeirah, the world's largest man-made island and archipelago. Its privileged location boasts panoramic sea views and vistas of Dubai's iconic skyline offering a tranquil and private escape, just a short drive away from the city's vibrant attractions. Inspired by the palaces of 18th century Europe, guests can expect discreet service, refined dining and artfully curated experiences catering to the privileged few, setting a new precedent in a city synonymous with pioneering hospitality.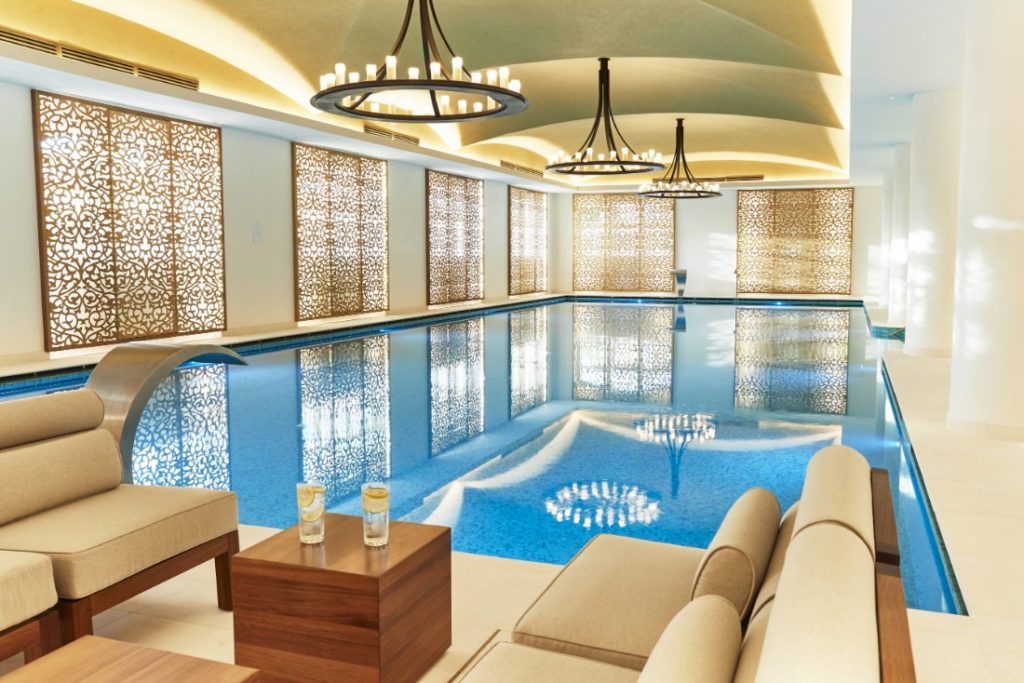 Combining grandeur and opulence, the sense of extraordinary, synonymous with the region, permeates throughout Emerald Palace Kempinski Dubai. Every aspect is designed to perfection from the 6,400 chandeliers that dazzle around every corner, hand-painted 24-carat gold leaf detailing with handcrafted motifs, classical friezes and a jewel-toned color palate adding to the sublime ambience.  Inspired by the glorious European palaces of the past, this magnificent building has been meticulously conceived to stay faithful to neoclassical architecture and design with perfect proportion and symmetry evident throughout. These characteristics are perfectly captured in the five striking Palladian domes that form the distinct silhouette of the property, and in the eight marble columns in the grand atrium, intricately pieced together using the finest pink Portuguese marble, Rosa Portogallo.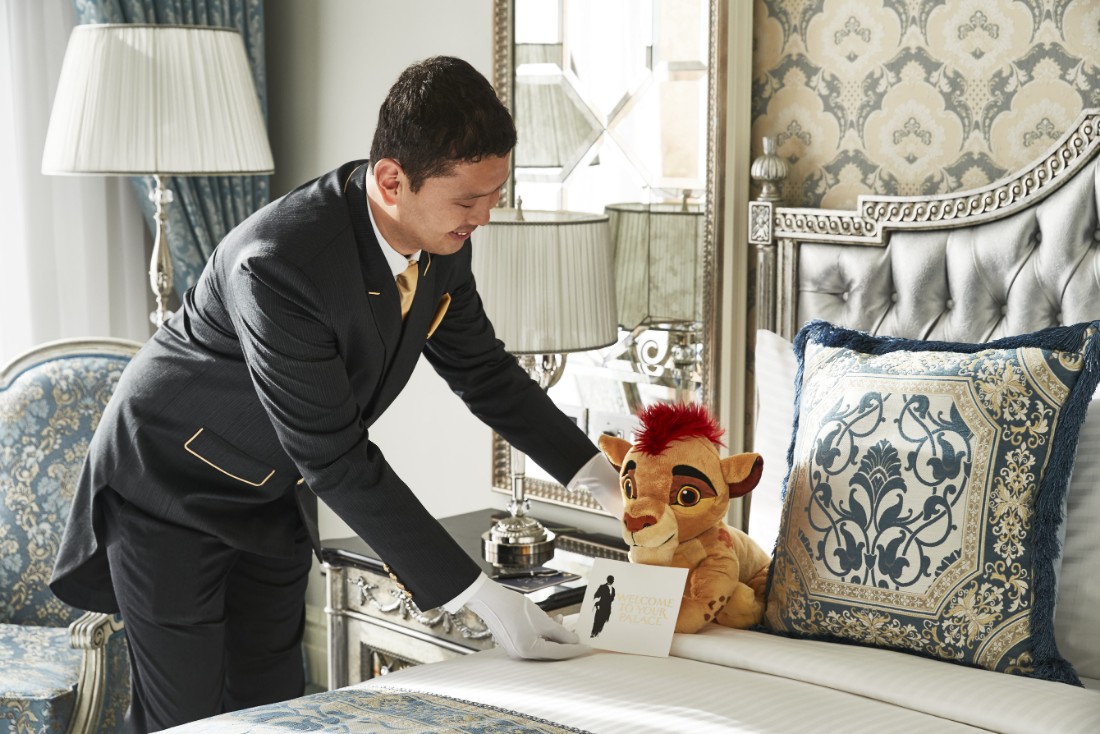 An embodiment of majestic luxury in its purest form, Emerald Palace Kempinski Dubai set on Palm Jumeirah, represents an architectural masterpiece that pays homage to the palaces of 18th century Europe and has been designed for highly demanding guests. From the grand atrium shimmering with gold leaf and a montage of mirrors, to the generous rooms accentuated by intricate handcrafted details, it exudes a sense of magnificence at every turn. With 391 rooms, suites and villas, eight world-class restaurants and bars, 3,000 sq m Cinq Mondes Spa, cutting-edge wellness centre and yoga studio, 500 m white-sand beach and private cinema, Emerald Palace Kempinski Dubai provides a gateway into palatial living. 
www.kempinski.com/emeraldpalace
---
US
Canada
Digital Version
Subscribe to Swanky Retreats Magazine's DIGITAL version. Read the latest issue online or download it to your computer.