Grand Bohemian Hotel
Orlando, Florida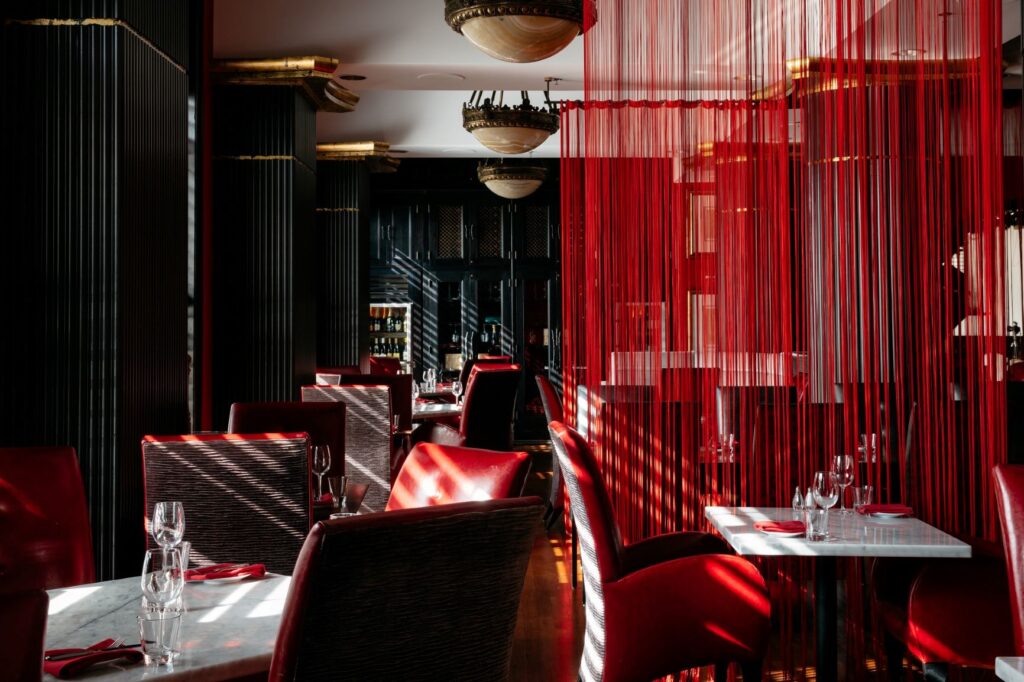 The hotel is on point with the bohemian vibe. If one is familiar with the definition of the word bohemian, they will be absorbed by their surroundings upon entering this hotel. As a refresher, the term is defined as a socially unconventional person, especially one who is involved in the arts. Believe us, you will be involved with the arts once you arrive. From jazz performances in the restaurant, flanked by dark shutters on the windows and red tassels swagged from ceiling to floor to opaque the view between dining tables and exude a flapper-style setting, you have a definite sense of place.
If a baby grand piano housed within its own room sounds more like a musical instrument to you than a piece of art, you must come and see this for yourself. The space and the instrument come to life during brunch in the most entertaining of ways. Yet another way the hotel soaks its guests in art, without trying too hard.
The rooftop terrace is actually the place to do most of one's soaking. A tented pavilion, clad with chandeliers, flanks the pool. Take in downtown Orlando while you dip in the sparkling pool or lounge on the intentionally ornate furnishing. Our personal favorite is the red chaise lounge if you are lucky enough to find it and plant yourself into it before anyone else does. It is an exclamation mark at this 6th floor pool.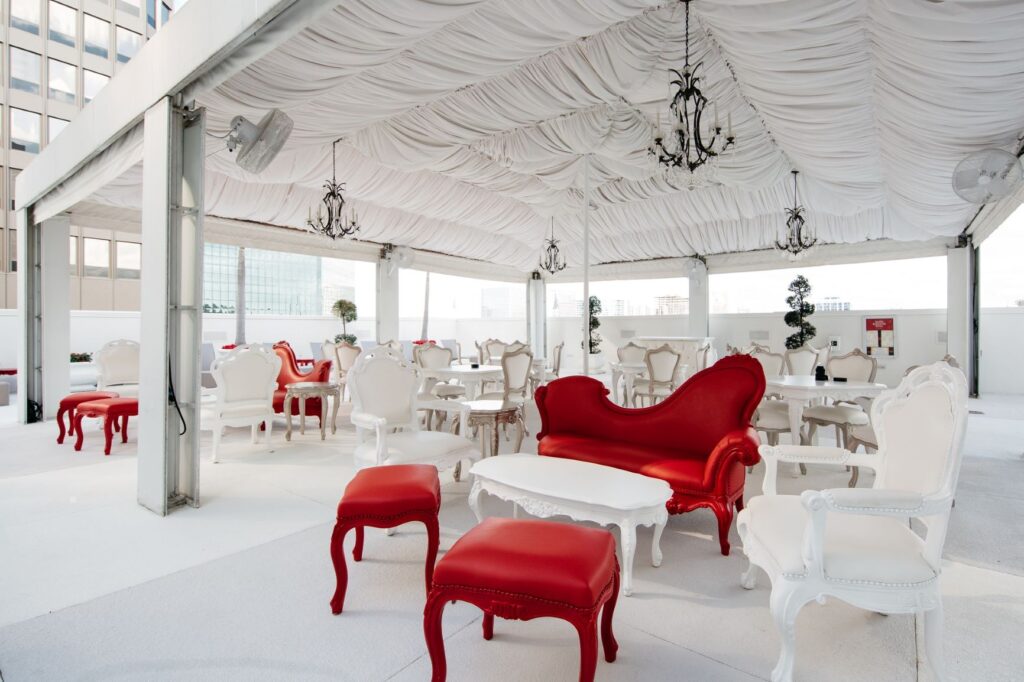 The boutique hotel feel to the suites at this property frames the art that is strewn throughout. Dining is not excluded from this artisanal experience. It is served with the level of care one would hope for in such a juxtaposed property in this Florida city, most famously known for other types of entertainment. Our top recommendations are the beef tenderloin as it is cooked to perfection and the lobster and crab bisque. We respect the culinary art of perfecting a great bisque that is both creamy and tangy at the same time.
Grand Bohemian has exceeded all expectations and whether the art is Deco, culinary, ornate, or statuesque, this hotel checks all the boxes.
www.marriott.com/hotels/travel/mcoak-grand-bohemian-hotel-orlando-autograph-collection
---
US
Canada
Digital Version
Subscribe to Swanky Retreats Magazine's DIGITAL version. Read the latest issue online or download it to your computer.