Tierra Patagonia Adventure Spa
Patagonia
Patagonia feels like the very end of the world. Looking out from this, the southernmost part of the continent, there's
nothing but rugged wilderness and ocean until you reach Antarctica. But in this wild and isolated spot, you will find
something rare and precious: complete peace.
The Tierra Patagonia Adventure Spa is a property which hardly looks real. In fact, it is so interwoven with the landscape of the Torres del Paine National Park that it would be easy to look past it if you didn't know it was there. The organic curves of the building, the
wooden skeleton, and grassy slopes make it feel as if the hotel is growing naturally from the Earth. Once you are inside and looking out, there's no sign of human habitation or other man made marks on the land, only the sparkling waters of Lake Sarmiento and beyond
that the magnificent snow capped peaks of Patagonia.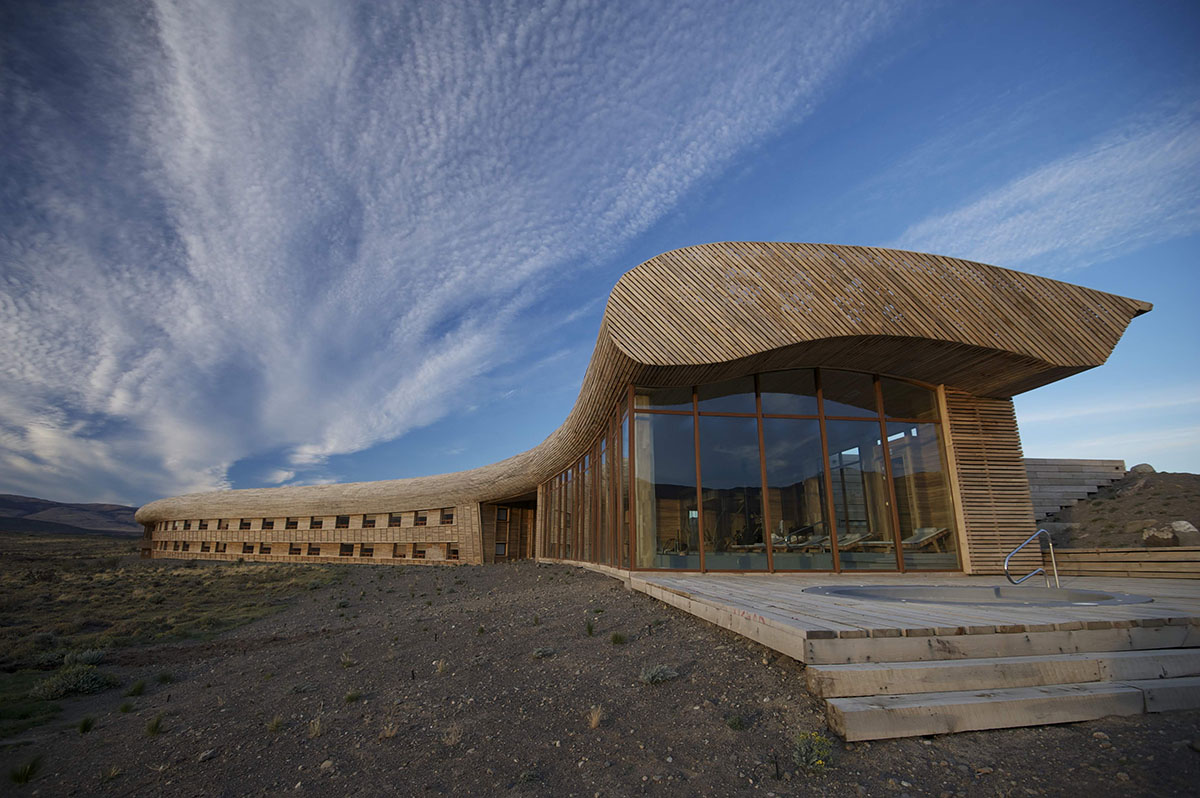 Arriving at Tierra Patagonia, you sit beside the fire with a guide, a vast map of the national park unrolled before you. Together, you pinpoint the places you most want to explore, and discuss the exhilarating ways in which you can reach them. One day you might kayak
along the shores of the lake; the next you could rise before daybreak and ride on horseback to a viewpoint to watch the sunrise; and on the third day you could hike or mountain bike along virgin trails. Tired but thrilled with each new adventure, you can then return
to the comforts of the hotel, relaxing in the warm waters of the Uma Spa with the silhouette of the Paine Massif spread out in a panorama before you.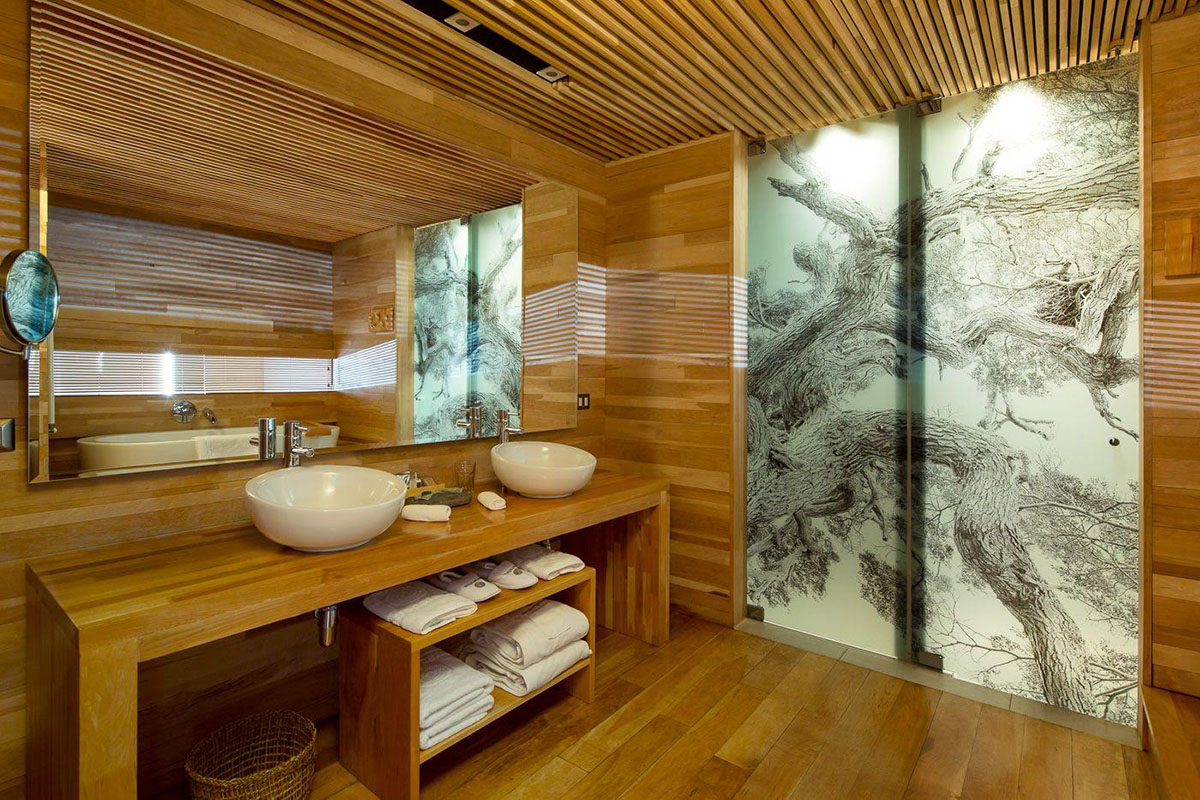 Tierra Patagonia's understated rooms all look towards the mountains, the beguiling views ever changing as the light shifts throughout the day. The pale wood panels, driftwood sculptures, sheepskin rugs, and chairs printed with the shapes of local fossils add texture to the space, and make it feel that there is continuity with the natural world. Deep soak bathtubs entice you, and offer an alternative viewpoint from which to admire the remarkable, wild vista outside.
http://www.journeysmiths.co.uk/post/accommodation/tierra-patagonia
---
US
Canada
Digital Version
Subscribe to Swanky Retreats Magazine's DIGITAL version. Read the latest issue online or download it to your computer.