Letter from Europe: Dorset, England
Dear friends,
The cliffs of Lyme Regis on the south coast of England are full of secrets. This is the Jurassic Coast — a UNESCO World Heritage Site — where some of the earliest and most significant discoveries of dinosaurs were found. Walking along the beach at Lyme Bay you can still pick up fossils from amongst the pebbles and sea-smoothed glass, and as each winter storm batters the rocks, more and more layers of prehistory are laid bare.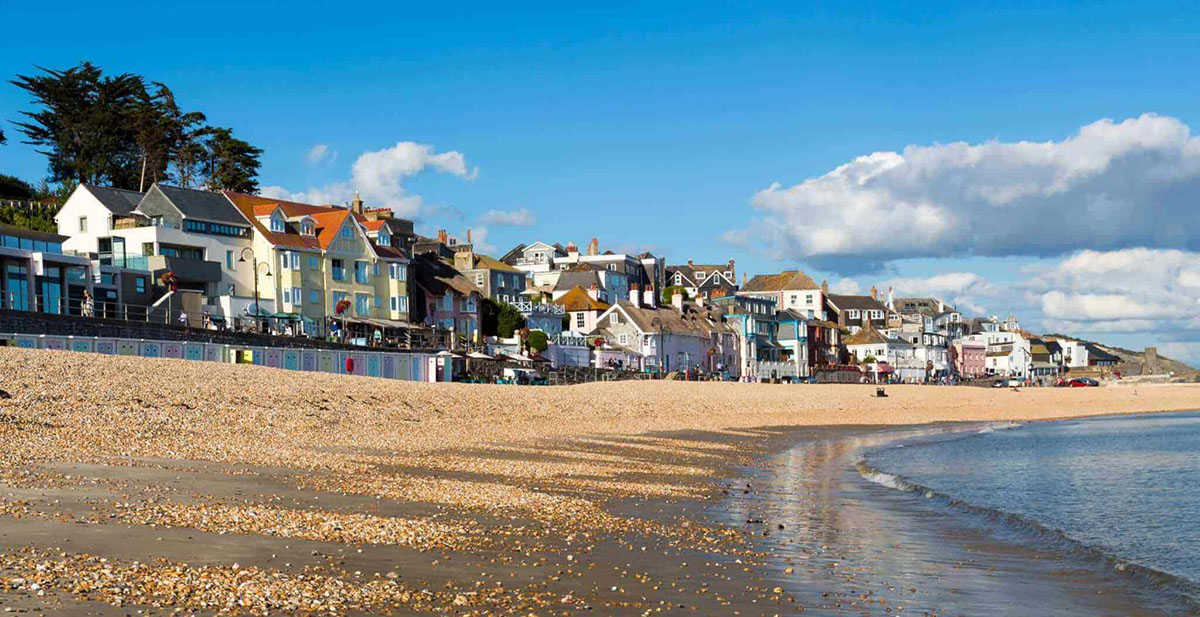 Hollywood turned its eyes on Lyme Regis this past year as Kate Winslet and Saoirse Ronan descended on the sleepy little town. They've been filming Ammonite, the story of 19th century fossil hunter and paleontologist Mary Anning. A dissenter and a woman, Anning never became a household name: her male peers in the scientific community would not accept her or her work. I hope that's about to change. The film will be released in early 2020, finally giving Anning the recognition she deserves.
Exploring Lyme Regis today, it seems very little has changed since the 1840s when Ammonite is set. The old harbour wall still protects the town from the powerful waves of the English Channel; the working water mill is some 700 years old; and you can pick out the boarding houses and hotels where the likes of Jane Austen, Hilaire Beloc, and Alfred Lord Tennyson stayed. Mary Anning's own birthplace is appropriately now the site of Lyme Regis Museum, and there's a fossil museum in the converted church.
I am staying this week above the town, looking out through private gardens and across Lyme Bay. The Alexandra Hotel & Restaurant was built in 1735 for the Dowager Countess Poulett, and it has been a family run hotel for the past 120 years. In that century, the owners have perfected the art of hospitality: service is discreet and understated, but nothing is too much trouble.
I'd requested The Countess's Room: I wanted to feel like a 19th century lady of leisure in Lyme Regis for a fossil hunting adventure, possibly with a literature-worthy love affair thrown in. The huge bay windows look straight out to sea, and though today is bright and sunny, I imagine it's also a fantastic place to sit dry and warm when a dramatic storm blows in. The
decor here is quintessentially English and undeniably tasteful, and there are plenty of local touches. The Algotherm cosmetics in the bathroom are made with marine extracts, so it feels as if the fresh, salty sea air and the beach have been brought inside.
Dining at The Alexandra so far has been an indulgent treat. The main restaurant won gold at the 2018/19 Taste of the West awards, and many of the ingredients on the menu have been caught or farmed in and around Lyme Bay. In fact, if you choose to spend an afternoon out fishing and bring back your catch, the chef will even prepare and cook it for you! I am already eyeing up the hand picked Brixham crab and Lyme Bay lobster for tonight, which I will eat in the hotel's brand new Ammonite Orangery.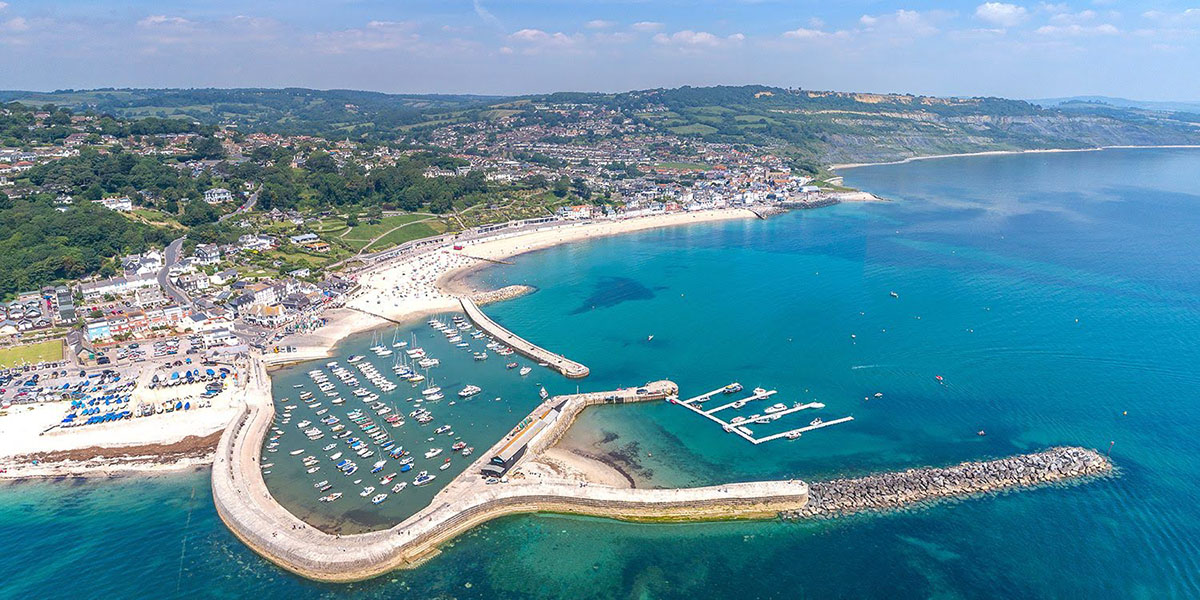 One of the things I love about staying in historic places such as The Alexandra Hotel is the eclectic collection of buildings. This morning whilst taking a stroll around the gardens, I found the Lookout Tower. It is a curious little structure, a folly really, but I can imagine a lovesick Victorian lady sat here waiting indefinitely for a long gone lover to return. The Lookout Tower looks down on Cobb Harbour, and on a clear day you would be able to see the sails of a ship fluttering even whilst it was miles out at sea. It would be an idyllic spot for an intimate wedding ceremony in Dorset, or for a private dinner party: you can hire it with friends for exclusive use, and an award winning chef will prepare whatever you fancy.
I first came to Lyme Regis as a child 30 years ago, and even then it felt like a town that time and the rest of the world had forgotten. The Victorian fossil hunters were long gone, even if plenty of dinosaur fossils remained. The release of Ammonite will no doubt bring fame and a new generation of visitors, but the peace and quiet of a stay at The Alexandra Hotel & Restaurant will remain. Best wishes from my blustery beachside retreat,
http://www.hotelalexandra.co.uk
---
US
Canada
Digital Version
Subscribe to Swanky Retreats Magazine's DIGITAL version. Read the latest issue online or download it to your computer.