With the only cycling tour on the market traversing the North and South Islands of New Zealand. In keeping with the company's pioneering "luxpedition" format, the 24-day, 2,000+ km "Māori New Zealand Cycling Adventure" leads intrepid travelers on a bold expedition from Auckland to Queenstown, through the thermal wonderland of Rotorua, Tongariro National Park, the land of volcanoes made famous by Lord of the Rings, unspoiled coastlines, and the stunning Southern Alps.
Wouldn't you love to finish each day at hand-picked hotels and lodges with ample opportunities to sample New Zealand's world-class wine, fresh seafood, and unique coffee culture. Broken into two stages, Auckland to Wellington and Wellington to Queenstown, the tour is slated for February 6 – March 1, 2021 and starts at €5,265 for one stage. For more information, visit www.rideandseek.com/tour/maori-new-zealand-auckland-to-queenstown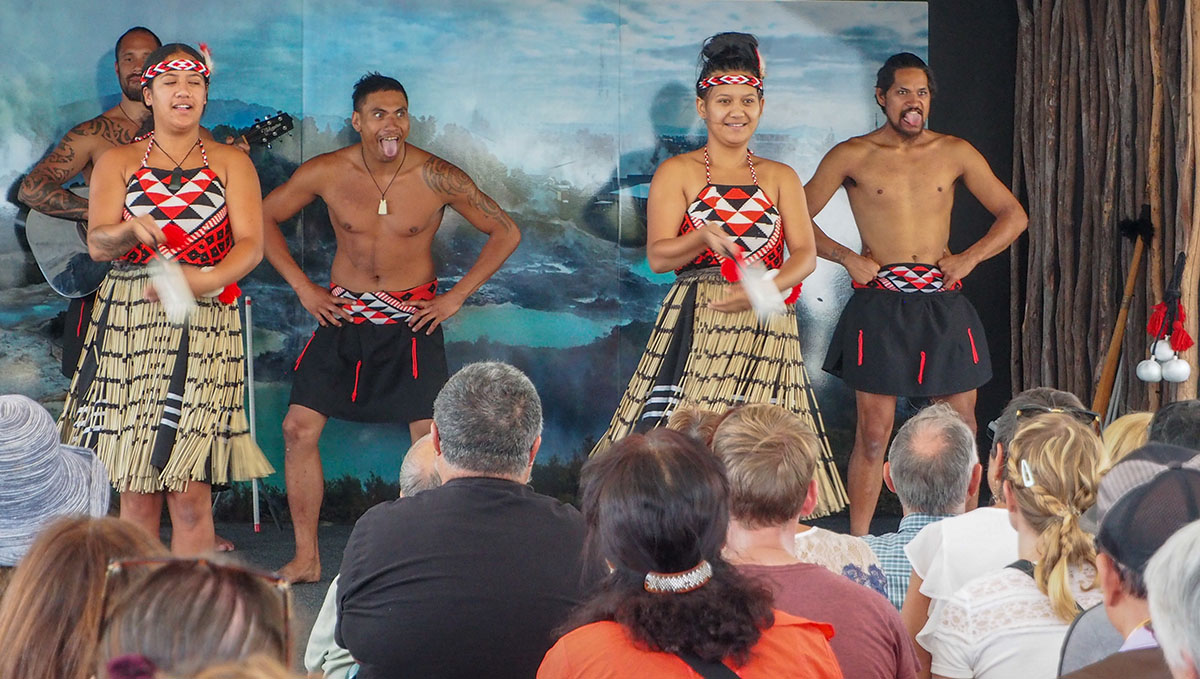 "This unique New Zealand cycling tour follows the journey of a fascinating and inspiring people who traveled across the ocean 700 years ago to arrive on the North Island near the start of our adventure," said Ride & Seek Founder Dylan Reynolds. "As their newly formed settlements grew, the Māori traveled south down through the land of volcanoes, geysers, and geothermal pools, which guests will experience by bicycle on this epic adventure."
New Zealand offers a distinctive bio-diversity comparable to the Galapagos Islands. The uniqueness of the flora and fauna, remarkable landscapes, and rich culture make this new offering an ideal 10th Edition to the Ride & Seek Epic Adventure roster. With a population of only 5 million and a geographic area similar to that of the United Kingdom, this new itinerary truly explores the road less traveled.
Tour highlights include:
• Cycling along the rolling coastline of Queen Charlotte Sound.
• Exploring the geothermal wonderland around Rotorua with its geysers bubbling mud pools.
• Cycling through the land of volcanoes made famous by the Lord of the Rings films.
• Ferrying from the North Island across the Cook Strait to the South Island.
• Experiencing Maori Culture and its fascinating history rich in song and dance.
• Photographing snow-covered peaks, glacier-filled valleys, waterfalls and the rugged coastline.
• Cycling up Mt. Mount Ruapehu, an active volcano.
• Wilderness Lodge Lake Moeraki, a premier nature lodge offering a natural paradise of ancient rainforest, pristine
lakes and rugged beaches.
• Sampling New Zealand's phenomenal wines
• Numerous World Heritage National parks
About Ride & Seek: We are a worldwide adventure cycling company offering unique historical itineraries with quality lodging, fine gastronomy, and cultural immersion. On our tours, cyclists can not only see and ride some of the greatest roads in Europe but also visit some of the most spectacular sites as well. Providing a cultural insight into the areas we visit both historically and gastronomically is central to what we do. Historical journeys and cultural adventures are our specialties.
www.rideandseek.com
---
US
Canada
Digital Version
Subscribe to Swanky Retreats Magazine's DIGITAL version. Read the latest issue online or download it to your computer.