Named after a tool used to maintain the bearing of a sea vessel in the golden era of exploration, PELORUS puts the emphasis on the experience at the heart of each trip-from skiing, fishing, hiking, surfing, or tribal immersion – before seamlessly drawing together the logistics and the accommodation. Every journey is built from scratch, using a global network of local experts, as well as a deep-rooted and trusted black book of scientists, archaeologists, marine biologists and conservationists, who have an intricate knowledge of their respective fields.  The adventures designed are ambitious and innovative, unlocking exclusive experiences so no two PELORUS trips are ever the same. In a time when real wilderness is rare, PELORUS endeavours to bring the unimaginable to life. PELORUS designs journeys for travelers to see polar bears and the Northern Lights in Svalbard, for groups to off road in Patagonia, honeymoon cruises around the Philippines and Papua New Guinea unearthing the secrets of these magical islands, and heli-skiing in Alaska to find slope after slope of untouched powder.The Founding Partners: Geordie Mackay-Lewis and Jimmy Carroll are ex British Army and have experience leading British reconnaissance units on long-range desert patrols and helicopter operations.  The knowledge and skills they forged during these years lay the foundations upon which PELORUS is built. PELORUS plans these exceptional journeys whilst remaining committed to protecting the planet – in particular, the places that they are fortunate to visit. The company supports special conservation and environmental projects through their official partners Blue Marine Foundation (BLUE) and World Land Trust (WLT).
PELORUS offers private adventures from $6,500 per person for a group of four guests. For bookings and enquiries contact: www.pelorusx.com / info@pelorusx.com / +44 (0)203 848 5425
Gorillas in Virunga, Congo
Over three times the size of France, Congo is one of the world's last frontiers of true wilderness; a country of extremes and unmapped beauty. Of the 800 mountain gorillas remaining in the world, a quarter of them are found within Virunga National Park. The park also holds two other great ape species: the eastern lowland Grauer's gorillas and chimpanzees. All treks are led by park rangers and depart from Bukima patrol post. Treks usually require one to two hours of hiking, depending on where the mountain gorillas spent the previous night and the difficulty of the terrain.
In this itinerary, guests will trek through verdant jungle for an intimate encounter with these endangered primates; meet the men and women protecting them against poaching and trafficking; and visit the gorilla orphanage. They will also hike to the world's largest volcano lake, where they spend the night in mountain shelters on the crater rim – this is a truly incredible experience. Congo is a raw and untamed country, suited to those who are not averse to off-the-beaten-track adventure.
WHEN TO GO: June – September
Poles Apart, Svalbard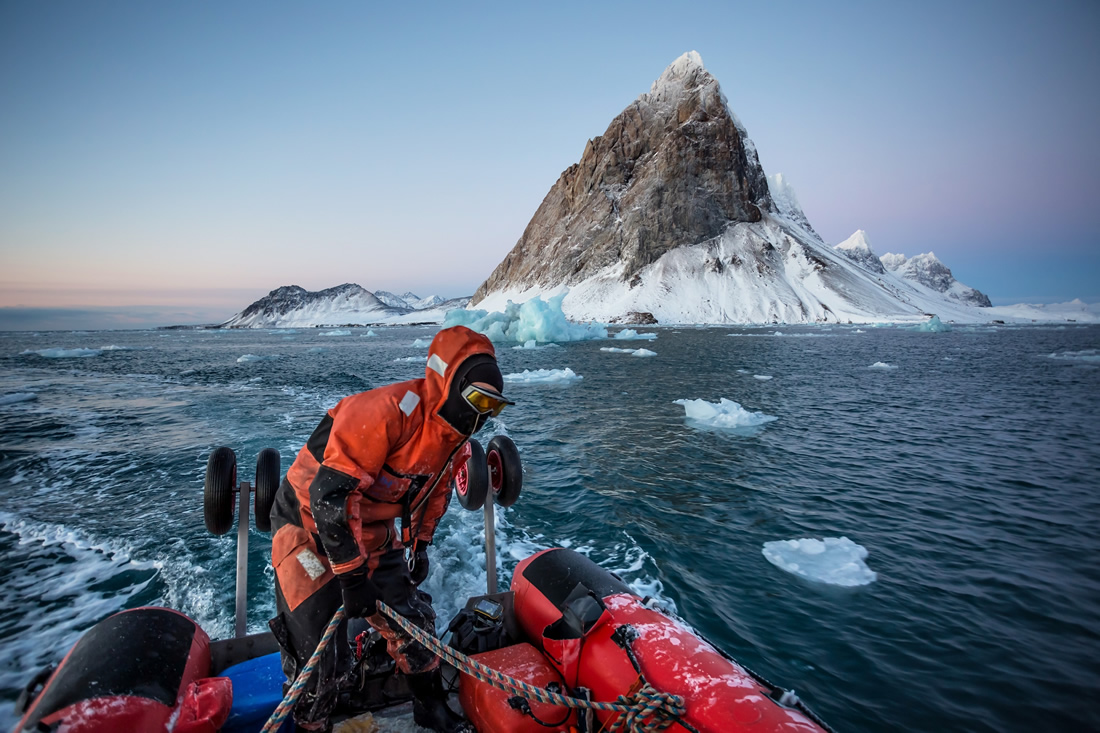 Svalbard, the isolated archipelago of frozen tundra, Northern Lights and midnight sun, offers a diverse and unparalleled experience that is totally removed from the modern world. As with the most extreme polar regions, it remains unspoiled, and therefore offers genuine discovery. Travel from Longyearbyen by snowmobile to the east coast of Svalbard, crossing the large inland glacial ice cap that separates the east and west coast. Now travellers are in the territory of polar bears, and with any luck they will witness these majestic animals in their natural environment.
Over the next few days guests will explore some of the less accessible parts of the east coast, including an ice cave in one of the larger glaciers on the island, an abandoned Russian mining town that is almost perfectly preserved in the state in which it was left when some 3000 miners were told to move out overnight, as well as gliding over the vast surrounding snow expanses on a dog sled. Throughout the experience, even when not on specific polar bear spotting outings, guests have the chance of seeing these mammals – and when they do, it'll be something they will remember forever.
WHEN TO GO: May – September
The7 day Reefs and Ruins experience in Belize with PELORUS from £8,000 per person
https://pelorusx.com/private-adventures/diving/belize-experience/
Belize is small but incredibly diverse, with dense jungle to the west and Caribbean seas to the east. For avid divers, it doesn't get better than Belize; with more than 400 islands, the longest unbroken barrier reef in the western hemisphere and 185 miles of coastline, it is a diver's paradise with visibility often 30meters.
Pelorus offer the ultimate diving and jungle experience in Belize – explore the reefs by helicopter, and visit thick jungle and ancient Mayan ruins with local conservationists and guides. Highlights include diving into hidden cenotes, special access to sinkholes and caves, and a heli-jump into the Great Blue Hole.
After landing in Belize city, you will be transferred via boat to one of the many islands that hug its coastline, and on your first night you'll get the opportunity to go night-diving.
Your second day will begin with a heli-jump into the Great Blue Hole, where a dive team will be waiting for you. Once submerged, you will use diver propulsion vehicles to explore the depths of this magnificent location. It's an amazing way to kick off your week, and sets the tone for the remaining days. You'll spearfish for your lunch in the Turneffe Atoll, eating whatever you catch; dive incredible coral reefs, coming face-to-face with sharks; and you'll enjoy lunches on hidden beaches with only the lapping waves for company.
You'll then transfer to a luxury jungle lodge, visiting incredible Mayan ruins, caves and waterfalls en route. You'll canoe down a creek and through caves to an ancient Mayan ceremonial and burial site. Expert guides will take you trekking in the dense jungle, where you'll follow the tracks of jaguars, giving you the chance to explore all that Belize has to offer.
The 7 day itinerary includes:
Day 1:  Ambergris Caye – transfer via fast boat to luxury hotel.  Night dive (weather dependant)
Day 2: The Great Blue Hole – morning dive around the reefs spear fishing.  Cook what you catch with a private chef.  Relax in the afternoon using the hotels pool and spa.
Day 3:  Turneffe Atoll – morning dive around reefs spear fishing.  Cook what you catch with a private chef, and relax in the afternoon, using the hotels pool and spa.
Day 4: Shark Reef – Dive beautiful coral reefs either side of lunch, with spectacular marine life, including sharks.
Day 5: Jungle Lodge – Transfer to a Jungle lodge with a private guide, stopping at Mayan ruins en-route and exploring caves and waterfalls. In the afternoon canoe down a creek and through caves to an ancient Mayan ceremonial and burial site.
Day 6: Jungle Lodge – Safari – Head out on a Jungle safari, trekking Jaguar and other wildlife.
Day 7:  Belize City – Transfer back to Belize City for your flight home.
WHEN TO GO: March-July
Pelorus offers a 7 day 'bronze level' itinerary from £8,000 per person including scuba diving (reefs, night, sharks, heli-jump, diver propulsion vehicles, spear fishing), helicopter flights and transfers, private Mayan cultural tours, jungle treks, kayaking & canoeing, jaguar tracking, horse-riding and fishing. Accommodation at hotels and lodges on a half board basis. 
Price does not include international flights.
PATAGONIA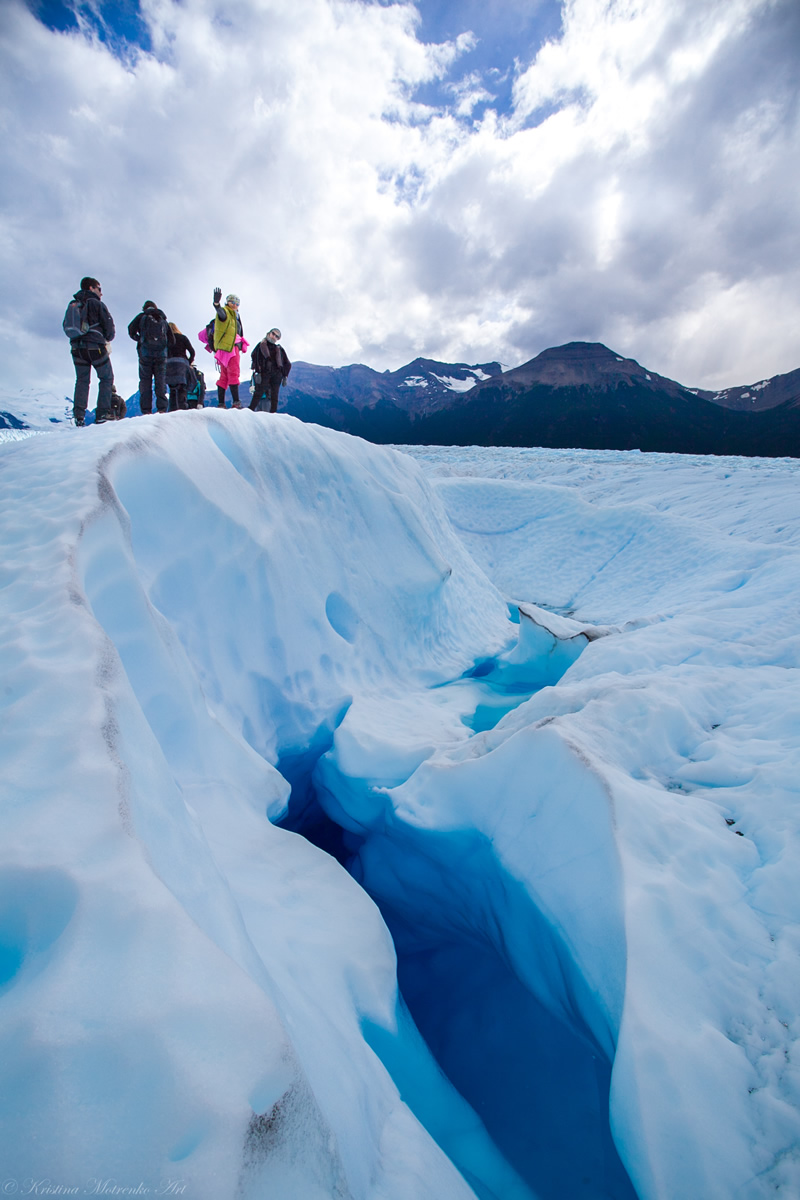 This is arguably the most beautiful road trip. While there are many variations, Pelorus recommends starting in Coyhaique and ending in Punta Arenas. Those with more time to dedicate can wind all the way south to Ushuaia, the southernmost city in the world. This 4×4 road trip takes in the stunning locations of Torres del Paine and the lakes around Lago Posadas. During pitstops guests will witness glaciers, go in search of the elusive puma, stay in authentic haciendas and enjoy traditional Argentine BBQs. A great option for 4×4 enthusiasts, much of the route will be on rough tracks with occasional off-roading. The scenery is second to none.
Pelorus offers a 10-day 4×4 journey to Patagonia from £9,000pp (based on two people, excluding international flights). This price includes accommodation, Land Rover Defenders and an expert local guide. 
WHEN TO GO: November – March
UTAH
This is an exciting self-drive adventure through Utah, beginning in Las Vegas. Guests will start by exploring the Zion National Park, where they will go canyoning through incredible rock formations and drive ATVs across the Coral Pink Sand Dunes. Then on to the Vermillion Cliffs to ride UTVs through the famous red rocks. Next stop would be Lake Powell, where they will spend the day on a private charter yacht with use of kayaks, paddle boards and jet-skis. From here they drive to the Grand Canyon to explore the south rim before continuing on to Sedona. On the last full day guests will spend the morning kayaking on the Verde River and in the afternoon relax at the hotel which is home to one of the best spas in the country.
Pelorus offers a 10-day 4×4 journey to Utah from £7,000pp (based on two people, excluding international flights). This price includes accommodation, Land Rover Defenders and an expert local guide.
 WHEN TO GO: April – May & September – Oct
TRIBAL and CULTURAL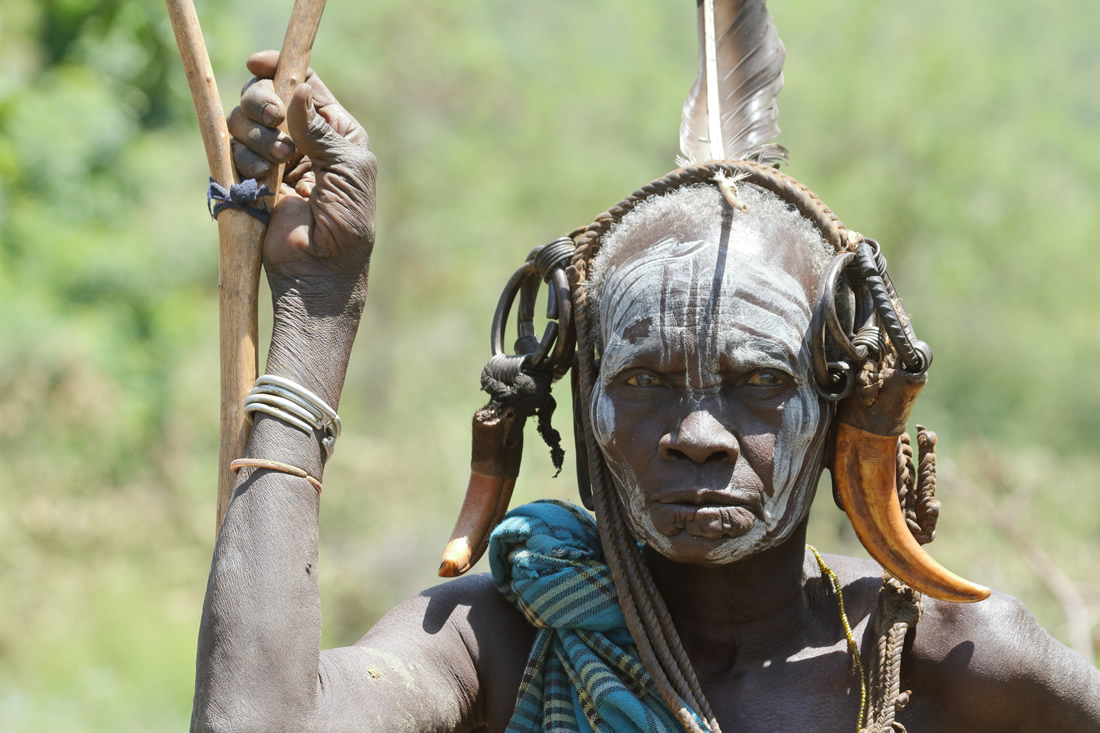 Ethiopia's Omo Valley comprises a wealth of cultures, with 200,000 people from eight tribes spread across the region, making it one of the most culturally diverse regions on Earth. As a result, it attracts tourists – but knowing the right people who can take guests further into the depths, to interact with tribes who have had less experience of tourists, is therefore essential.
Flying in from Addis Ababa, guests will transfer via private charter to a remote runway in the south of the valley. A guide will meet them off the plane and take them to an isolated Hamar village. They will immediately notice how quiet and sedate it is and will spend the evening and night with the tribe to experience a way of life that is remarkably stripped back and unique to their culture.
The next day guests take a boat three hours up the Omo River, where they meet a Mursi tribe, distinguished by their large lip plates. This is miles from the tourist trail; as authentic as it gets. With the Mursi, they will eat, dance, sing and share stories long into the night.
The next day they spend time with the colourful Karo tribe, who paint their bodies and faces with white chalk mixed with yellow rock, red iron ore and charcoal. Together they will dance, sing and body-paint. Lastly, take a flight to the Bale Mountains National Park, a stunning area made up of distinct and unique habitats where guests can track the endangered Ethiopian wolf, explore the Harenna forest and the Gaysay grasslands, and even harvest honey with local beekeepers. All in all, a truly extraordinary exploration into Ethiopian culture.
WHEN TO GO: November – March & June – September
Pelorus (www.pelorusx.com / +44 20 3848 5424) offers the Cultures of the Omo journey from £6,000 per person (based on two people travelling). Each Pelorus itinerary is bespoke and will be adapted to suit the guests wishes.
KUMBH MELA and TIGER SAFARI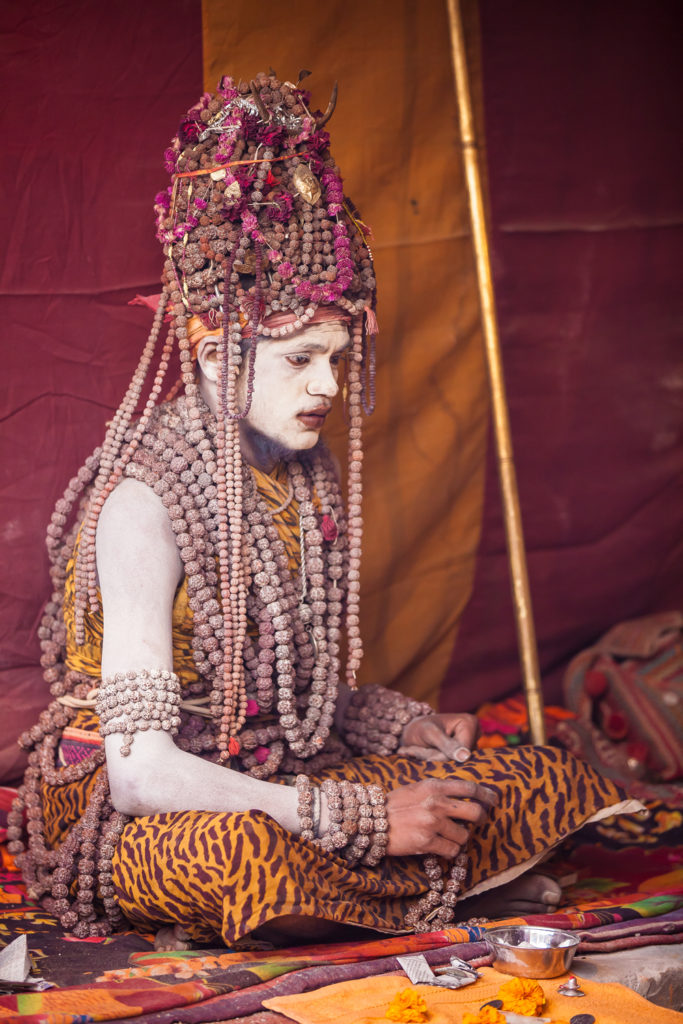 In the heart of Terai region near the India / Nepal border guests will enjoy exhilarating safaris into four diverse game reserves, all from the comfort a luxury lodge. Using Pelorus' network of contacts, guests will be accompanied by a renowned naturalist guide, and will find some of the world's most exotic wildlife, including the single-horned rhino, wild elephants, swamp deer, leopards and even the elusive Royal Bengal tiger. Spend time with the local tribes, the caretakers of the forest, and cruise on the River Sharda to encounter endangered Ganges river dolphins, gharials and pythons. Within a short flight from here they also have the opportunity to experience the grandeur of the Kumbh Mela, a religious festival of epic proportions that only occurs every 5 years. In 2019, between early January and early March, join the 50 -70 million pilgrims expected to gather in Allahabad to display their devotion and take a holy dip in the freezing waters. Accompanied by expert guides, travellers immerse themselves in the ethereal and hypnotic ambience of the world's largest gathering of sadhus, seers, fortune tellers and seekers of salvation. Take part in pujas (special offerings) amongst the chiming bells, incense, mantras and drum-beats, before returning to the peace of the luxury camp.
Pelorus (www.pelorusx.com / 0203 848 5424) offers this nine night itinerary from £6,000 per person (based on two sharing). This price includes nine nights accommodation, safari activities and guiding in Allahabad. Not including international British Airways flights.
CONSERVATION JOURNEYS
The Galapagos
Guests travelling with Pelorus have the opportunity to take part in a special access conservation project in The Galapagos National Park working exclusively with scientists to tag Hammerhead sharks in areas usually restricted to humans. This urgent research is required to understand the movements of Hammerheads around the Galapagos and the Pacific and will give guests a once-in-a-lifetime opportunity to visit areas of the Galapagos without other tourists, working with world-class scientists.
This 11-day research project costs from $84,000 – $21,000 pp for a minimum of four pax, with the price subject to change dependent on the number of guests and the yacht chartered. This includes shark tags, diving equipment, all accommodation on land and sea, permits, guides and scientists time. Price does not include international flights.
Indonesia – MAPIA ATOLL SURVEY – a survey of the atolls' reef fish diversity and coral health
Part of the Bird's Head Seascape – a haven of marine biodiversity – Mapia Atoll comprises four main islands and a clear lagoon, with sheer outer reef walls that drop thousands of metres into the western Pacific abyss.
The trip would be hosted by Dr. Mark Erdmann, who is widely celebrated for his commitment to marine conservation, and also joined by two of Conservation International Indonesia's top local scientists. Mapia is one of Conservation International's top priorities in terms of new conservation areas; during the trip, CI hope to survey the atoll's reef fish diversity and coral health, use drone technology to survey turtles and Mantas, and meet with local communities to understand more about their outlook and approach when it comes to managing their marine resources and current threats to the marine life. The site has the potential to become a new Marine Protected Area, which would limit future activity in the area with the view to conserve the marine biodiversity.
The area is breathtakingly beautiful and truly remote, and guests will also enjoy time relaxing on board their yacht and enjoying a variety of water sports, as well as spotting turtles and Mantas, when not surveying the reef.
Pelorus can arrange this experience in collaboration with Conservation International to visit Mapia Atoll, Indonesia. A five-night journey costs from US$30,000 for two top deck cabins on an all-inclusive basis, including dive equipment and reef survey experience. Price does not include international flights.
---
US
Canada
Digital Version
Subscribe to Swanky Retreats Magazine's DIGITAL version. Read the latest issue online or download it to your computer.