Raise your hand if you knew this rugged Northern California coast was home to wineries and vineyards that rival some of the state's more talked about wine producing counties. My hand is down. This was a totally uncharted part of the state for me. I frequent San Francisco and actually lived nearby when I was a child, but this was my first experience of this beauty of a county. I was such a newbie that I really kept saying "Mendo-cito," a melding of where I had been in southern California and where I was about to explore. Their site talks about its residents as being fun-loving misfits, mavericks and makers and it encourages visitors to find their happy. I ventured up the coast, after spending time in San Francisco, to see what there was to see. Wending my way up the coast, threading the car
through centuries old redwoods and stopping for wine along the way. (Wine-tasting, not drinking.) It would be insane to pass up all the signs along the route and not stop for a taste. In fact, the absurdity of stopping and sipping almost, almost, outweighed the folly of doing the exact opposite. The road is lined with these quaint wineries, beckoning the responsible driver/sipper to enter their grounds.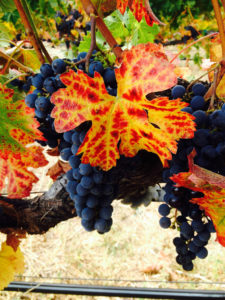 I had planned on stopping at Maple Creek Winery/Artevino, based on strong recommendations. I had no idea I would meet the owner and end up having him tell me he was the Art Nouveau designer of some of my very favorite wine labels. For 40 years he designed the Far Niente labels. I arrived earlier than expected, in a heavy downpour of rain and was lucky to catch him in the tasting room. Tom Rodrigues was a delight and a wealth of stories. He also happens to be (ancestrally) from one of my favorite countries, Portugal. The stars aligned on this one. We chatted, I sipped. I actually was more intrigued in the tales, coupled with the wine that I forgot I was only to sip and move on. I was so comfortable that I treated my pours as a glass to enjoy while hearing about Tom's life story. When he was six years old, his teacher saw him drawing and told him the piece he was making was indeed Art Nouveau. He looked over his shoulder looking for a person named Art. The joy in his reflection was infectious. His wines were delicious, making them all the more easy to drink. I had not, however, brought a sleeping bag so, I slowed my roll and leaned in to learn more about his life as a grower, maker, and vintner. There are differences between each and Tom was all things rolled into one. His sincere energy shows through in the wines. Chardonnay, Pinot Noir, Symphony, Cowboy, Zinfandel, and Nectar were award winning wines and each one had character all its own. I could have sat with Tom all afternoon, but luckily he had a meeting to attend and I had to keep my head about me as I made my way further north.
The rugged cliffs that lead down to a very cold Pacific Ocean were breathtaking. Breaks in the redwoods showcased even more beauty of this glorious part of California. I was bound for the Little River Inn. This Inn has been around for more than 75 years. It sits opposite the ocean and gently climbs up the side of a hill, giving every cottage and room, unobstructed views of the majesty right in front of them. I love that there's a spa at the hotel and more than that, a challenging 9-hole golf course. I am not much of a golfer but I am on par with the very best golf cart drivers and I can find my way around a course like a pro. I took this one in with a new friend from the front desk. We chatted about life in Mendocino and how simple things seemed up here. Then we got on to the topic of mountain lions, and that's when I made a beeline back to the front of the hotel. I love nature but I know that little me is no match for a mountain lion. We didn't want to part ways on that note, so she asked if I wanted to see the blow hole that was now, centuries later, a punchbowl. The twist here was that we had to walk through a cemetery (respectfully) and make our way to the edge of this 10-story deep pit where the ocean rushed in every 20 seconds. You could never see this just anywhere and it was worth the potential trek through the gravestones and potential haunting, to witness natures wrath-carved beauty.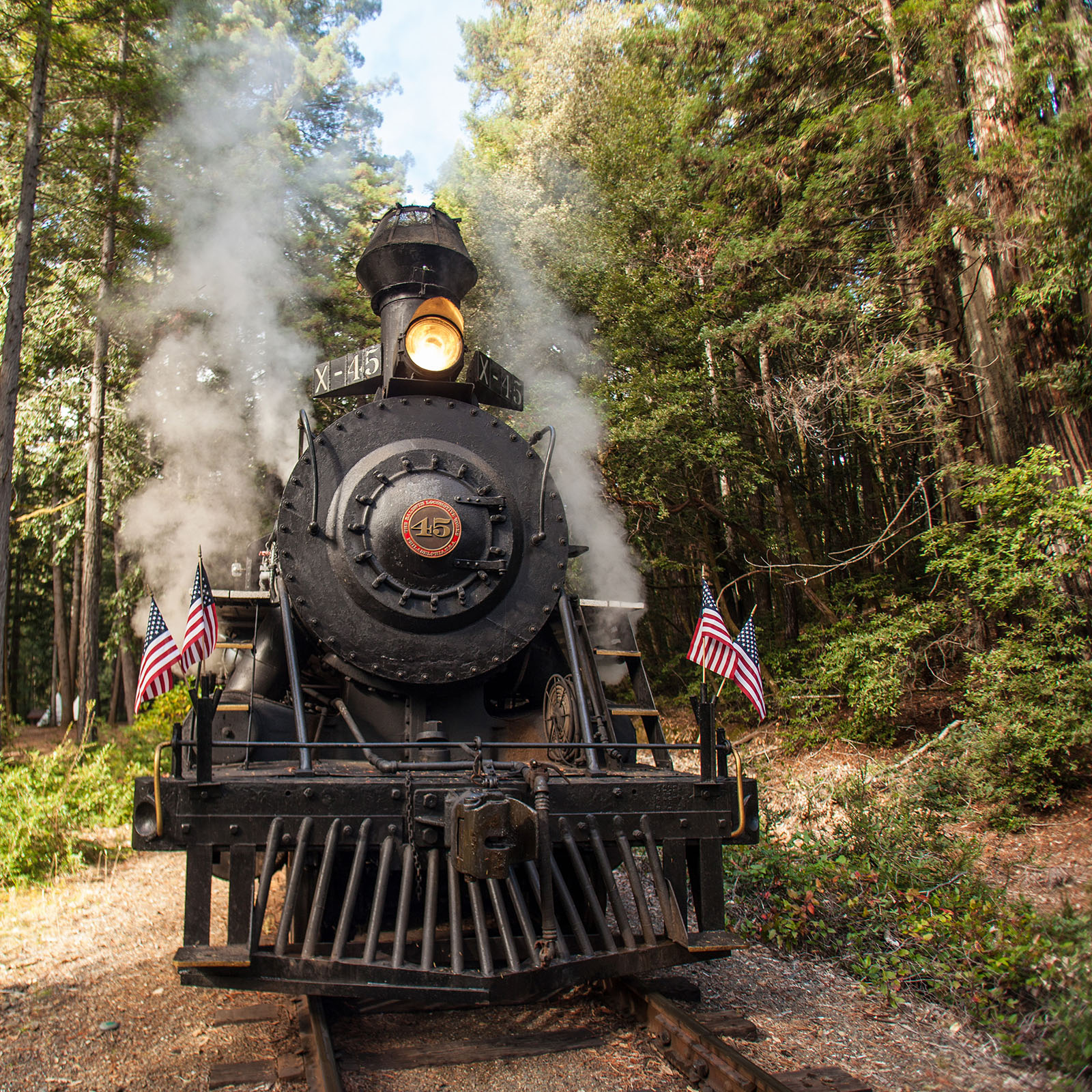 The slogan was right. I've met makers, and I'd say a maverick, no misfits yet, but definitely fun-loving folks. The Little River inn was a great place to soak it all in and explore. Dinners were surprisingly diverse and definitely delicious. The Swedish influence at the inn is most evident at breakfast. For me, the first meal of the day started with Swedish hotcakes, hash browns and bacon, and on Sunday, I added champagne. The charm of this region was tangible at the inn. Captivating views spoke for themselves and the staff was always eager to share their knowledge of the area and things to do within walking distance.
Only a few miles up the coast, was Brewery Gulch Inn. Owned and operated by the sincerest inn-keeper I was yet to run into. Guy is a tall, charming host. The inn he runs is a modern cabin in the woods feel. Made out of reclaimed Redwood, milled on site, many years ago, the inn sits on acres of flat land and rimmed by forest. Walking trails lead guests who want to explore the great outdoor spaces beyond the gorgeous, well-appointed, structure that houses all of Brewery Gulch's accommodations. The air was fresh and crisp during most of my visit, making it ideal for nature walks and taking time to smell the flowers and try to spot the fauna. You could tell that Guy was eager to share his piece of California paradise with guests. He told me about a one-of-a-kind vineyard where I was able to see straight down the coastline while sipping on their wine. A vineyard set on the sea! This was the place for me, yet I couldn't stand to be away from the inn for too long. There was an inviting, homey feel to it. Not in a corny way. The oversized scrabble board, DVD library with thousands of titles, a bookcase begging to be thumbed through and a roaring fireplace smack in the center of it all, were enough for me. When I wanted privacy, I went to my suite, Pine was its name, and sat beside my French doors, toes warmed by my own fireplace, and gazed out at the waves making their way up the dark sands of the cove. One day of my visit, I barely left my room. Feeling more like a novelist than anything else, I sat and wrote and dreamed as some moisture had rolled in. Guy apologized for the weather, as if it were within his control, but I told him how much I loved the rain and was more than delighted to watch it from my leather chair by the fire.
I could see why Guy is happy here and happy to share this special place with those who know how to find this hidden treasure of an inn. Marked only by small signage on the roadway, the inn lies atop a gravely road. Since they were almost at capacity when I arrived and when I departed, it's not such a secret place, but I think it is safe to say that there are those who know how to travel well and those are the folks who seek out Brewery Gulch Inn and find an unexpected home in the woods with fantastic views of the coastline. Rain or shine, Brewery Gulch Inn ticks all the boxes and made my first uncharted Mendocino experience one that needs repeating. Cheers to you making the trip to experience this part of California's coat.

www.brewerygulchinn.com
www.maplecreekwine.com
---
US
Canada
Digital Version
Subscribe to Swanky Retreats Magazine's DIGITAL version. Read the latest issue online or download it to your computer.