In a cove carved centuries ago against the peaceful Pacific,Puerto Vallarta sways sweetly between the forests and the beaches, creating a perfect balance for the Casa Velas resort.
It's raining upon my arrival, and it's wonderful. Mountains in the distance shyly hide under misty skies, while raindrops bounce off every green leaf in sight. Often one has to choose between a relaxing rainforest hideaway or the ocean, but the rain only highlights how visitors to Puerto Vallarta don't have to make that trade off.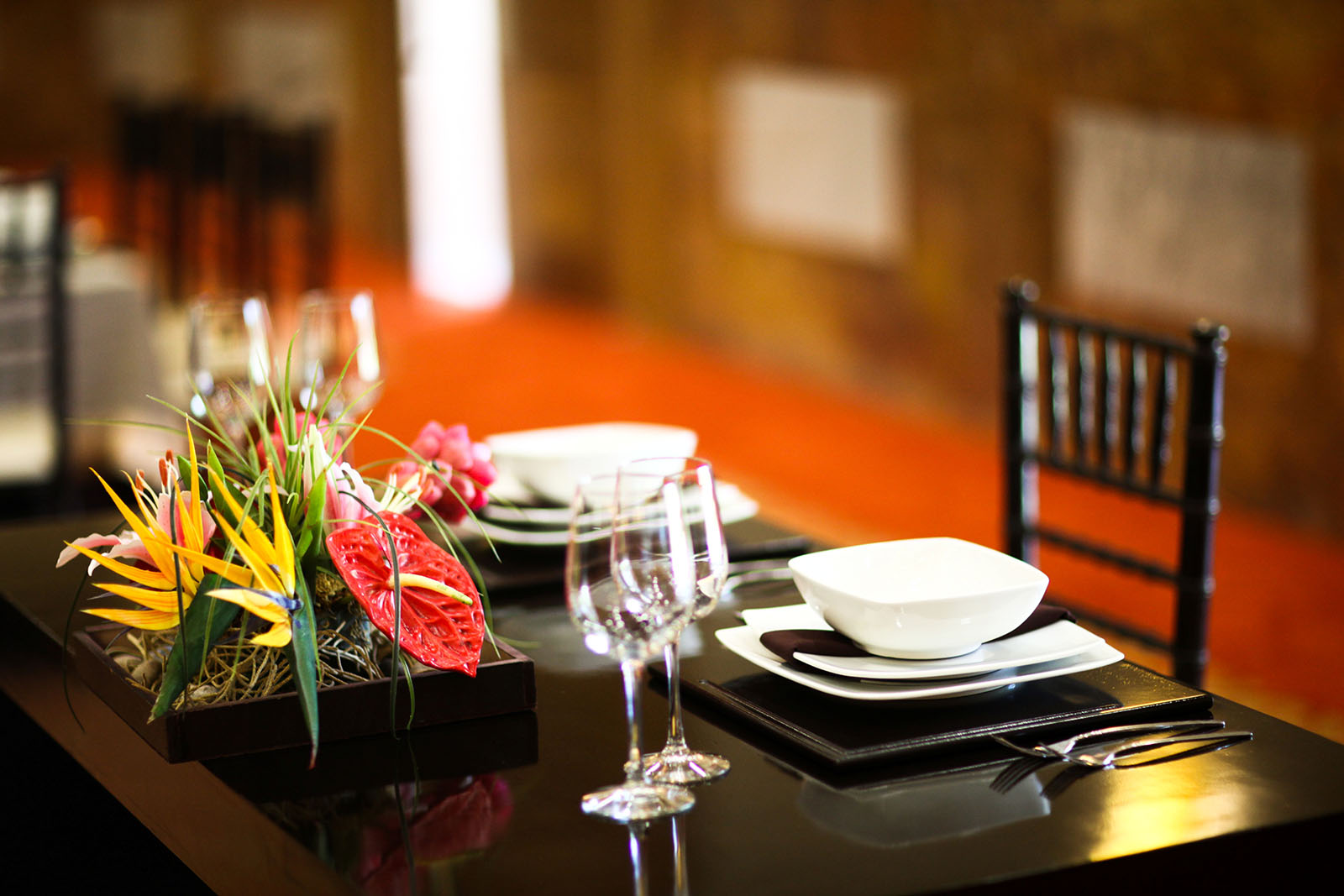 It's a short trip from the tropical airport to Casa Velas that unlike many all-inclusives this is a luxury, adult-only boutique hotel where every person is treated as if they're the only guest. They even offer a selection of artisanal purses and designer handbags as part of their complimentary Handbag Bar. My luggage is swiftly replaced with a fruity cocktail, which has 'some' tequila, says the porter with a grin. I take a sip and drink in the hacienda lobby, fusing traditional Spanish style with modern features and the always adored outdoor feeling of indoor ponds and open doors. The manager greets me with a handshake, then places a handmade bracelet on my wrist. I'm escorted to my suite, passing koi ponds leading out to a lagoon- style pool centered amongst all of the greenery. My room follows the hacienda trend with beautifully tiled flooring and wooden beam ceilings. A bottle of El Gran Jurado tequila with chocolate treats sit on the center table under flowers. The sliding glass doors reveal a stunning view and most importantly a plunge pool on my balcony overlooking the even greener grounds of Marina Vallarta's 18-hole golf course surrounding the property, making my suite hidden in complete privacy adjacent to a thicket of trees.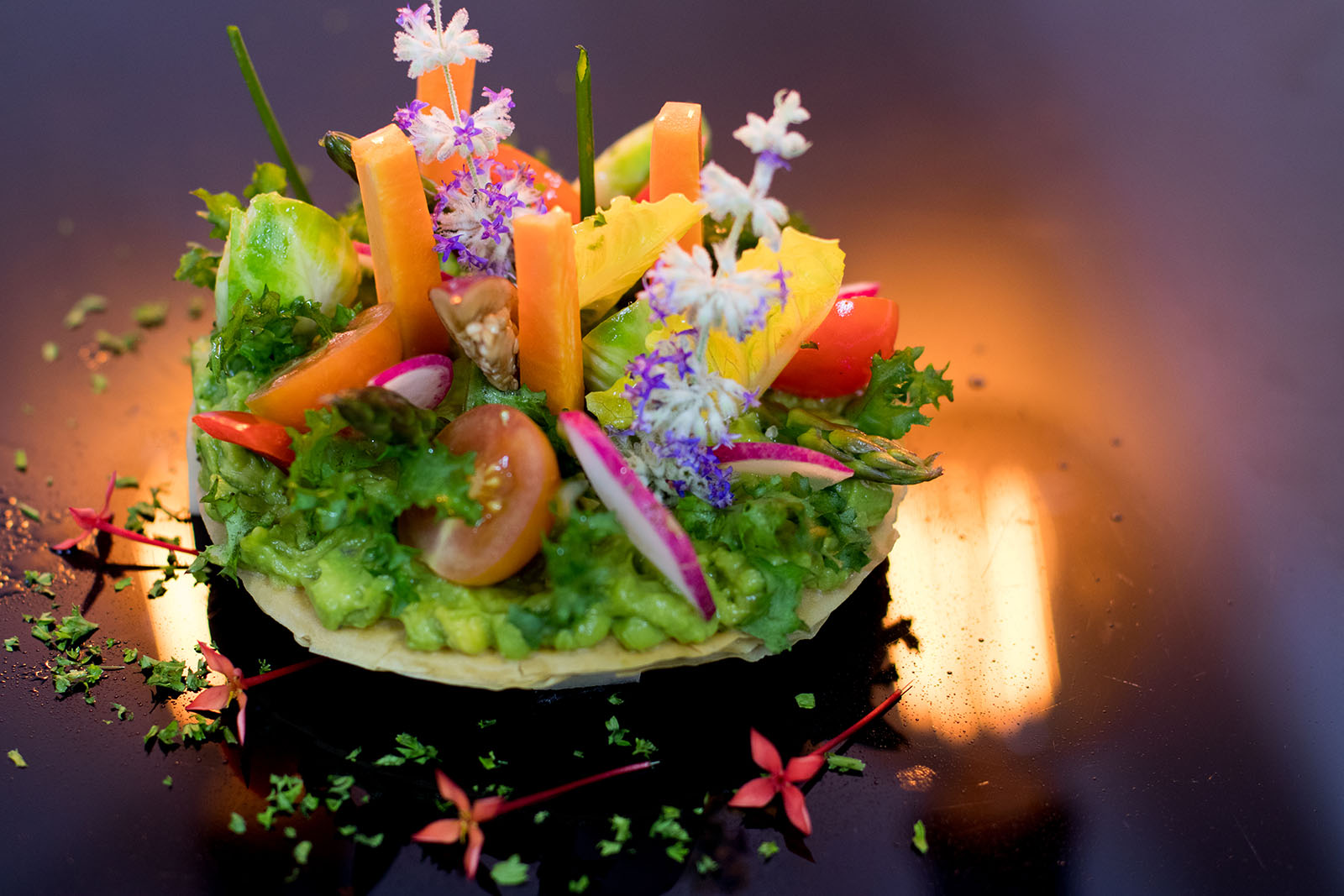 In the evening I'm given a tour of the property, visiting several different style suites, including the palatial presidential suite consisting of four bedrooms, private terrace, jacuzzi, and its own butler and bartender. While many rooms have a plunge pool like mine, this suite essentially has its own plunge lap pool overlooking the entire resort. I meet with the property manager and we begin the night with a makeshift tequila tasting – one of the many events that the hotel offers nightly. bartender smokes a glass for me and I try a delicious Sabor ti mezcal cocktail. Afterwards we dine at the Four Diamond Emiliano restaurant adjacent to the koi ponds cascading down the hillside like Chinese rice terraces. The restaurant is tiered as well, giving it an acoustic yet cozy feel. A six man mariachi band plays by our table, electrifying the night. Every song, instrument, and voice is so different yet energetic – truly a dinner and a show. Mixing Mexican and international cuisine my fork dances from the beet and peach salad to surf & turf. Midway through our meal the band retires, replaced by a delightful piano player who shifts the mood to a more intimate ambiance. After a final glass of wine and the decadent white chocolate mousse I'm off to the cool comfort of my suite to turn in.
The next day as the sun peaks through the clouds Paco the peacock roams the golf course outside my balcony. At Emiliano I dine outside on the terrace, listening to the koi snap the surface of the water, begging for a bite of my omelet. Meanwhile an iguana creeps by, its bright green blending with the verdant bushes bordering the ponds, eyeing the caviar floating like an island atop my lox bagel.
I say goodbye to my new friends and continue touring the property, from the botanical gardens where a yoga class is underway, to the mountains in the distance reflecting off the surface of the seemingly endless pool. At the edge of the forest lies a stunning gym with two-story high windows that give guests the feeling of actually exercising in nature. And while I should lift some weights after all the food I've eaten, the spa up the steps sounds like a better option to me. Before my massage I undergo a hydrotherapy regimen that begins in the sauna, followed by a cold rain shower, then wet sauna, and finally jacuzzi with yet another stunning vista into the jungle. By the time my guide greets me with a towel my body is rubber, ready for a lavender-scented massage therapy. With a combination of hot stones and muscle tension relief, any lingering stress from the outside world escapes from my body.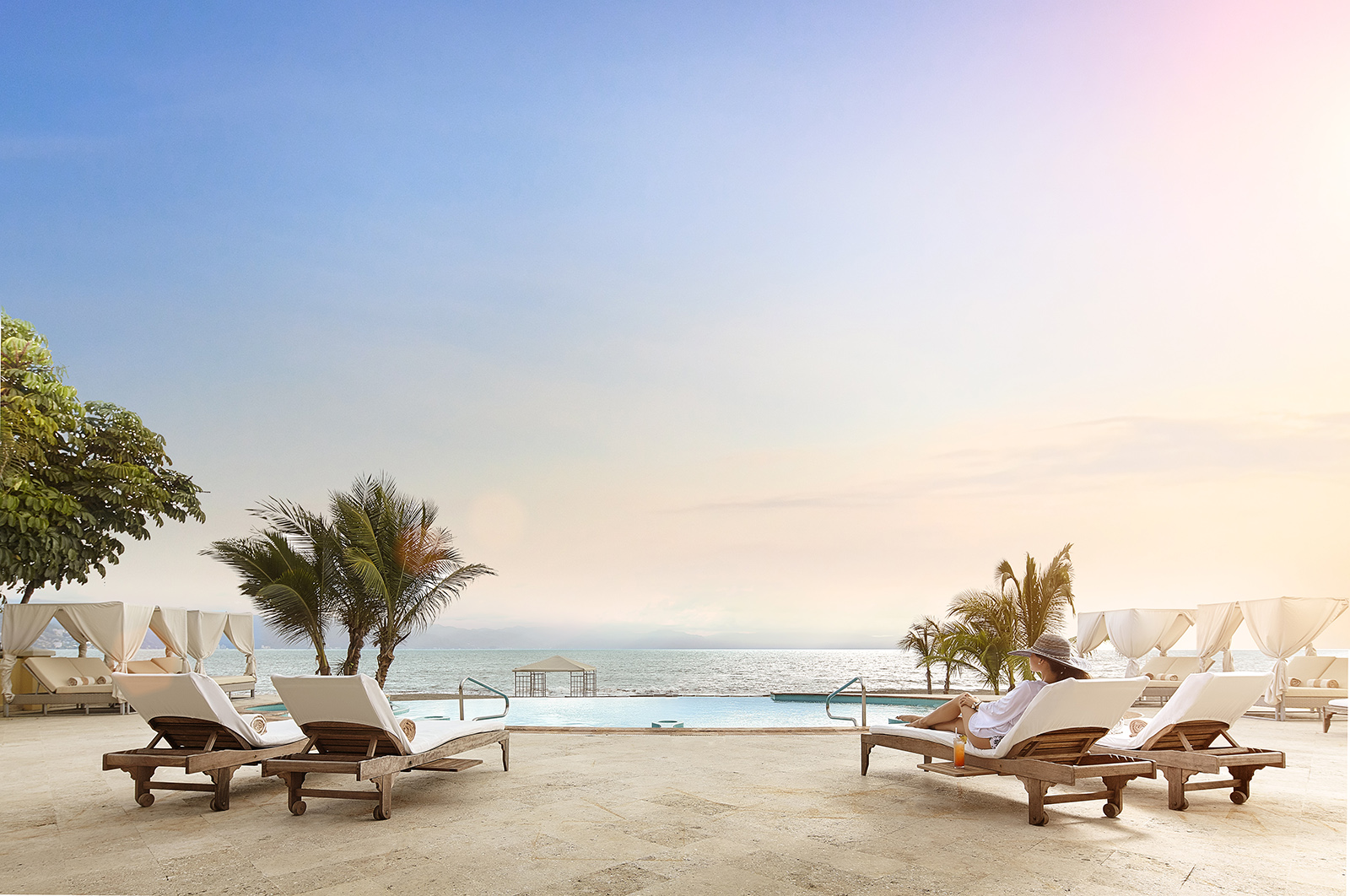 The morning clouds pass and I venture to the pool where I sip on cucumber water, Dos Equis, and taste the famous guacamole. Paco the peacock greets the poolside guests, but once he determines I'm not handing over any chips he struts on. The afternoon heats up so I wade into the bay of a pool, marching to the swim-up tiki bar. Fredy the bartender who's been at Casa Velas for thirty years takes me on a whirlwind tequila tasting of Palomas, Vampiros, and of course, a shot or two served in a champagne flute. He reminds me not to shoot it and certainly not to use a lime, as good tequila is meant to be sipped and thoroughly enjoyed. Of course once a glass does empty, Fredy and the other bartenders magically appear, always at the ready to bring you your next cocktail.
Puerto Vallarta is at a crossroads of luxury and authenticity, and while I've been fully pampered thus far, I seek a taste of genuine street food downtown. I meet my guide from Vallarta food tours at the foothills of the mountain. We stroll down cobblestone streets past crates of Coca-Cola, buildings under construction, and banyan trees shading outdoor bars. Tacos and tequila of course are on the agenda, but there is so much more than simply that. Our tour begins at Zapata where I'm immediately handed a sombrero and a cocktail served in a ceramic cup. Before too much drinking gets underway we then head to Mariscos el Guero Seafood for delicately fried fish tacos, and while they have every sauce imaginable, for me it's perfect as is. Next we step into a local grocery store where the freshest fruits and vegetables lie on painted wooden shelves like artwork.
Onward we pass two to five story buildings of restaurants, bars, shops, apartments and hotels, all stacked upon one another leading towards the lush green hillside in the distance. Our next stop is Tacos Memo Grill, an outdoor food stand complete with a massive stove-top for cooking tortillas, fryer, chicken grilling right on the street, sauces,  spices, and flavors abound. Makeshift red tables and chairs next to a bright green wall provide a respite with a margarita in one hand and a piping hot fresh taco in the other – it doesn't get any better than this.
It's hard to believe we're only halfway through this wonderful tour, and it's amazing to see all of these different venues. Mariscos Cisneros Seafood sports a gorgeous outdoor courtyard where we're served moonshine tequila from the barrel of a glass gun – bang bang.
The bell tower chimes as we reach the next vendor with a frying vat parked next to the street churning out the best churros I've ever had. Adjacent is simply a large metal table sitting on the sidewalk where the grill cooks not simply pork, but also the options of every part, including the eyes and brain. By now I've had a fair share of tequila, but not quite enough to indulge in these delicacies, so I stick with a delicious pork taco instead.
The bartenders at our next stop sense that we're a bit of a wild group, thus before we can even order, a dozen shot glasses line the bar top, followed by a platter of watermelon slices converted into green Jello shots.
Snaking our way through the side streets of downtown we reach the art-filled boardwalk with a stunning mosaic-tiled wall separating the street from sand. From here we have the perfect view of the entire Puerto Vallarta cove just as the bright orange sun goes down.
The next day the sun is back in full force, and after huevos rancheros and a fresh anti-toxin fruit smoothie I meet with artist León de la Vega poolside for his weekly painting workshop (with margaritas of course). Originally from Mexico City, de la Vega is the founder of Estudio-café, a cultural center promoting local artists, authors and environmental activities. He insists that this is not truly a class, and his best advice for putting paint to canvas is to simply stop thinking, stop planning, and just do. He explains that neurological studies have shown that the loss of our handwriting these days has a negative effect on our bodies. Our reliance on typing with computers and smartphones means we're no longer writing to one another. As technology grows we become more focused on 'left brain' activities while failing to utilize our creative right side of the brain. In addition, people rarely write in cursive any longer which is the best for our brains to flow.
It's difficult to determine the negative neurological effects of this cognitive loss, but it's certainly easy to see how over- stimulated we've all become. I'm certainly guilty of this, opting never to handwrite whenever possible, and when I have to my writing is barely legible. Sitting here without my phone I pay attention to the breeze blowing the palm trees shooting to the sky. We aren't given an assignment nor told what instruments to use, so I grab some paint colors that spark my interest and a sponge. I swish with the sponge, mix colors and stop thinking. By the time I look up I've created something that I didn't know I had in me. It's not what I imagined, and that's what's best about it. Further, as I look around at everyone else in the group I find that we've all painted such vastly different things – each beautiful in their own way. None of us are artists, but it's amazing what some people can do when they put their phones down and let go.
After finishing another watermelon margarita and wiping the paint off my hands it's time to soak up the endless Mexican sun. The resort has its own Ocean Club on the beach which one can easily walk to, but I opt for one of the resort transports that ferries guests every five minutes or so.
Situated further down the bay from the colossal hotels and crowds, the Ocean Club is a tucked away cove like a mansion on the sea. The covered outdoor courtyard bistro and bar faces the infinity pool straight out to the pacific. Plush lounge chairs and cabanas wrap around the pool, while built-in tiled lounge chairs directly in the pool call my name. As with every staff member I encounter at Casa Velas, one is kinder and more accommodating than the next.
A storm had just been passing through during the last few days, and while the sun returns colossal waves still burst in the near distance. Surfers and nature herself perform yet another show for me. I'm told that these waves are far larger than normal, which is why guests and bartenders alike can't help but fall under the spell of these giants.
I try a refreshing cucumber margarita and soak in the sun. Time rolls on as the tide rolls up, and while I didn't think I could be hungry again I order a fresh and light tuna and shrimp ceviche to wind up an afternoon of relaxation.
Back at the resort it's Casino Night, where blackjack tables have been set up under lamps right out by the koi ponds. With a final Vampiro in hand I chat with a lovely couple from England who tell me that they've been coming to Casa Velas for years. In fact, this is where they met another couple from California and they became fast friends. Every year the couples return to meet again and can't imagine going anywhere else. What's more, over the years they've befriended so many of the staff members that they're disappointed to hear when their favorite bartender or chef is away on vacation. That sums up the experience here, where the guest return rate is so high, and the staff so beloved. It's truly a relaxing and caring environment where one can disconnect from the world and enjoy all the little pleasures life has to offer.
---
US
Canada
Digital Version
Subscribe to Swanky Retreats Magazine's DIGITAL version. Read the latest issue online or download it to your computer.