Tampa Bay
This destination is quickly growing into its own well-deserved place in the spotlight while embracing all the fabulous aspects of its history, interwoven in the fabric of its burgeoning food scene. For those who have yet to visit Tampa Bay or haven't visited in a while, here's a little background: the Tampa Bay region combines everything people love about Florida — roller coasters, Cuban culture, year-round outdoor activities, and waterfront sunsets. It is the home of Busch Gardens Tampa Bay, The Florida Aquarium, and Zoo Tampa at Lowry Park. The community's diverse history and vibrant population blends Latin American influences, Florida Cracker culture, and the descendants of Cuban, Spanish, German, and Italian immigrants, who built historic Ybor City into the Cigar Capital of the World. All of this leads to why we came to explore and indulge. Tampa Bay is a hotbed of award-winning restaurants and the hub of craft beer brewing in the state of Florida.
We came to eat and see for ourselves exactly what's been happening in Tampa. It had been years since I visited and my boyfriend had never stayed in the area on his numerous visits to Florida. We hotel hopped for a bit while focusing on our main course of action: eating our way through the Tampa Bay area.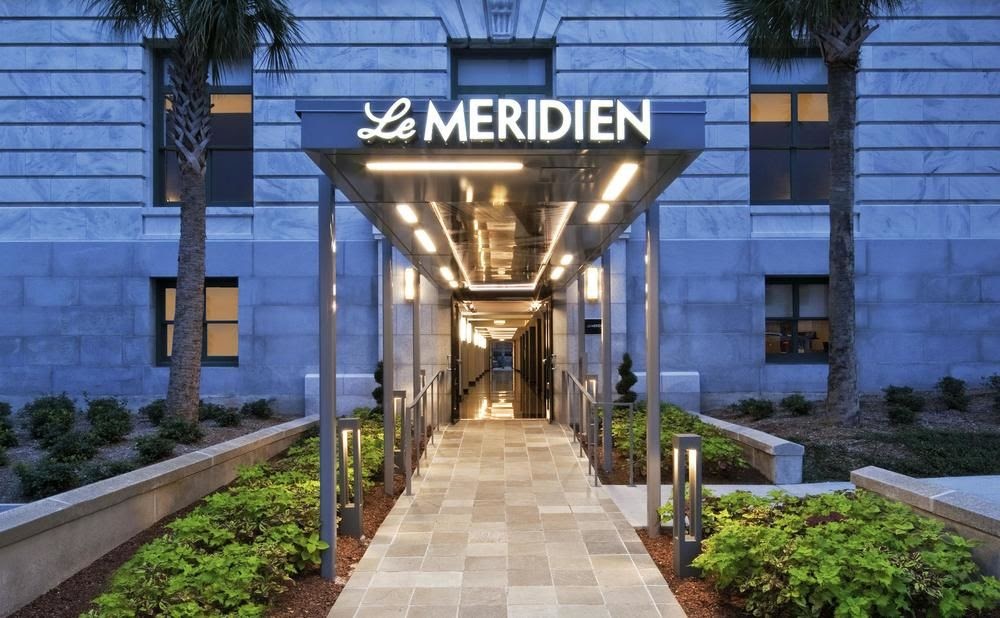 Our first stay was at Le Meridien. This hotel was a historic Federal Courthouse, built in 1907. An extensive, multimillion-dollar renovation only six years ago turned Tampa Bay's former Beaux Arts-style Federal Courthouse in the heart of downtown into the city's newest boutique hotel. Despite the dramatic repurposing of the building itself, the hotel has preserved many of the most dramatic aspects of the original building. We walked on the original terrazzo tile floors, passing doors that used to lead to the judge's chambers. We saw where guests were dining beneath the coffered ceilings in a former courtroom and slept in another former judge's chamber. The renovation is well done and the contemporary furnishings are a beautiful contrast to the historic marble and columns. It is so well done that it earned Le Méridien Tampa honors from the National Trust for Historic Preservation.
We tore ourselves away from the beauty of the hotel long enough to drive to Sparkman Wharf. This is where our gastronomic gallivanting began. This is a brightly colored collection of dining options set along the river. This outdoor food-hall served as an appetizer and craft brew pitstop before lunch at JOTORO Mexican Kitchen + Tequila Bar. With plenty of outdoor seating, we were able to enjoy some local suds and take in the river as the wharf sits on its banks.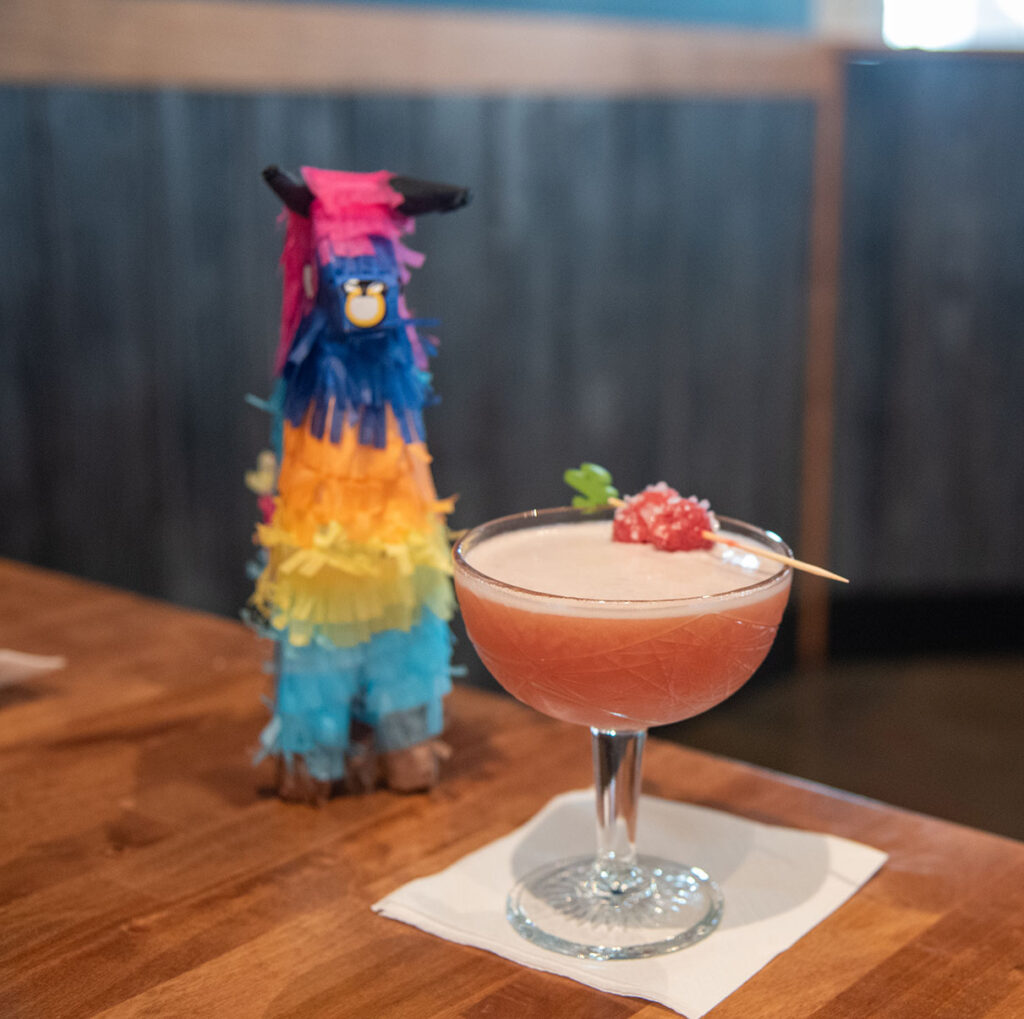 JOTORO is a brand-new Mexican restaurant anchoring Sparkman Wharf bringing Tex Mex to a whole new level. One of my favorite moments was walking through the front door, which was flanked by an oversized pinata of an Alpaca. Helmed by Michelin Starred chef, Joe lsidori, JOTORO boasts traditional and fusion fare, over-the-top artwork, and a tequila bar at the heart of the restaurant. It's easy to spend a long lunch here, or a satisfying early dinner– which we did. We delved right into the eclectic menu and ordered a trio of delectable wood-fired tacos and, wait for it, a large side of kimchi fried rice, That's right, and it's topped with an egg. I wanted to eat every last thing on the menu. The highlighted green items are JOTORO faves. This Mexican mashup restaurant has our full attention. We recommend it so highly that we think Chef deserves another Michelin Star. Take what you thought was the best of East LA Mexican and multiply that by ten, then you will start to understand what it's like to dine at JOTORO. Better yet, head to Tampa and see for yourself. We did have room for a couple of cocktails, but not enough time to hang in there for happy hour. Had we not needed to be at International Plaza and Bay Street for a decadent after-dinner shopping experience at Neiman Marcus, we could have sipped our way through the menu.
This date with a personal shopper for the VIP Fitting Room Experience was not going to be missed. From the moment we met the shopping concierge on the ground floor and she glided us through the store, we knew we were in for a treat like no other. Due to the current state of affairs in Florida and indeed the world, the store hours were adjusted slightly, leaving us with just over an hour to do as much shopping as possible. When we got to the second floor, a style team was awaiting us and a fitting room had been bedecked with champagne and candy. Yup, candy. They must follow me on social media. Candy is second only to champagne in my book. There was also a selection of clothing hung and ready for me to try on. My head was spinning. This is the stuff celebrities get treated to. I loved the entire experience. Mia made us feel like superstars. As we sipped on champagne, she got to know us and kept popping out to work with the rest of the style team to grab more outfits. She then introduced us to more departments around the store, from jewelry to shoes. The bubbles worked. I bought everything! Tampa was showing us all its right angles. I can no longer live without a personal stylist. I know this is a Gastronomic Gallivant piece but shopping while snacking and sipping on champagne is quite decadent and is very much a part of this new lifestyle we are quickly getting used to.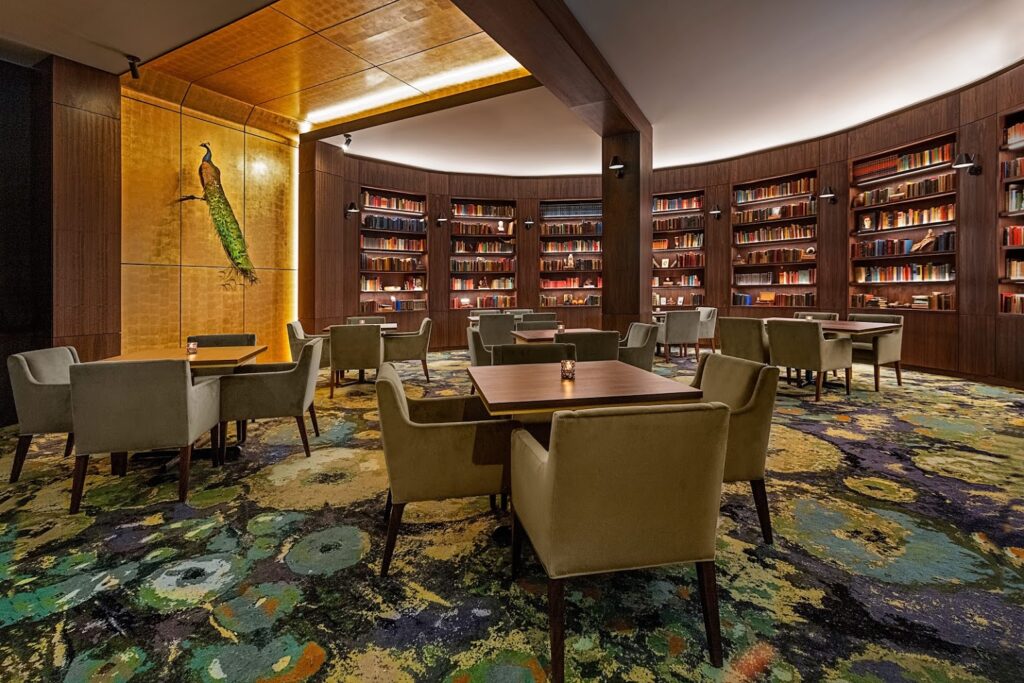 This trip was so delectable, even the hotels we chose to stay in were gastroenteric. Ybor City's newest hotel is Hotel Haya in the heart of Tampa's historic Latin District. Revitalized casitas and brick façade storefronts along 7th Avenue are shining examples of Ybor City's rebirth. lt all comes together at Hotel Haya. Through careful renovation and reimagining, the iconic past of Ybor and thoughtful new construction join together in a boutique hotel blending reverence for history and a welcome embrace of the future. There's so much history within these walls and we came to learn a bit more about this place over breakfast at Quiquiriqui.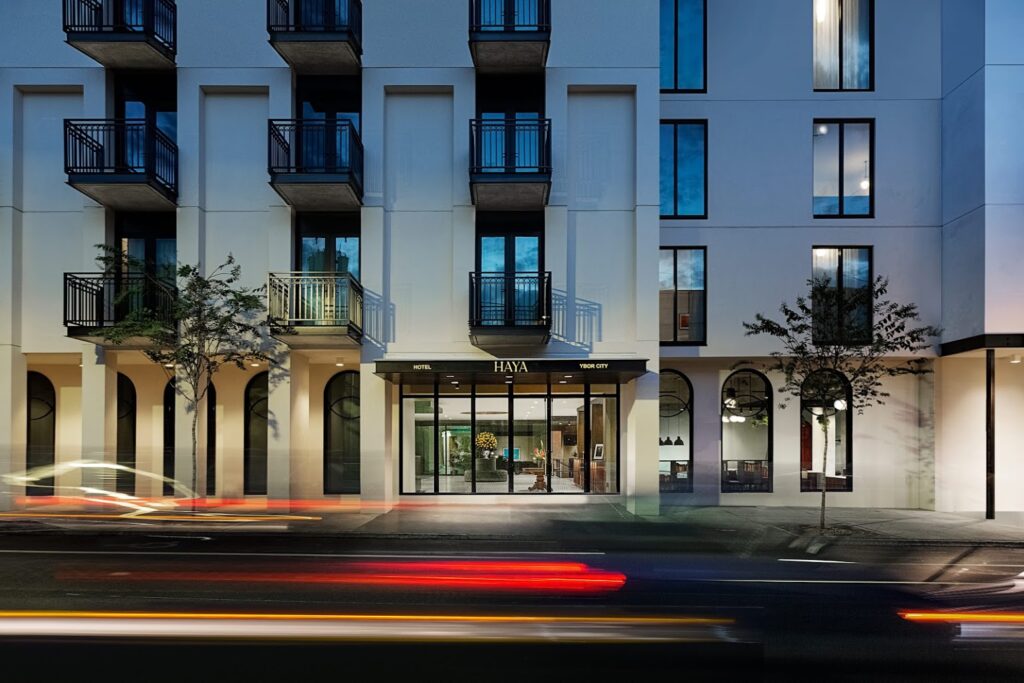 Eating is one of our jams, can you tell? What we couldn't tell from our posh surroundings was that Teddy Roosevelt and his Roughriders stayed within these very walls. That nugget of information was just enough to whet my appetite for more of what this hotel had to offer.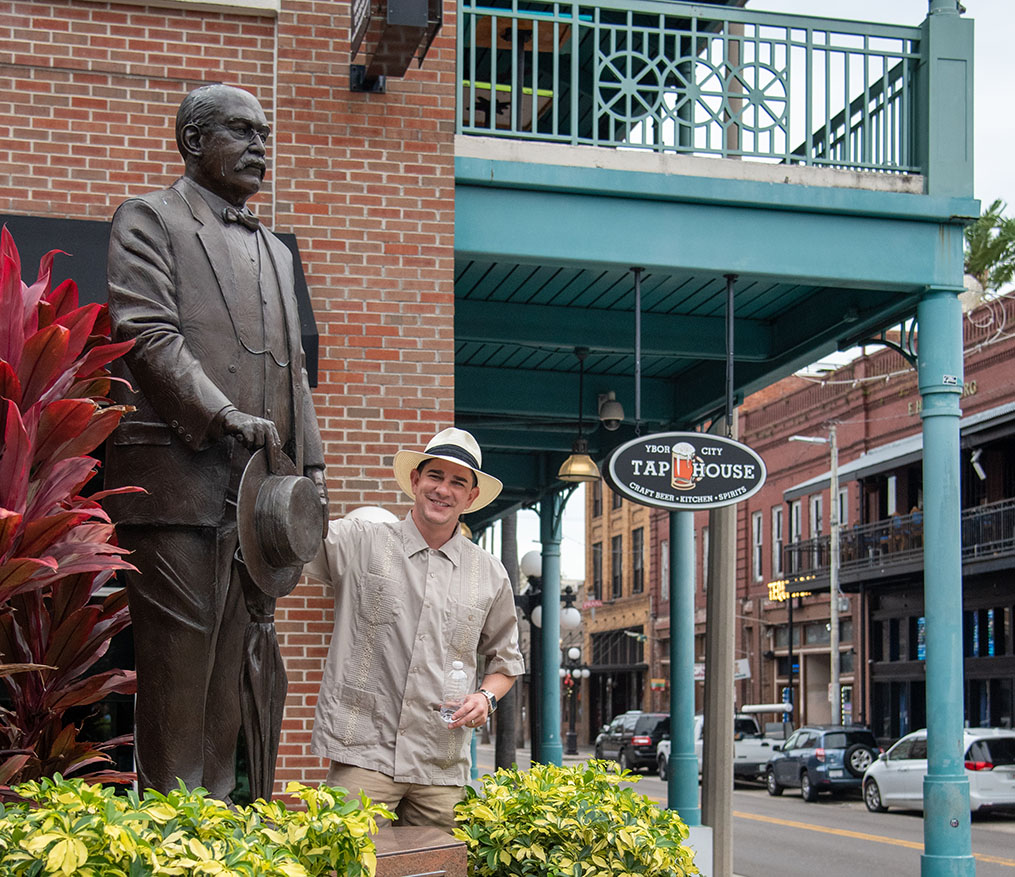 Sure we could take a spin around the city with Max Herman. But we didn't want to pry ourselves away. When we heard he was the best guide for a Walking Tour of Historic Ybor City, my mindset changed. I love antiquity and David loves history. We needed to go explore. We learned about the Latin Quarter, why Mr. Ybor chose Tampa for his entrepreneurial endeavors, and how Jose Marti's statue is erected on Cuban soil., right here in Tampa. The tour was like stepping into a storybook.  The city's charms had our attention, and now we needed to taste what she had to offer. They boldly state that the Hotel Haya food and beverage offerings are indulgent and inspired, and that's the truth. Smoky cocktails, tinctures, bitters, intricately crafted ice cubes are all artfully curated to make an evening at Flor Fina exceptionally special. Its swagger is garnered from a history of fine cigars and a cultural tapestry woven from its Cuban and Latin roots. Those roots are deep and our trip would never be complete without a nod to the oldest restaurant in Florida, The Columbia Restaurant.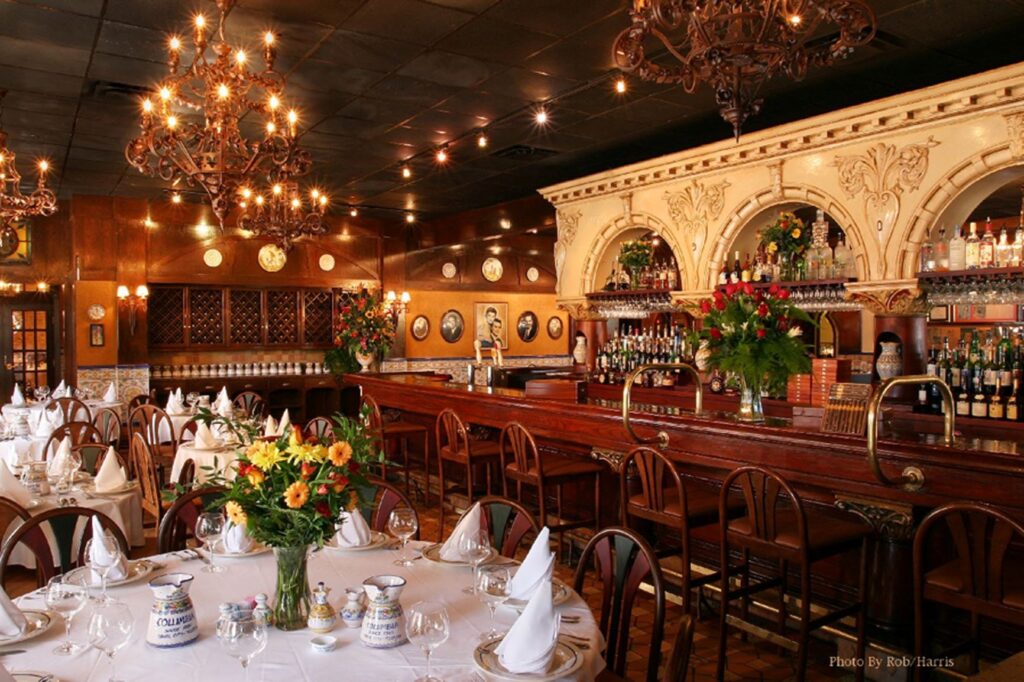 Befitting a gastronomic legend such as this, the establishment fills an entire block in the heart of Ybor City, Tampa Bay's historic Latin Quarter. Since 1905, the Gonzmart family has operated the restaurant, expanding it over the years. The expansion is noticeable from its early beginnings as a corner saloon and sandwich shop to what is now a more than 1,700 seat piece of dining history. Five consecutive generations have grown this place with love and tradition. The food is rich, complex, and truly Latin.
The sangria is not to be missed. If you do, you'll never forgive yourself. No matter if you come for the Flamenco entertainment six nights a week, or a brunch that will stuff you in all the right way, this piece of history and the level of service are unparalleled in Tampa, and many other parts of Florida.If you are feeling full just reading this then you have simply got to adjust a button or a belt and keep reading. Tampa's got classics like Columbia, where you can never go wrong (wear loose clothing). We can see you now, being as decadent as you want to be, enjoying churros and a cocktail, right after ordering right off the tapas menu. We will not judge. We think that's a great way to end the day if you popped in earlier for some roast pork and sangria for lunch. Again, not judging, it's exactly what we would do if we were you. The staff will undoubtedly be ready to greet you with a smile before escorting you to your table.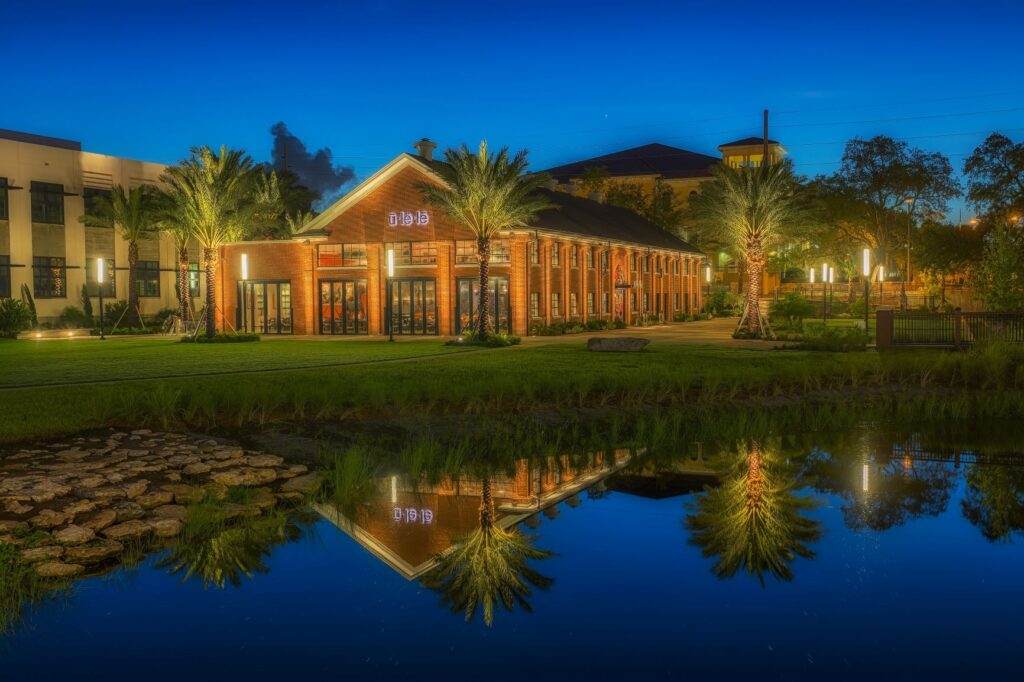 We heard about the newer sister restaurant of The Columbia and had to try that, one evening. Opened in 2014 on the banks of the Hillsborough River, Ulele features a menu inspired by Tampa Bay's early native population and Spanish explorers. The restaurant also includes its own craft brewery. Ulele was created by the same Tampa Bay Gonzmart family, who are in their fifth generation as owners of The Columbia. This restaurant sits inside the fully restored and reimagined original public water pump house of Tampa, along with the spring that once supplied the city's drinking water. What a spot this is. If you sit inside, you feel the melding of funky hip nouveau vibes coupled with industrial grit. The patio is also great if you're in the mood to enjoy the sunset. Expect nothing less than hearty comfort food when dining here. Check out their alligator hush puppies. They've got a nice bite to them.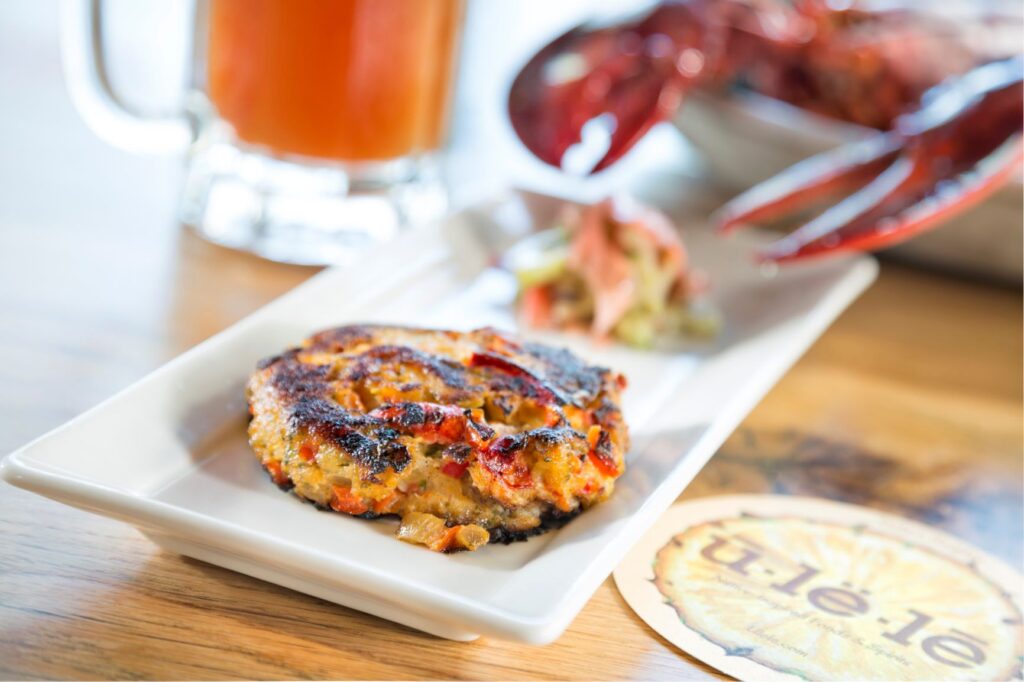 Rolling right along, in more ways than one, we decided that we would take things pretty casually, without compromise. Remaining on trend, we checked out La Segunda Bakery for a fabulous little Cuban breakfast. We were made aware that after a successful century at their Ybor City location, the La Segunda family opened a South Tampa cafe location with seats. The café offers sandwiches on their famous freshly baked Cuban bread, Italian cookies and some of their most iconic Cuban pastries. We wanted to sit, so this was the plan for the morning. Cuban coffee, cafe con leche, and pastelitos de carne. Those are the meat pies you always find in the heated pastry box at a traditional Cuban coffee spot. You know what comes next, if you know Cuban food… pastelito de guayaba. The sweet stuff… there's always room for the sweet stuff.
Far from full, we checked into the Epicurean Hotel for a Spa Experience at Spa Evangeline. We kept brekkie light, knowing we were headed into this indulgent hot stone massage treatments. We would have needed our tummies rubbed instead of our backs had we stopped for lunch first. This elegant boutique hotel is made for food lovers, from the ground-floor kitchen theater to the rooftop The Edge Rooftop Cocktail Lounge. The on-site Evangeline spa uses food-based materials, including coffee scrubs, to help guests relax. Also, on-site, My favorite part was a welcome glass of wine upon arrival. They may have spoiled us a bit as the wine never stopped flowing every time we walked past the front desk. Darren Reltherford, the manager, has such great energy about him, we also never wanted to leave the lobby.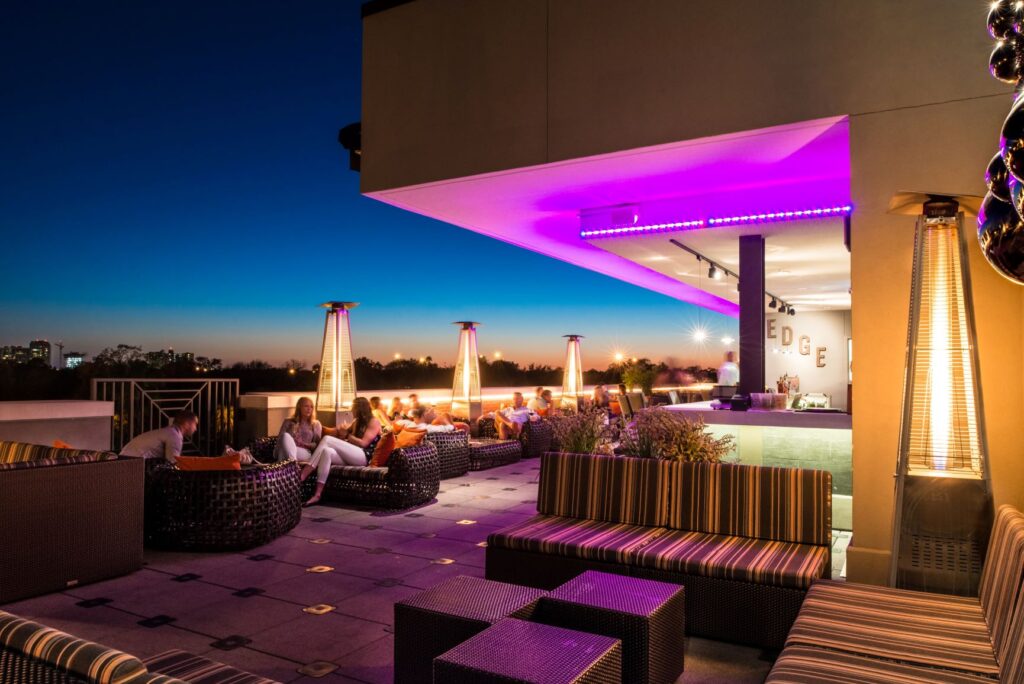 Alas, we had another stop to make…it was off to Hyde Park Village for lunch (post massage) and to enjoy the outdoor neighborhood of Hyde Park Village. We jumped on bicycles provided by The Epicurean and had a blast riding down treelined streets that made us feel like we were somewhere other than Florida.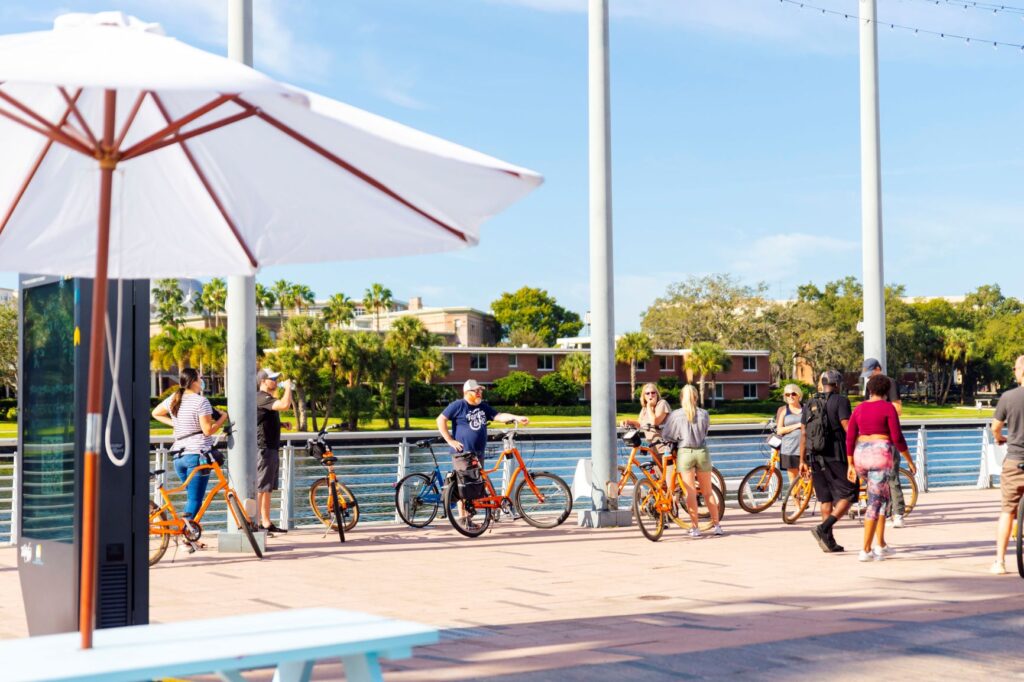 The many faces of Tampa have us hooked. Hyde Park is a walkable neighborhood known for its meticulously preserved Arts-and-Crafts bungalows dating from the 1920s.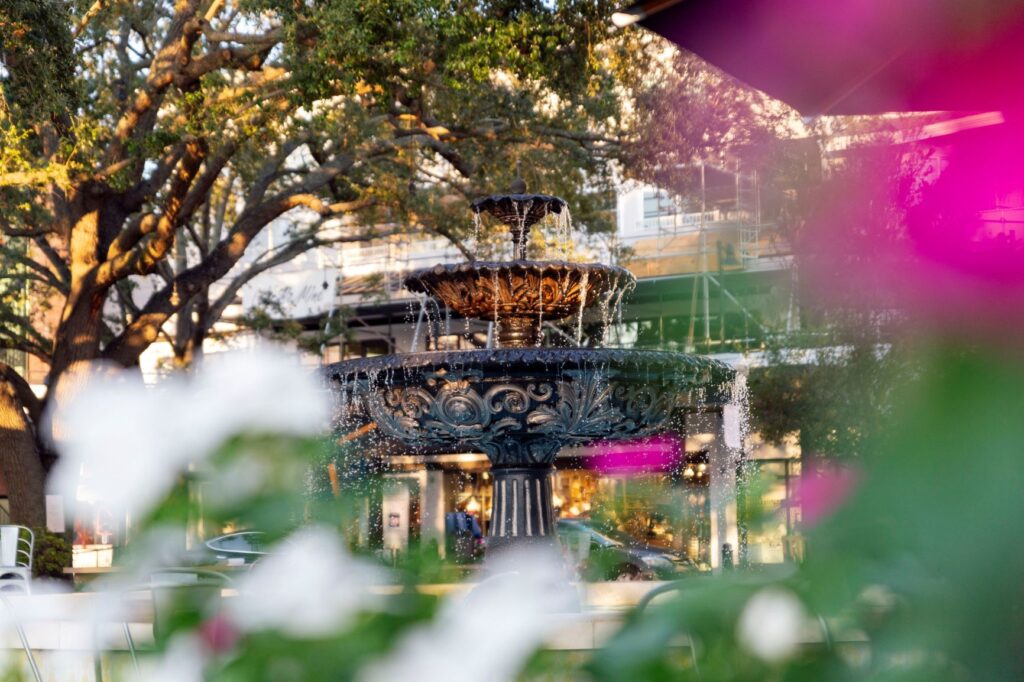 Hyde Park Village is an open-air shopping district within that neighborhood. Although we promised ourselves a light lunch at Meat Market Tampa, shopping was out of the question. None of my clothes fit after this trip and the last thing I wanted to do was buy a size up from where I started. Meat Market is a sexier, more glamorous take on the traditional steakhouse. Opened in 2008, the restaurant became a defining presence in South Beach, Miami. It's acclaimed for Chef Sean Brasel's unique fare, its postmodern-deco décor and stunning clientele, of which we were now a part. This is a swanky spot to see and be seen and the food is amazing. There are other locations in Miami (as mentioned) Palm Beach, and San Juan, Puerto Rico. I don't know about my date but I felt fat at this point. All the model-types really sent home the message that this gastronomic gallivant had taken its toll. I felt like riding bikes for the rest of the trip.
Yes, there's more. We had to get a taste of BULLA: pronounced |boo-ya]- meaning the ability to create a stir; slang for chatter and what everyone is talking about. Simply put, a fun, casual gathering place inspired by the most popular tapas-style restaurants in Spain. Bulla's architecture was designed by New York based Celano Studio, which has created a feeling reminiscent of famous gastrobars in Spain. Like those gastrobars, Bulla serves unique Spanish dishes created with the finest and freshest ingredients. While the bar and ambiance are the center of attraction, the emphasis is on quality gastronomic creations to stir the senses and your appetite. We managed to save this fabulous spot for last. A brunch here is splendid. We sat on the terrace and went for their bottomless beverages. Luckily for us we could mix and match. We started off keeping our cool with freshly squeezed orange juice mimosas, then slid down the adult beverage slide into their four sangrias: white, rose, red and beer. That is not a typo, I said beer. You have to try it to believe me when I say that it is uniquely tasty, this beer sangria is something to behold and be sipped. Now onto the food: the avocado toast is unreal here, then take my recommendation and follow that with braised pork hash and finish with churros, all while sipping your new favorite sangria. Mine was the rose.
You are going to love Tampa. If you have been before, in recent years, you know what we are talking about. If you have yet to visit or it has been a while, you need to get this destination on the books for travel and dining unlike any other city in Florida.
Here are some useful links to of some our favorite spots:
---
US
Canada
Digital Version
Subscribe to Swanky Retreats Magazine's DIGITAL version. Read the latest issue online or download it to your computer.