Contemporary sculptor Sir Antony Gormley has long been regarded as one of the most influential people in British culture. Winner of the Turner Prize and a Royal Academician, Gormley's iconic Angel of the North, which stands guard over the River Tyne, is the largest statue in Britain. But less well known is that he has also created an inhabitable sculpture in the heart of London. ROOM is both a semi-abstract monumental artwork, and also the capital's most exclusive hotel suite.
Standing outside The Beaumont on Brown Hart Gardens, a stone's throw away from the world-famous Selfridges department store, ROOM is unmissable. Its brutalist cubist form contrasts dramatically with the hotel's Art Deco facade, and sparks even more curiosity than Queen Victoria's elephant house across the street. Sashaying past the uniformed doormen into the tastefully glitzy lobby, there is a taste of the decadence of The Great Gatsby in the decor, which only gets stronger in the Gatsby Room. Guests enjoy afternoon tea whilst being serenaded by a pianist at the grand piano, then later wander on through to Le Magritte Bar for sophisticated cocktails, or into the Colony Grill Room for the best steak in London.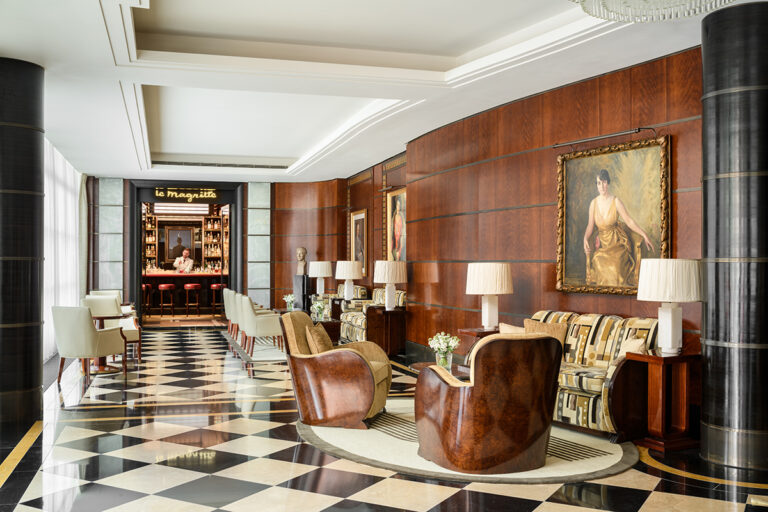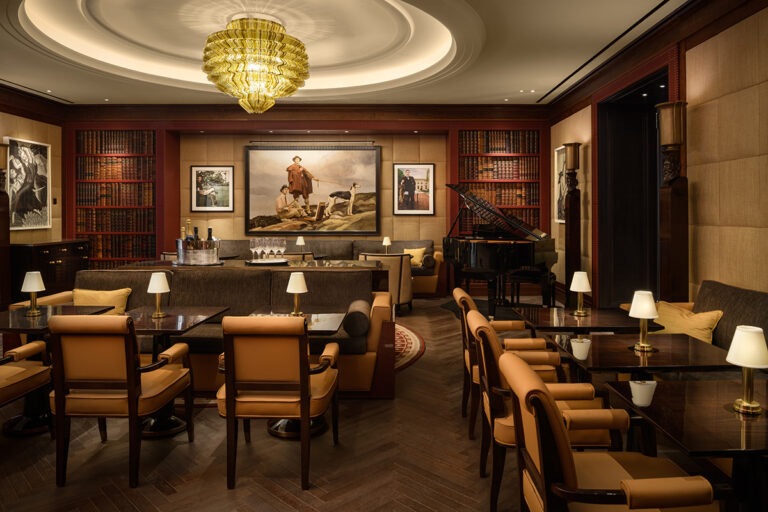 Those fortunate enough to be checking in to ROOM ascend to the second floor, inevitably admiring the glamorous vintage photos in the elevator on the way. The dark wood of the suite's private entrance lobby gives way to a brightly lit living room and a white marble and chrome bathroom that positively sparkles, but it is the stairs beyond which lead the eye upwards. Full-length black curtains hide what is inside, increasing the sense of anticipation.
The curtains are pulled back with a dramatic flourish. A shaft of natural light streams into an otherwise deliberately dark interior. The concrete cubes which create the building's structure are clad with a wooden lining. Clever lighting accentuates the blocks. Here, form is everything: the only item of furniture inside is the stark, white bed; there's nothing else to distract from the space.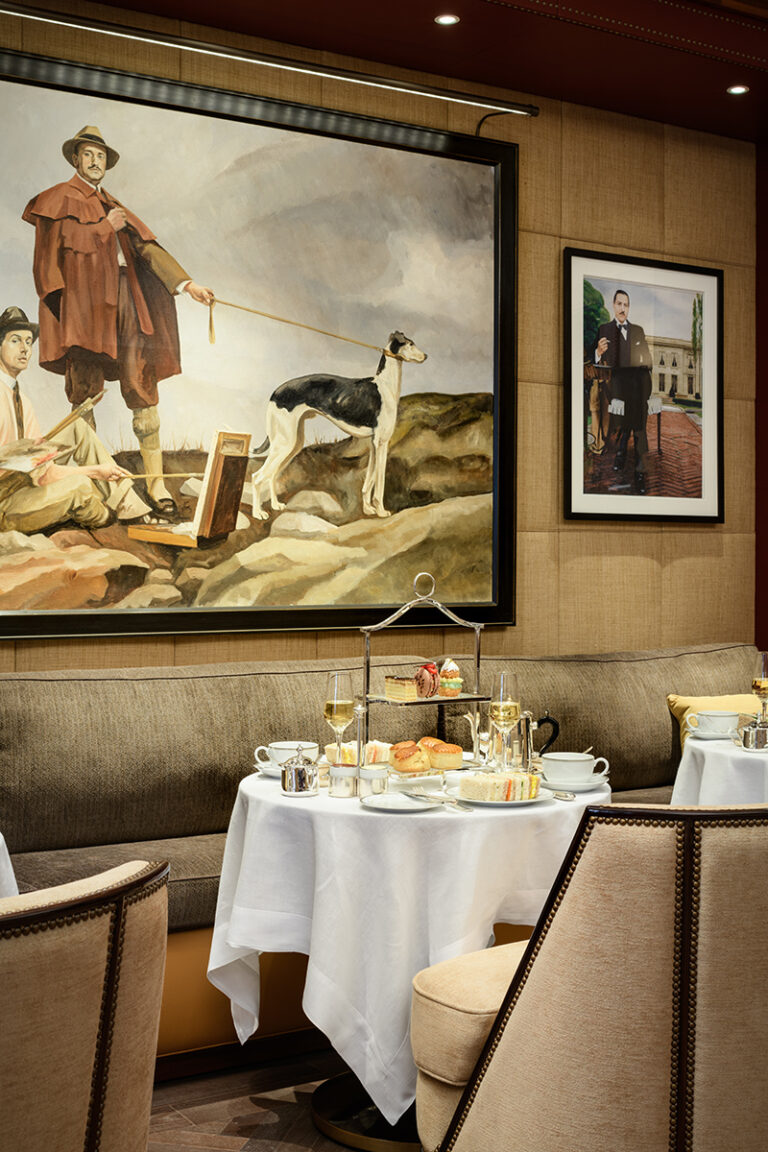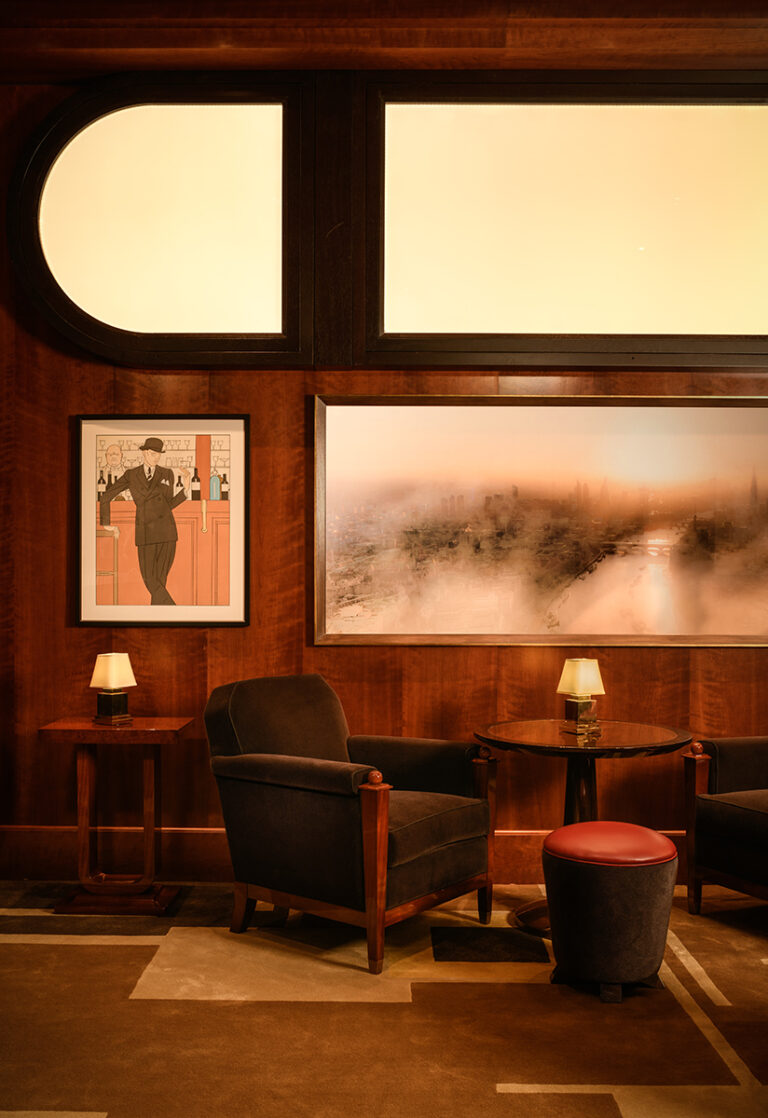 Lying on the bed looking up, you realise that ROOM is far, far higher than it is wide. As with all the most thought provoking abstract art, the usual, predictable visual reference points are distorted. There's nothing that one might recognise as a living space, and yet here you are, occupying the room. It is at once an extreme experiment in Bauhaus architecture, and in manipulating human psychology.
Staying in ROOM is an art lover's dream, but also a challenge. You cannot glance about the suite, close your eyes, and forget about it. You have to look – and think – deeply. Long after you have left The Beaumont, ROOM will play on your mind. It is the epitome of an unforgettable place to stay.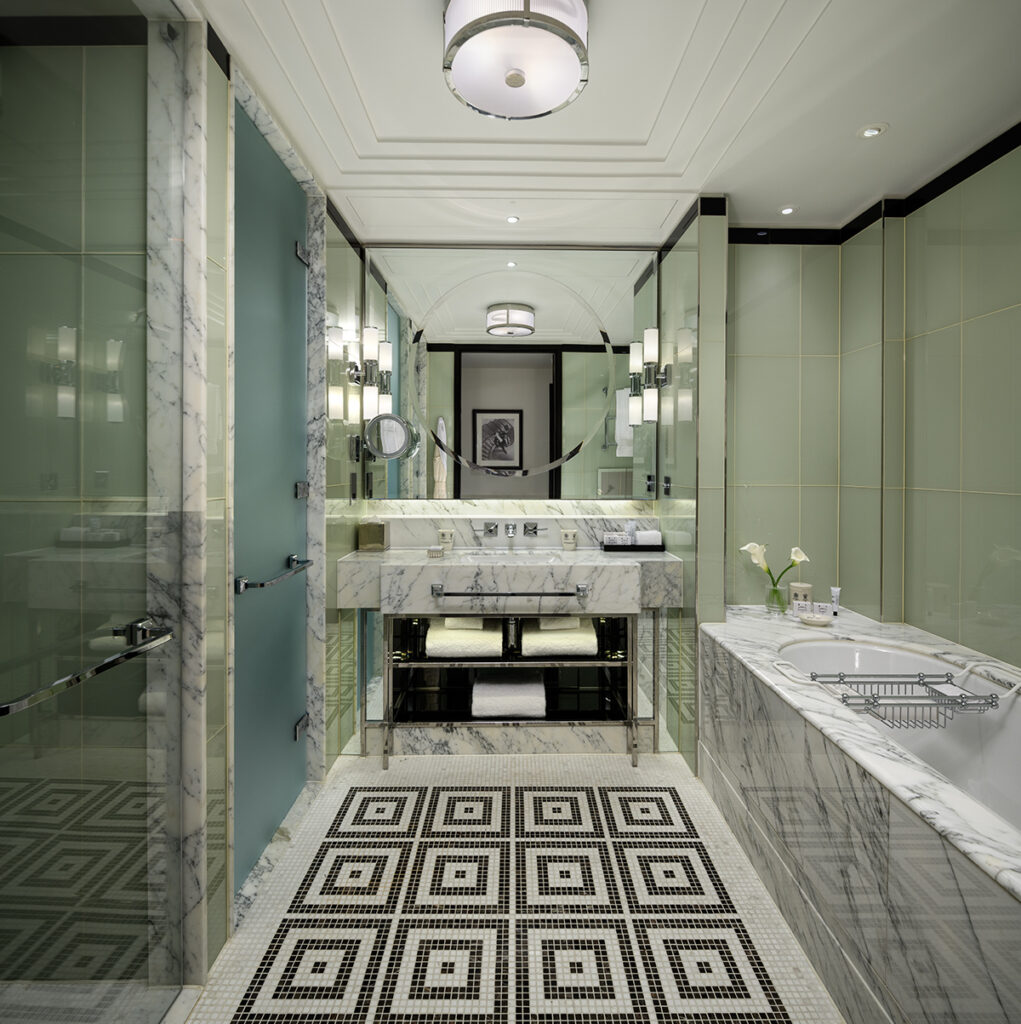 ---
US
Canada
Digital Version
Subscribe to Swanky Retreats Magazine's DIGITAL version. Read the latest issue online or download it to your computer.