There are two dramatic buildings dominating the skyline of Lyon, France. The first is the Basilica of Notre-Dame de Fourvière, perched on the hilltop above the city; and the second is the equally imposing Hotel Dieu, the vast facade of which sweeps along the riverside. Until 2010, this was Lyon's main hospital, and as one in three Lyonnais are estimated to have been born in the maternity wards here, the building has a very special place, literally and metaphorically, in the city's heart.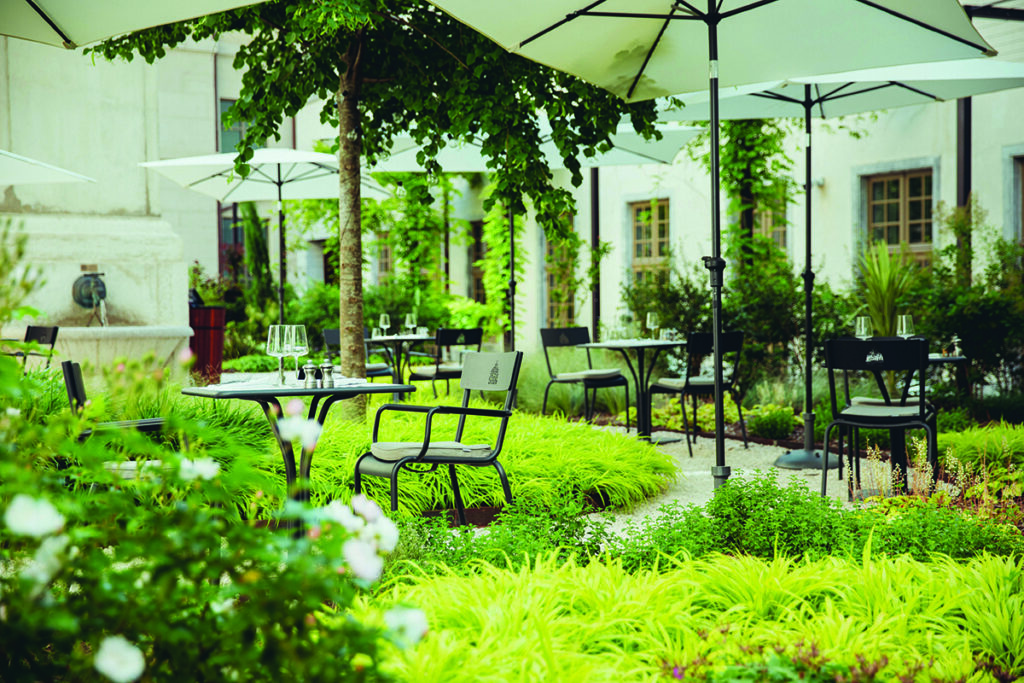 Over the past decade, Hotel Dieu's function has been reimagined, the buildings opulently restored  and reopened as museums, restaurants, and boutiques. In pride of place is the spectacular Intercontinental Lyon – Hotel Dieu which opened in 2019. The hotel's 144 rooms and 31 suites look out either onto the river and bridges, or to the quiet courtyards and the basilica behind. As many of the building's architectural features are protected, they could not be changed, and thus are incorporated into the design. This is why the signature suites are duplex: there is no way to divide the double-height windows, and in any case they make a glorious visual feature.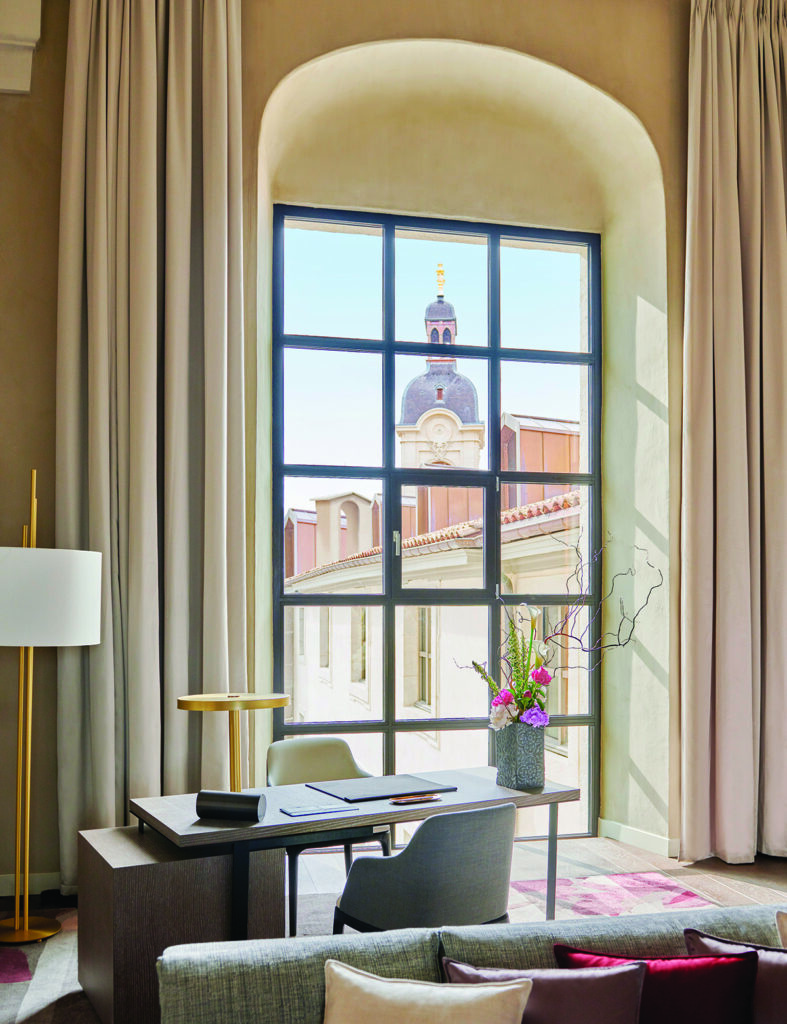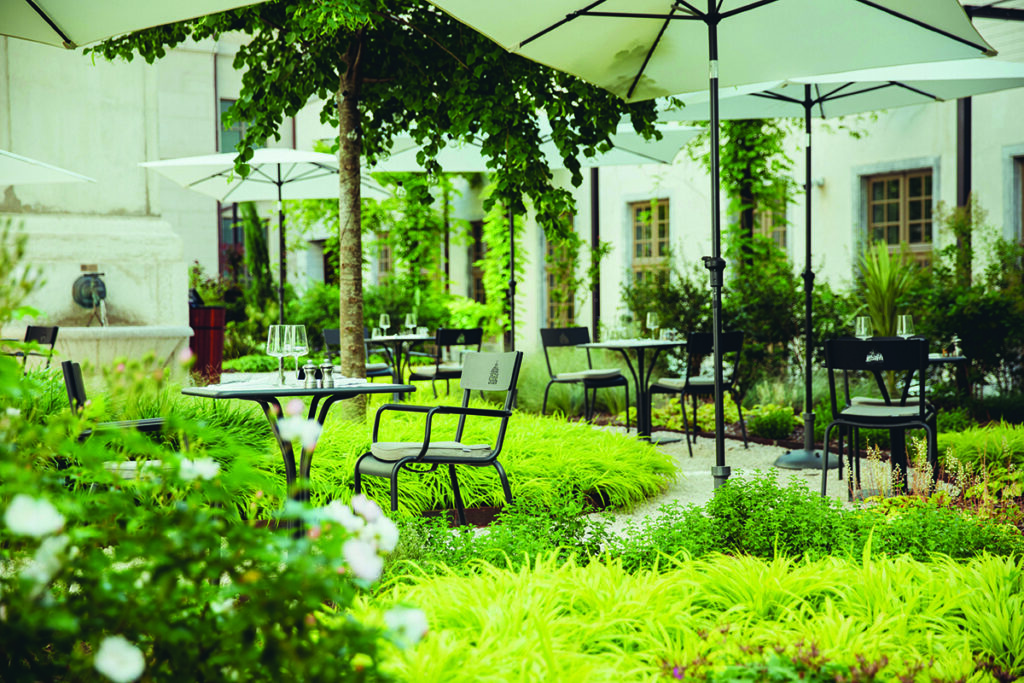 The truly jaw-dropping moment occurs, though, when you exit the lift and set foot in the hotel's Dome Bar for the very first time. It was awarded the Best Hotel Bar in the World 2021, and rightly so: I have never seen anything else quite like it. The bar was the hospital chapel, with a ceiling soaring 32m high, forcing your gaze towards the heavens. The height and correspondent acoustics meant that everyone in the hospital could hear mass, regardless of whether they were in the chapel or not. The balconies of the Presidential Suite — the largest in Lyon — open out just below where the ceiling starts to curve, and a dazzling display of flowers marks the sacred spot where once the altar would have been.
The bar's signature cocktail is Le Dome, a pink praline syrup with vodka, lemon juice, and Champagne, which pays homage to this building and to Lyon. Sip on it to the gentle sound of live jazz, and at the same time admire how the bar's contemporary interior design features, heating, and sound system are fitted in such a way as to sit or hang inside the room without touching, and thus causing damage to, the historic structure.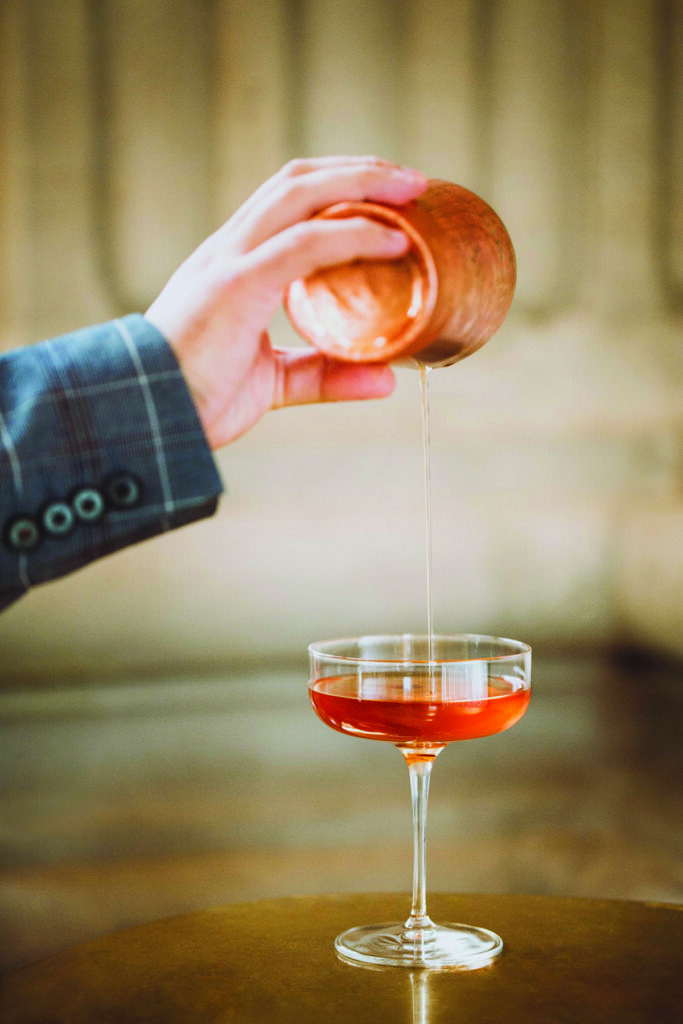 ---
US
Canada
Digital Version
Subscribe to Swanky Retreats Magazine's DIGITAL version. Read the latest issue online or download it to your computer.