Take everything you know, or have ever thought, about a wealthy, eccentric, British uncle who owns an expansive stately home chock full of antiques and art, each piece an expression of his eclectic taste, and hold that image in your mind. This is the uncle who collects the very finest furnishings and accessories and has ties to the Royal Family that are akin to a kissing cousin. Imagine doors opening from the porte cochere and you are entering what can aptly be described as an 18th century portrait.  You've entered Prestonfield House where rich tapestries adorn sky scraping windows, gilded frames draw you into another dimension as familial paintings offer familiar feelings to those only found when visiting a museum or an exceptionally wealthy British uncle.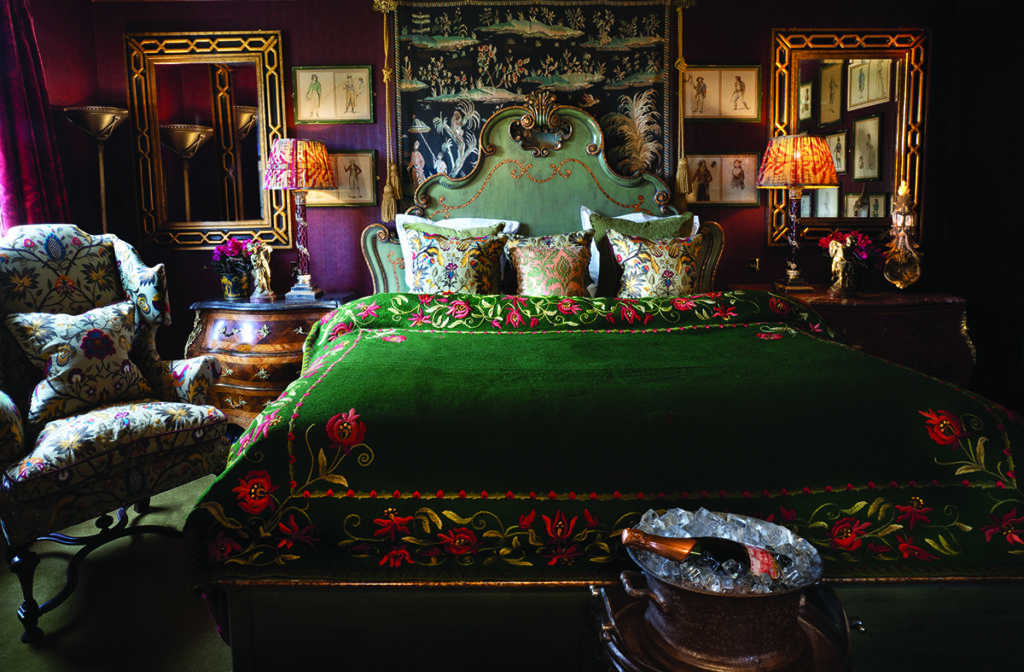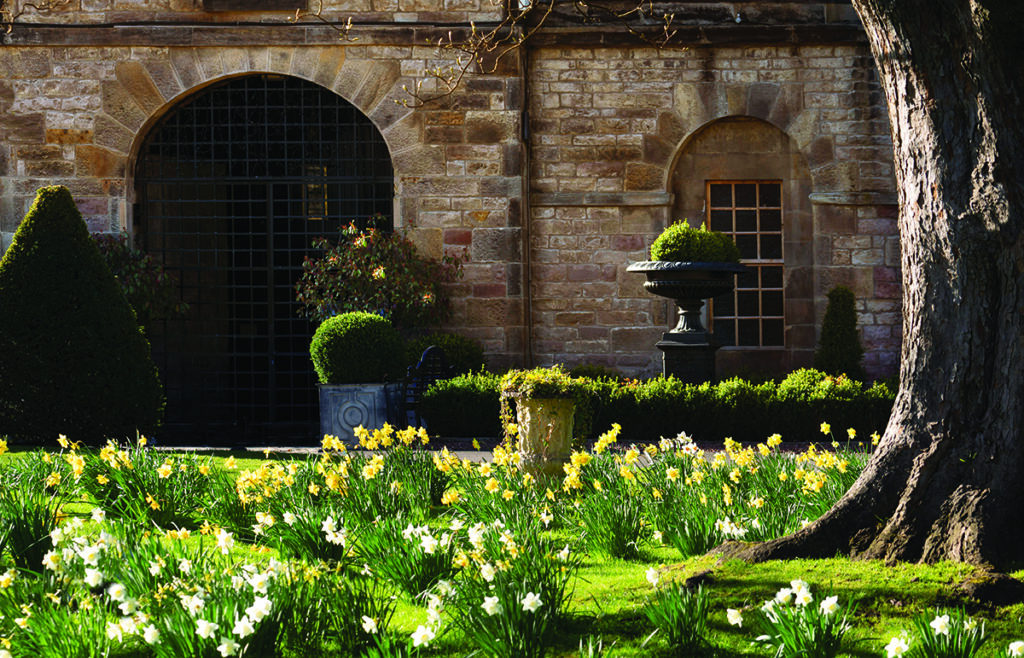 They say, "…opulence, theatre and luxury are combined in this unique 5-star hotel in one of Edinburgh's finest historic buildings." We say soak all of that in from a tufted velvet chair that you sink softly into in the drawing room of your suite, or from one of the leather couches in a room surrounded by the finest scotch, elk horns, and plush tartan carpeting. Italian plasterwork adorns some of the walls, but your eyes will feast on more than the decor inside. Treacle and Toffee, the resident Highland cows graze quietly in the pasture that edges one portion of the property. Guests are often seen sketching the cows, gazing at the pair, and always with smiles on their faces. The hotel has a history as rich or richer than its current decor. It was once a monastery that had burned to the ground.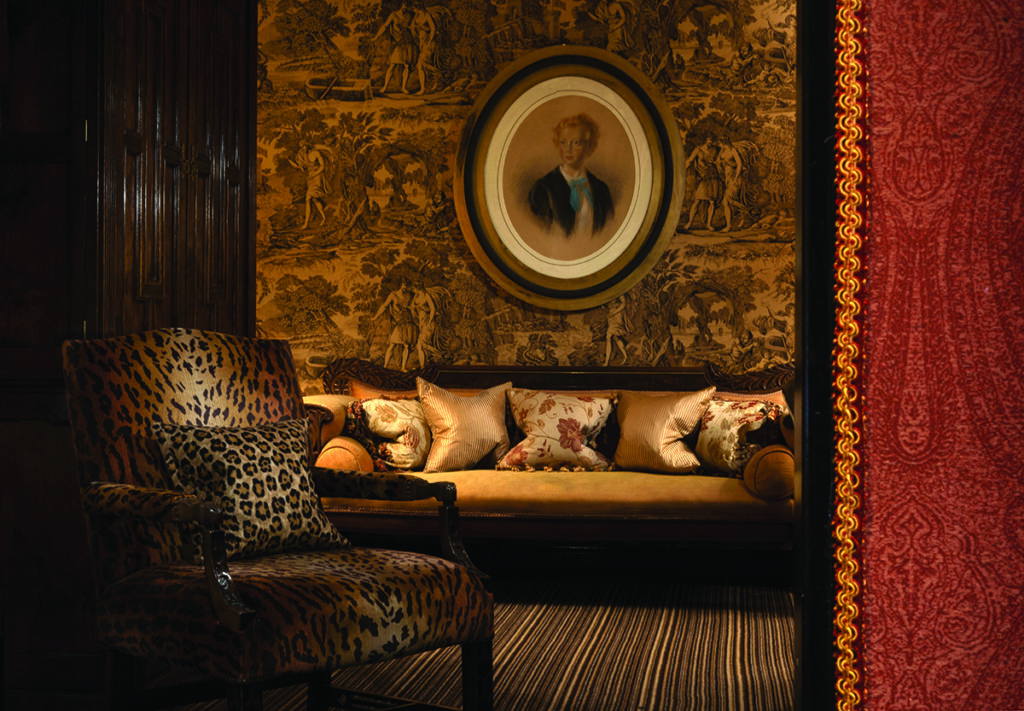 In the late Middle Ages, Walter Chepman, printer to King James IV and indeed the first printer in Scotland, acquired Priestfield estate. It was bequeathed to the Hamilton family who became the Earls of Haddington. By the 1660s, the estate became so burdened with debt that it was mortgaged to Sir Robert Murray. It then was sold to Sir James Dick in 1677, whose portrait still hangs at Prestonfield today. His initials also feature in the stonework and the plaster ceilings. As provost of Edinburgh, Dick initiated radical schemes such as clearing Edinburgh's streets of the excrement at his own expense – the stinking "night soil" was ferried out to enrich the Priestfield soil. When an anti-Catholic student protest escalated into the tragic burning down of Priestfield House, Sir James enlisted the king's architect Sir William Bruce to design a suitably lavish replacement. He also changed the estate's rather inflammatory name to Prestonfield.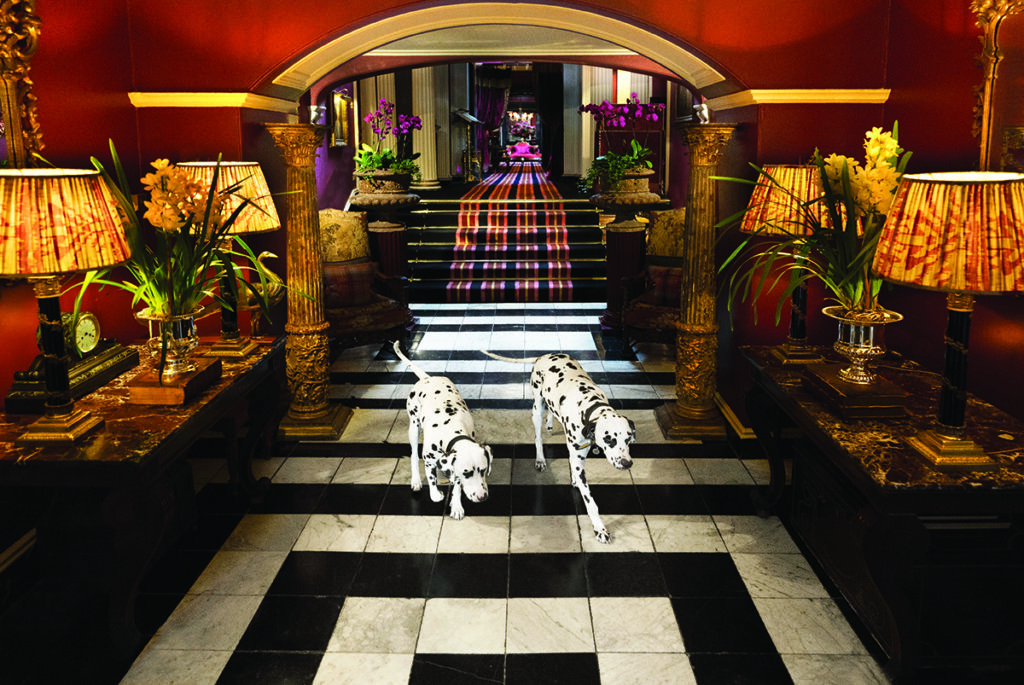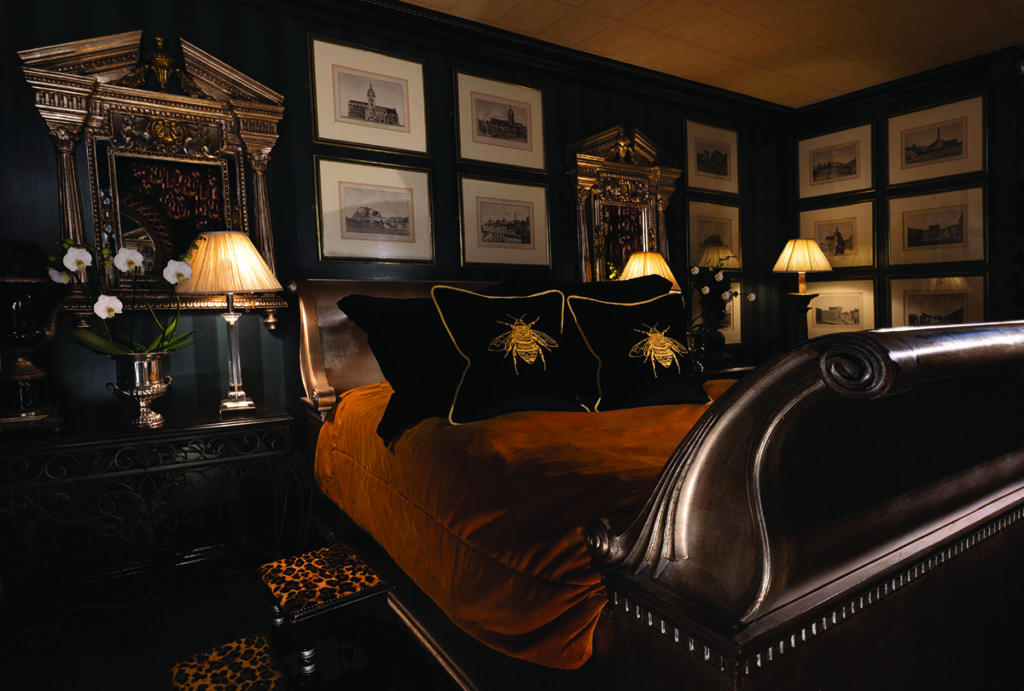 Playing host to many whose names would come trippingly on the tongue, today it is an exquisite choice for a place to stay. In 2003, it was purchased by Edinburgh restaurateur James Thomson who has spent two decades restoring it to its former glory adding his unique magic, drama and romance that you would expect from the creator of the Witchery by the Castle to become one of Scotland's most sumptuous hotels.
Only minutes away from the heart of old town Edinburgh, this luxurious property is tucked in the shadow of Arthur's Seat, the ancient volcano that sits 822 feet above the city.  The hotel is such an integral part of the community that the historic public rooms are great places to enjoy a drink, dine or to hide away and just enjoy the surroundings. Many who are not staying at the hotel pop in and add flavor and charm.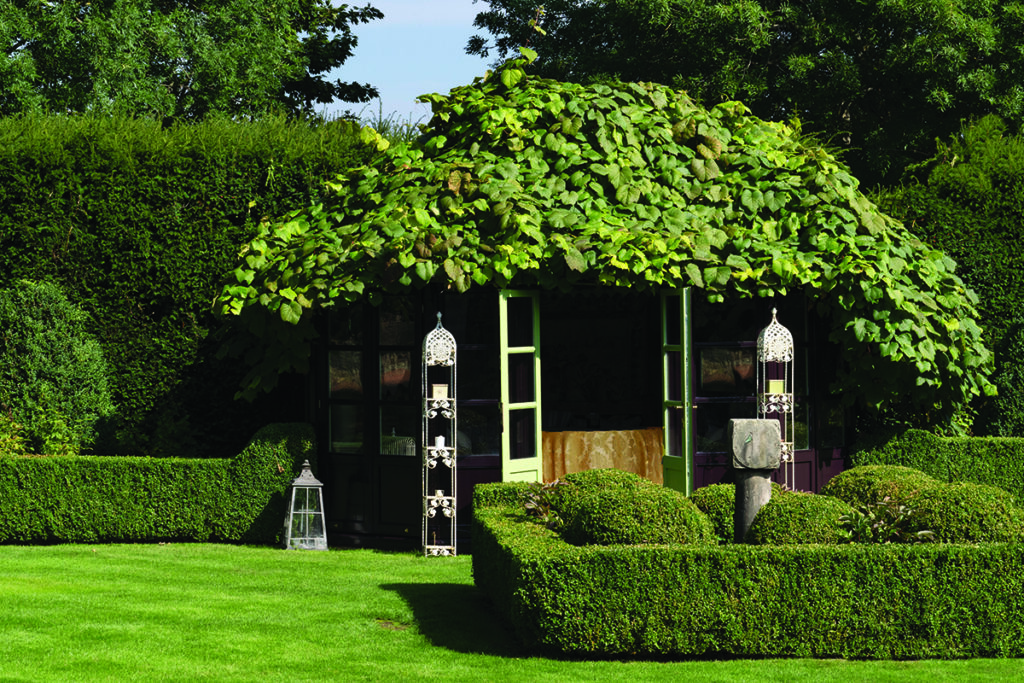 Each suite is a curated collection of art and uniquely named. We were at the top of the stairs in the Allan Ramsay suite, named after the 18th-century Scottish portrait painter. Settle in for more than a few nights and watch yourself easily become accustomed to this regal way of life, if even for a short period of time in this gem of a property. The staff is taken straight out of a book on how luxury hospitality is to be done and service is impeccable. Fine dining has never felt this elevated while being relaxed, and the sommelier that comes with the wine list is absolutely necessary, unless you plan on staying and studying for a few years, you can hang your hat on their every recommendation.
Here you will experience old-world British charm and hospitality. Pro tip: Indulge by preordering dinner while sitting in the Whiskey Room. The level of service is not for the faint of heart. You will want for nothing during your stay, including privacy. The staff appear out of seemingly nowhere just at the moment you need them. It's punctual; it's practical; it's regal; it's Royal; and it's what one would be accustomed to if they were to the manor born. We consider it elevated but not pretentious; it's actually executed perfectly.
The gardens are manicured. The champagne gardening shed is bubbling over waiting to be sat in, and this is only if you can tear yourself away from the comforts of everything else.
The hotel belongs to the Pride of Britain collection of hotels, a collection of the very best independent hotels across the British Isles. Stay in one of their properties and you'll see that it is aptly named.
With over 50 unique hotels in eight extraordinary regions, they know it can be hard to choose so why not map out the next several trips by honing in on the best and booking a few on each stay? Those are our plans!
---
US
Canada
Digital Version
Subscribe to Swanky Retreats Magazine's DIGITAL version. Read the latest issue online or download it to your computer.