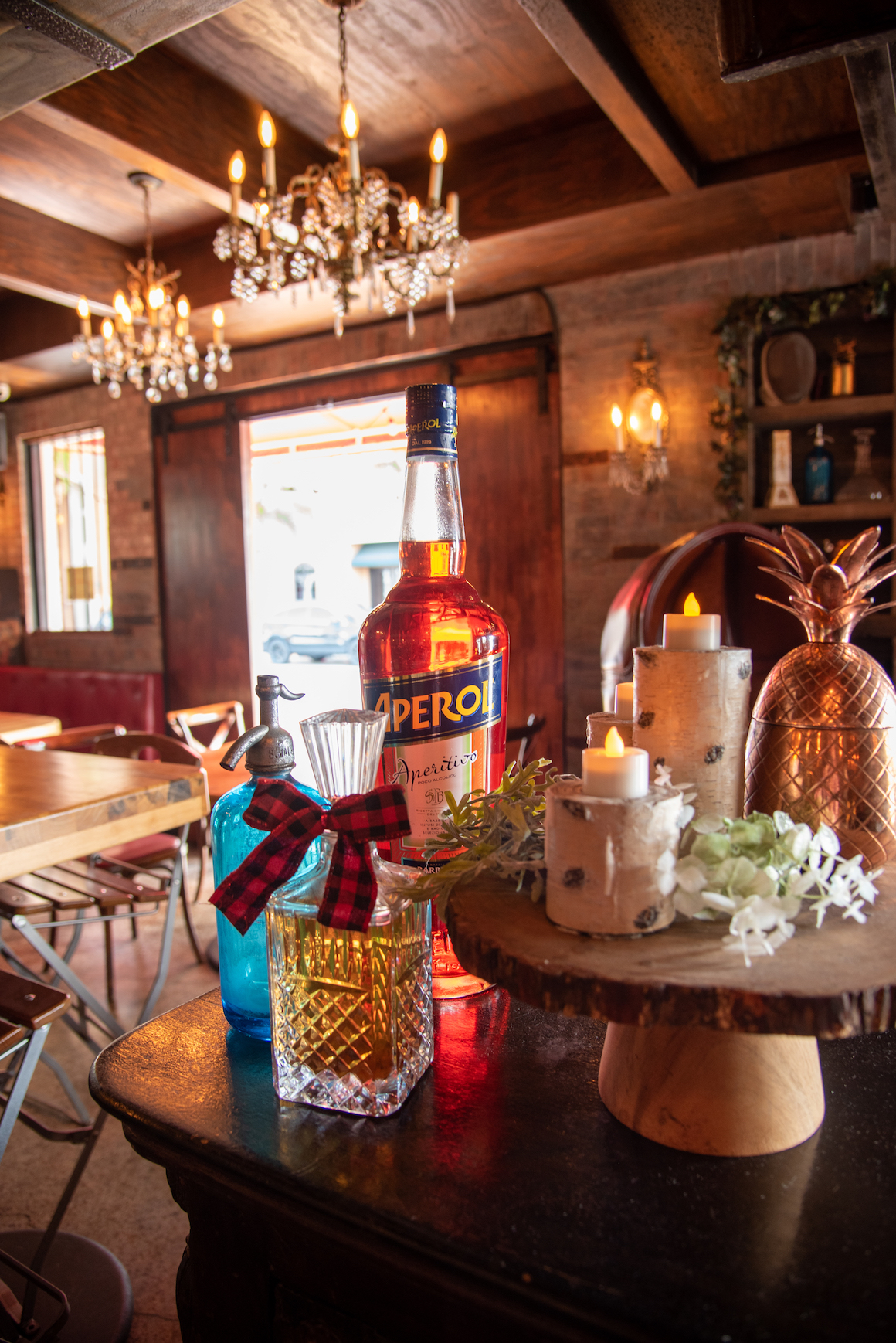 The toney setting of this destination is renowned the world over . . .
yet the expanse of America's first Resort Destination – The Palm Beaches -is not as widely talked about.  It comprises 39 towns and cities from Boca Raton and Delray, to Palm Beach and Jupiter! That's a lot to discover. We charted a course to see more than just the glitz and glamour and came across some very swanky spots along the way.
Home base for us was the Brazilian Court Hotel, right on the island. Its elegant spanish colonial architecture, lush tropical courtyards and fountains combined with warm ocean breezes frame the exclusive Brazilian Court Hotel. This  historic landmark infused throughout with Roaring 1920s glamour and boutique intimacy, is a private enclave and a classic Palm Beach luxury getaway — bringing together stunning, high-style accommodations and impeccable service made for an unforgettable experience. With all of the hotel's amenities, we were tempted to stay in, relax and enjoy nothing else, but in the end we were glad we ventured out to explore.
C.W.S. Bar + Kitchen was one of those understated spots that captured our attention. It is a neighborhood bar and kitchen serving up good ole hospitality. Inside, the scene is mysterious and relaxed, while still remaining upbeat. In the evenings it becomes a place to escape, it's a downtown night spot where the walls are warmed with wood and brick design, the beverage menu flows with sophisticated spirits and the kitchen is from scratch, so you know it's good.  We took our time enjoying lunch and being captivated by the decor. Imagine stepping into your uncle's vintage hunting lodge. Think chandeliers made out of deer antlers, oversized leather chairs and settees and a gorgeously stocked bar. We tried almost everything, or so it felt, when we waddled out of there and headed to The Benzaiten Center for Creative Arts.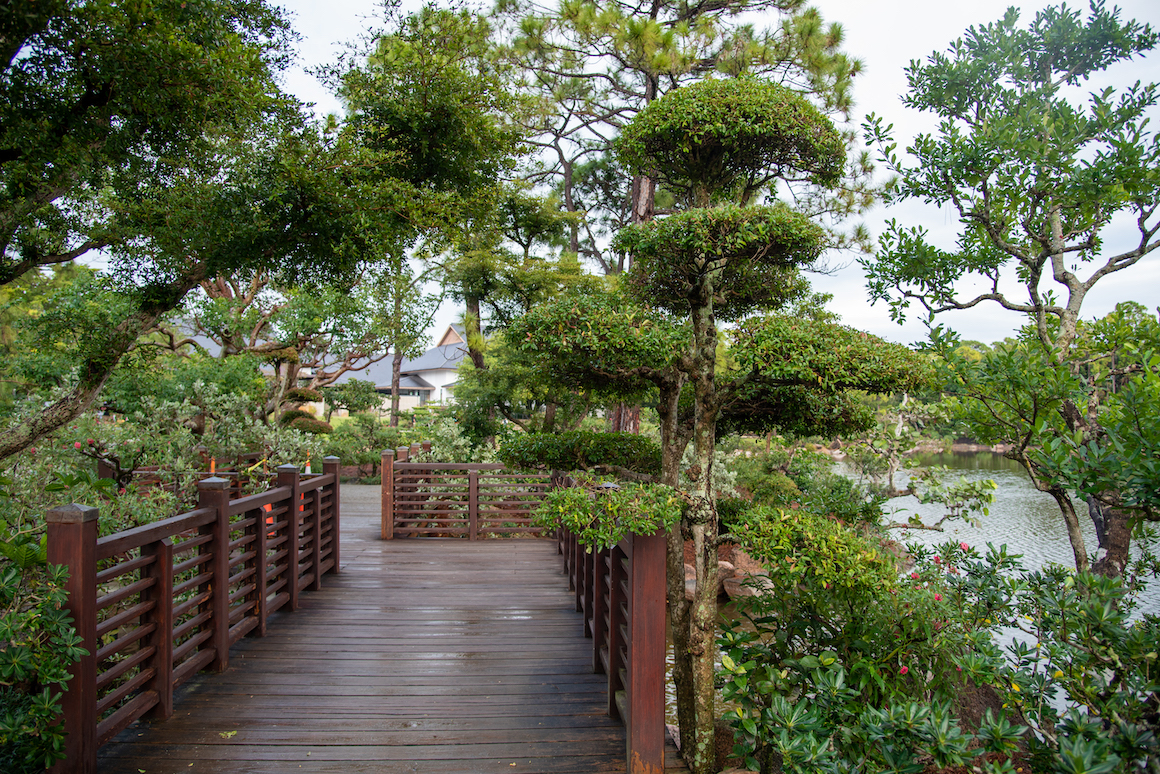 Previous
Next
This experience blew us away.
The industrial building beside the abandoned train track, hollowed out to become a glass blowing studio was a sight to behold. Once a train depot and now the place I get to live out a dream deferred. After watching the master blowers do their thing, we were educated on temperatures, textures, and techniques. Ready to blow, we created our own bowls that, once slowly cooled in their annealing oven, were shipped to us back home and now sit proudly on the coffee table. We have indeed become that aunt and uncle who have glass bowls filled with hard candy.
With that experience fulfilled, we trotted over to  Morikami Museum and Japanese Gardens. This cultural immersion stroll had us wending our way through the sprawling acreage devoted to showcasing both traditional and contemporary Japanese culture, both the Museum and Japanese gardens strive to engage a diverse audience through education and inspiration. Opened in 1977, Morikami's gorgeous outdoor venue features more than 16 acres of expansive Japanese gardens lined with strolling paths, a world-class bonsai collection and lakes teeming with elegant koi, while the museum is home to more than 7,000 Japanese art objects and artifacts, including a 500-piece collection of tea ceremony items. This was a great way to wind down before heading out to dinner.
We wanted to experience the cultural side a little more, we found Dada.This restaurant opened in Delray in the year 2000 in one of the area's oldest historic homes, the Tarrimore house circa 1924, which is listed as a historic site in Delray Beach. The eclectic interior and revolving artwork complement the creative cuisine, which is sustainably sourced. Dada is non-conformist. It allows food, atmosphere and staff artistic license, so to speak, to explore beyond the normal convention. The staff, ambiance and food were legendary and brought the evening to a fabulous close. On the way back  to Brazilian Court for a good night's sleep, we chatted about things to do the following day.Still yearning for more history, we decided to pedal the past and book an Island Living bike tour, led by Leslie Diver. She took us on a tour of the famed Town of Palm Beach. This outing was a great combo of fun and education. She highlighted the town's world-class architecture, its colorful history and its residents both famous and infamous. The  high-society life of the Island of Palm Beach from past to present was tangible as we pedaled by.
Previous
Next
Spoiled by everything surrounding us . . .
it was time to get up close and personal with the lifestyle of the destination. No more posh way than polo. Trotting off to the International Polo Club Palm Beach is the premier polo destination in the world, hosting the largest field of high-goal teams and the most prestigious polo tournaments in the United States. World-renowned players and polo enthusiasts alike come to Wellington, Fla.  each winter season to enjoy their love of the sport in the most prominent and well-equipped polo facility the sport has to offer. We got to experience this Sunday brunch + Polo in The Veuve Clicquot Pavilion. Now we can't unsee it nor can we ever watch a polo match any other way. Thanks, Palm Beach – spoiled for life.
Capping this evening off was dinner back at the hotel. Not your typical hotel restaurant, but this is Palm Beach where nothing is typical. This was dinner at Café Boulud, which sat at the heart of the historic Brazilian Court Hotel. As we dined, steps from Worth Avenue and the island's stretches of white sandy beach, the restaurant oozed with a sense of place. Since opening in 2003, the restaurant has become one of Palm Beach's most coveted dining destinations earning four stars in the Forbes Travel Guide and Wine Spectator's "Best of Award of Excellence." The French-American menu, created by Chef Daniel Boulud and Executive Chef Dieter Samijn, parallels that of Café Boulud New York with a touch of South Florida flavor. The steak melts in your mouth. The dining room's lighting wa a subtle as the flavors that showed off and through in each course. We would be hard pressed to select a favorite item from the menu.
Want to do what we did?
Here are some resources to a few of our favorite things:
---
US
Canada
Digital Version
Subscribe to Swanky Retreats Magazine's DIGITAL version. Read the latest issue online or download it to your computer.