This was my first trip to the state and I had been given an itinerary that included spa time, snowshoeing, horseback riding, skijoring, ice skating, dog-sledding, photography workshop, snowmobiling and wine tasting. Every single one of these was right up my alley. I had been craving the snow for months. When winter hat come bursting into life some months back, I had made plans and set intentions to get myself into the white fluffy stuff. I wanted to be active and not just watch the snowfall outside my window while safely tucked in front of a fireplace. Here at The Resort at Paws Up They wouldn't have it any other way. With 37,000 acres of a unspoiled nature being home to this ranch resort, everything was at my disposal. Every adventure late just outside my door.
Let me begin with my door! I was Lucky enough to spend my stay in one of the estate homes located within the resort. Paws Up offers a multitude of accommodations to the guests and choosing the two-story estate home was an easy choice for me this time of year. Their glamping tented offerings are ones that I'll definitely come back to in the summer. The estate home please me a short stroll away from the tubing hill, and the activity Outpost center, which served my needs and desires for this trip, perfectly. The Outpost is the hub of all activities as well as home to a magnificent shopping destination. This is the place where are you checked in for all of my activities, met my guides, and got outfitted for the day ahead. What was so extraordinary about this space is that I could have shown up here, at the resort, completely unprepared for the weather and purchased every item necessary for my vacation. The buyers, who are also the owners of the resort, want guess to feel as though they can show up dressed in shorts and a T-shirt in purchase any And everything they need right from this boutique, which is rather large to be called boutique. Their offerings rotate seasonally in guess can find everything from hiking boots to bathing suits, all high-end of course. The selection within the store is so tempting but all the shopping I had done for the trip almost made me mad. It was the sort of buyers remorse in reverse. I want to return all the cute things that I bought back home and: do over and start shopping right here at Paws Up.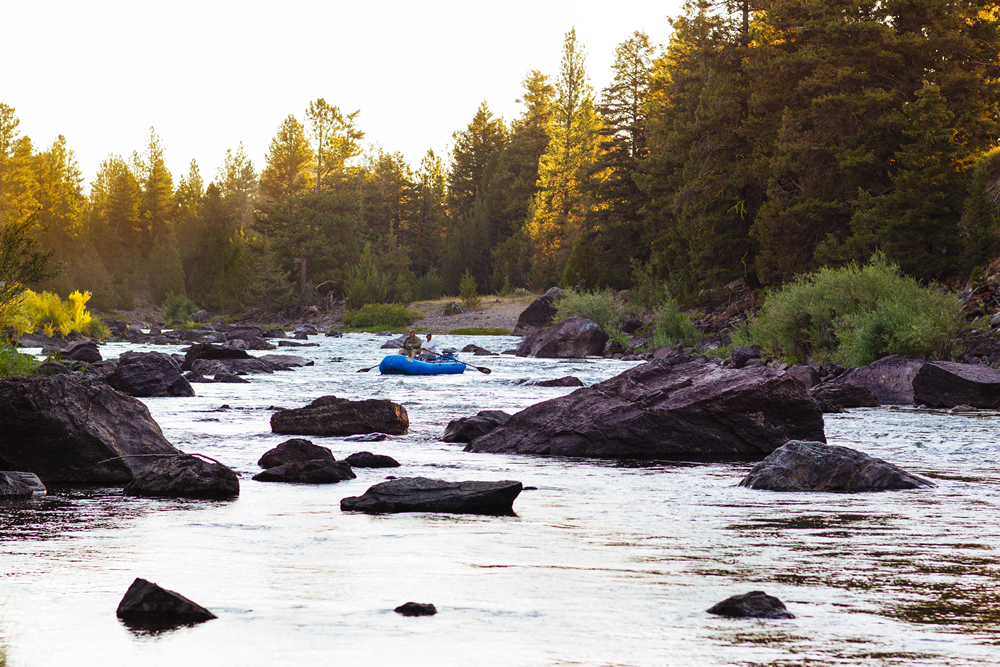 I kept my cool though and vowed that next  time I'll come with at least one empty suitcase and top it up with all the lovely items the owner, Nadine, filled the shop with. Shopping was not my main focus when arriving at the resort, fun and games were and boy did I get my fill. The experience really began from my pick up at the airport. My driver waited patiently for me with the sign, that should have been assigned of things to come. They take your stay at the resort very seriously; wanting to make your experience second to none. Before we even got into the SUV I'm on my driver started telling me about the history of the valley we were about to begin driving through. My mom, who loves Western movies and television shows, would have had a field day. Montana itself is a living history lesson and Paws Up is a slice of that history. One of Charles Lindbergh's homes is now the spa at the resort, and that's just one of many anecdotal facts about this very special resort.
As I snowmobile across untouched fields of freshly-fallen snow, I am reminded that there are no neighbors for acres and acres. Some of the closest are grizzly bears in the national reserve, but they are seldom—if ever—seen. This is the untamed frontier Lewis and Clark laid eyes on. The wide open spaces are breathtaking and what's comforting is knowing that there is a staff to take care of your every need. You can pretend to be "roughing it" while all the while knowing your every need and luxurious desire is taken care of. Having. Car come with every one of the estate homes was its own adventure. I had only driven in the snow, once and for a very short period of time. Here, I could pop up to the house for an outfit change, of pack the car and leave it by Tank, and Trough, the most frequented watering hole and dining establishment of my stay.
Driving in the snow may not seem like an adventure to some, but for me it was a real treat. Now, that being said…being pulled by a team of well cared for and well trained dogs on a dog sled was nothing short of living the dream of Iditarod proportions. Sliding through the tree-lined trails, having the dogs react to their musher, Jake's voice, and being tucked away behind the animals, it was easy to be transported to another state of mind. The rush of sensations that comes from taking turns and curves at a fast pace while looking up through the skyscraping pine trees as the light dapples the trail ahead left me speechless as Jake told tales of his travels in Alaska, with his dogs.  I could have lingered and petted the dogs for hours after that experience, but the day was still young and a horseback ride was in order. Slowing my pace for this trail ride atop Traveler, took me from 60-0 in about ten  seconds. Mounting Traveler put me high above the snow and my vantage point on this trail ride was perfect for spotting Bald Eagle's nests perched high above the thawing river. You can't make this stuff up.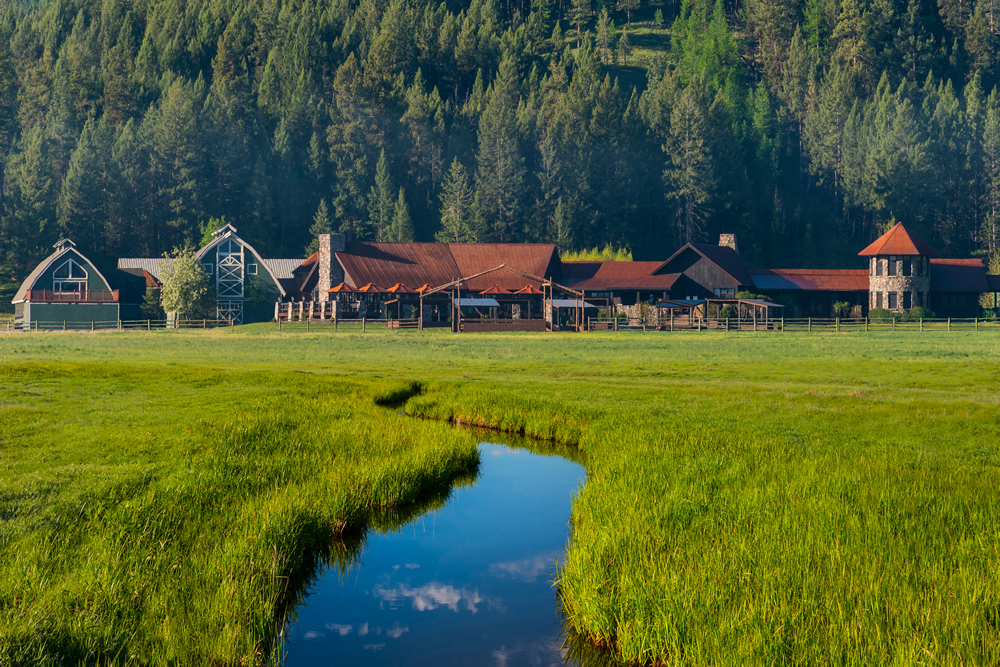 Round Pond Estate Winery happened to be on property for part of my stay and curated some great tastings and dinners. We paired whites and reds with crab and bison. I learned about the wines they produce and the vintners themselves. I think having culinary experiences in a place like Paws Up is unparalleled. The feeling of openness and fresh air all lend themselves to being open to thoroughly enjoying these experiences. Round Pond vineyards Gravel Series paired well with Paws Up. Their tagline is "Passion Rooted in Authenticity" and pairs perfectly with the resort. Authentic, real life experiences are what I crave and I got those at The Resort at Paws Up. I know I'll be back to enjoy the Fall adventures like hot air ballooning, and visit the glamping sites in summer, but above all, I will return to take part in the Thrillionaire Club. Memembership has its price, "To join this elite adventure club, all you have to do is conquer Paws Up's most heart-racing outdoor activities—our top 12 sure-fire adrenaline rushes—and you will be bestowed with the title."
Challenge accepted! Meet me back here in the coming issues of Swanky Retreats to see how I do in my quest to become a member of this elite group. Even if I fall short, I know that there will always be an experienced, passionate guide to help me out and a great wine picked out by the on property Sommelier to ease me into a gorgeous evening under the Montana sky full of stars. Now I see why guests come back year after year and season after season…there's nothing quite like this place.
---
US
Canada
Digital Version
Subscribe to Swanky Retreats Magazine's DIGITAL version. Read the latest issue online or download it to your computer.