Although my brain was surely enjoying "il dolce far niente," the sweetness of doing nothing, I was doing plenty, plenty of eating, plenty of drinking, and plenty of sightseeing. My trip started in Florence, or Firenze if you want to brag about your Duolingo Italian. Florence, aside from being a mandatory stop in Italy due to its rich history and culture, is also an excellent gateway for day trips to charming towns like Siena, San Gimignano, Cinque Terre, as well as exploring the Tuscan countryside. Yes, you must see the Duomo (how can you miss it), the David, and Ponte Vecchio, but to truly take in Florence, grab a seat in a piazza, drink a negroni al fresco, get lost finding the best gelato, and stop in your tracks when you hear a street performer singing "O Sole Mio." For artisan shops, outstanding cuisine, and that classic postcard photo from Piazzale Michelangelo, cross the river and venture out to the neighborhood of Oltrarno.
My favorite Spot: Piazza Della Signoria and Loggia dei Lanzi (outdoor sculpture gallery). Interesting bit: the imposing Fountain of Neptune by Bartolomeo Ammannati, depicting the mythological character surrounded by rearing seahorses and frolicking bronze satyrs, was not always well received by Florentines and has even been vandalized on numerous occasions. When it was unveiled in 1574, spectators said it was a "waste of marble."
Why go: Architecture, History, Art, Chianti Classico
Where to find local tips? @girlinflorence
Shopping: San Lorenzo Market, Scuola del Cuoio (monastery), Sara Amrhein jewerly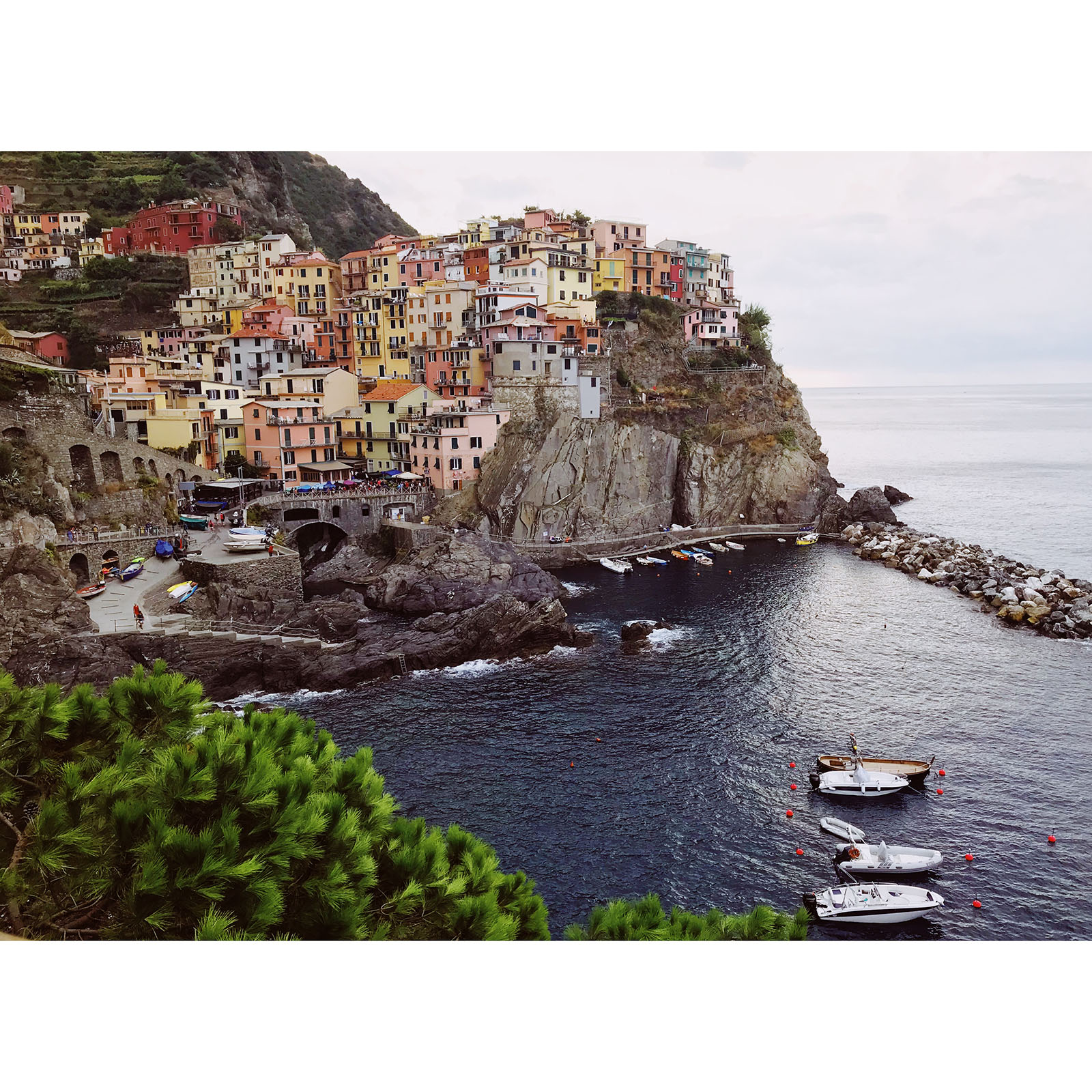 Tips: Take a free walking tour in the morning and pinpoint the places where you want to spend more time during your trip. Pre- book your tickets to museums. Yes, you can find some good  quality leather items in Piazza San Lorenzo, but beware of fakes. Before dinner, Italians go for an aperitivo, try an Aperol Spritz. Most restaurants charge a cover or coperto for table seating; this is typically €1-2 per person. Pace yourself and beware of Stendhal Syndrome (yes, this is real). What is it? A range of symptoms that include anxiety, panic attacks, hallucinations and even psychotic episodes—all after seeing renowned artwork.
Eating: Typical dishes include: Bistecca Alla Fiorentina, Pappardelle al Cinghiale (wild boar), Schiacciata, and Trippa & Lampredotto (some really dig it, some really don't). If you venture out to Cinque Terre, do yourself a favor and order focaccia with pesto. The region of Liguria is famed for its pesto alla Genovese. If San Gimignano is part of your itinerary, swing by the Gelateria Dondoli, dubbed "the world's best gelato."
Where to eat? Mercato Centrale, Todo Modo Bookstore (coffee, wine, and light bites), La Vecchia Bettola,
Trattoria 4 Leoni, Osteria Santo Spirito, Caffe Rivoire (serves great negroni), Antico Noe (must try the rosé sauce), Gelateria Della Passera, and Gelateria Vivoli.
A hidden gem: Rent a car and drive to Montespertoli (approximately 30 minutes) where you'll find the family-owned Ristorante Dolce e Forte. I'll just leave you with their tripadvisor reviews.
The basics: the Duomo, Giotto's Campanile, Ponte Vecchio, the Baptistery, Uffizi, Piazza della Signoria, Galleria dell' Accademia, Piazza del Duomo, Piazza della Repubblica.
What not to do: Do not eat in restaurants with menus translated into multiple languages. Do not wear shorts or mini skirts when visiting a church (even if the heat is real). Don't order a cappuccino after noon, or order a latte (you'll just get a glass of milk). Don't expect a big breakfast, no eggs in the morning here. Don't overpack, leave room to take home some treasures. Most importantly, do not rush, La Toscana is to be savored slowly.
Tip: Always look for the symbol of the rooster when buying a traditional Chianti.
Get in the Mood: Can't get to Florence but want to savor it from home? Here's what's in my cellar.
Tenuta Il Corno Chianti DOCG
Fattoria Montecchio
Poggio Amorelli Chianti Classico
Carpineto Vino Nobile di Montepulciano
Terre di Levante: Cinque Terre- wines of Liguria
CIAO!
---
US
Canada
Digital Version
Subscribe to Swanky Retreats Magazine's DIGITAL version. Read the latest issue online or download it to your computer.