Location, Location, Location…Key West
If you want to get to the heart of the matter and set yourself up to be in the thick of things, try Ocean Key Resort & Spa A sophisticated, vibrant, seaside classic nestled between Key West Harbor and Mallory Square at 0 Duval Street. If you really want to get to the bottom
of things in Key West and see the sun set like you've never seen it before…you'll need to be right here, because from here you can do just about anything on the island. We hit the ground running and made a splash with Honest Eco on their Dolphin Watch & Snorkel Tour. We really pulled up to the hotel's valet and checked in in under five minutes, which gave us just the right amount of time to slip out of our road trip attire and into more appropriate clothing for a day on the water. Our crew was a fun group of ladies who took us (magically) right to where the dolphins were, out in the wild. We could have stayed and watched those gorgeous beings all afternoon, but there were snorkels to don and other sites to see as we nibbled on freshly cut veggies and hummus. We did not want anything too heavy as we were about to snorkel and explore a world filled with massive sea sponges. There was the obvious look but do not touch policy, but something more impactful hit us on our journey. The boat we were aboard, the SQUID, is Key West's first electric-powered charter boat. It is a lithium ion battery-powered hybrid double-hulled boat with electric motors for four-hour dolphin watching and snorkeling tours. The solar-powered boat's electricity stores can be recharged at shore through solar panels. When they call themselves Honest Eco, they mean it. We loved being aboard such a low-impact, sustainable vessel. It made us feel good about being at one with nature.

The giddiness of floating in calm shallow seas and smiling at wild dolphins from a lovely boat washed over us for the rest of the evening, it was all we could talk about, back at the Ocean Key Resort while eating at Hot Tin Roof. Even though the views of the famous Sunset
Pier were jutting out from beneath us, punctuated by tarpon-attracting lights below its surface, we could not keep our minds off of what took place earlier in the day. Full bellies and a few cocktails later, we drifted off to our room to sit on our balcony and overlook the happenings below. It was the perfect evening, full of people-watching and smiles. "Tomorrow," we promised ourselves, "we will make the rounds at Mallory Square, watch the performers and enjoy the sunset from the pier." Sounded like a solid plan. The next morning was back to Hot Tin Roof for breakfast overlooking the calm ocean waters. With our sunset plans firmly in place, we set out to fill our morning and afternoon with things only found in Key West. From Ocean Key Resort, we could walk to everything within minutes, and we took full advantage of that fact. We could have taken the Old Town Trolley or The Conch Train, but opted to stroll across to the Shipwreck Museum and learn a bit more about what built the original economy of  Key West. Such an interesting and quirky museum. We even took the hike up the 65 foot lookout tower, and felt like kids on an adventure. The rich wreck history of the island is fascinating and made me want to dive a little deeper into what might be out there, under the sea. Next stop was Mel Fisher  Maritime Museum. This place was tantalizing! Seeing actual treasures discovered by Mel and his team made me start googling SCUBA lessons and researching the old trade routes of Spanish ships. If anyone visits and doesn't get the itch to get out and explore, then they
must have missed all the medallions, coins, jewels, detailed history, anchors and bars of precious metals that told so many fascinating stories. The treasures in Mel Fisher's Maritime Museum are memories made wandering through the exhibits. Those will last a lifetime.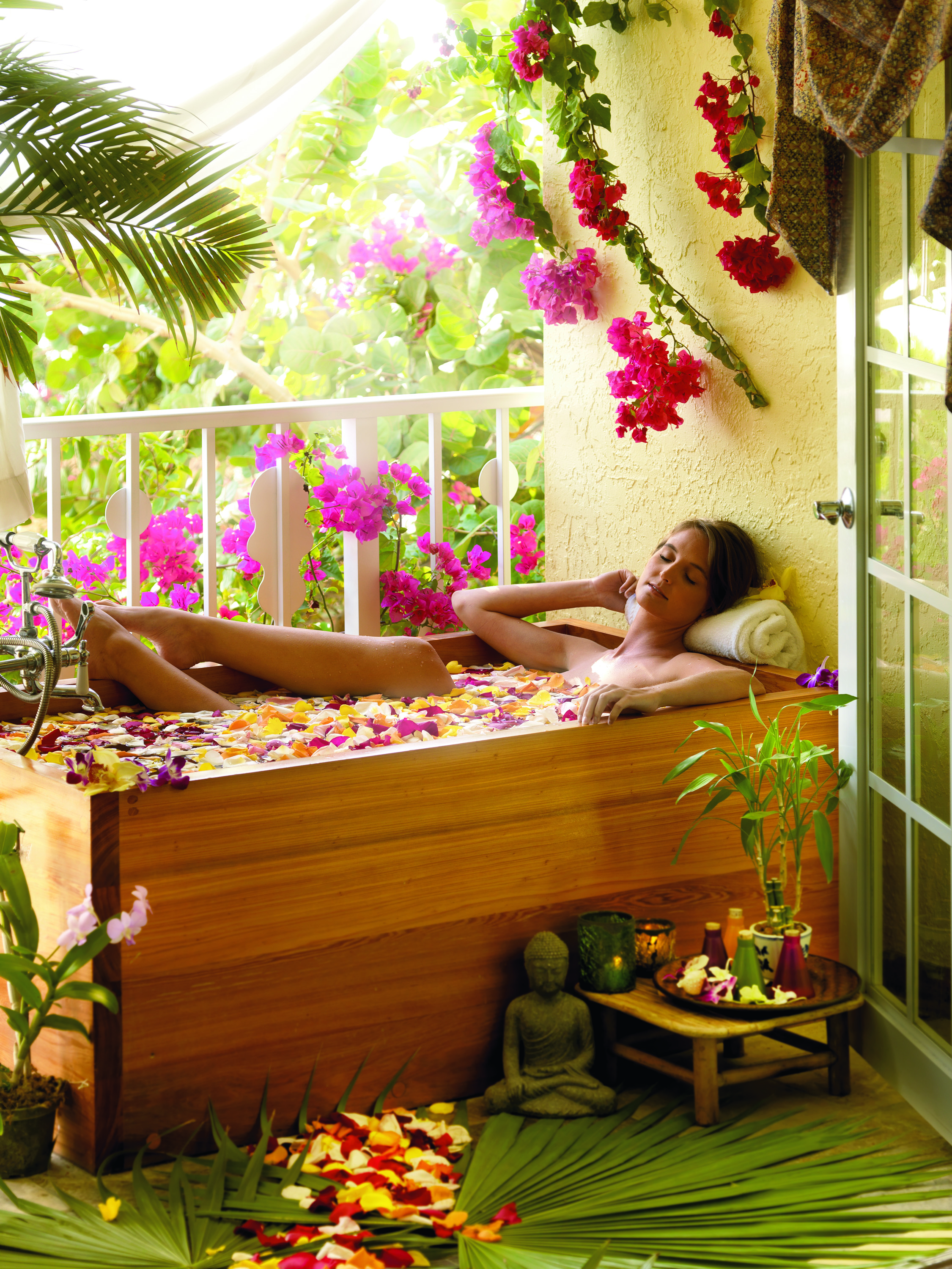 Since I couldn't get the SCUBA lesson fast enough, We decided to do an excursion on top of the water. We hopped on a Barefoot Billy's Watersports guided waverunner tour around the island. What an adventure that was. We wondered why a tour, and why we could not simply rent a waverunner and bop about. We soon found out. Key West is a high-volume, high-traffic marine activity area. Not every boater is going at a practical speed and it would be a free-for-all if everyone went on their merry way. Plus, we would have missed out
on the point of interest as we ripped around the island. The guided tour was the way to go. Not to worry, we went fast enough and far enough to get our fill. There was even a point where we did get to cut loose and let the machines take us away and spend some time messing around freestyle. Knowing what lay beneath us added a little more excitement to the day. What a way to see Key West. Again, we spent much of our time, back at Ocean Key chatting about the day's adventures, as we slipped into sunset-watching attire. Describing a Key West sunset could never do it total justice, but suffice it to say there's a lot of energy when you watch it from Mallory Square. We called it an early night that night and headed back to soak in our massive bathtub. The beauty of this room was that the tub opened up to the room which opened up to the views outside of our sliding glass doors. This meant sipping wine and taking a bubble bath were the only way to end this night.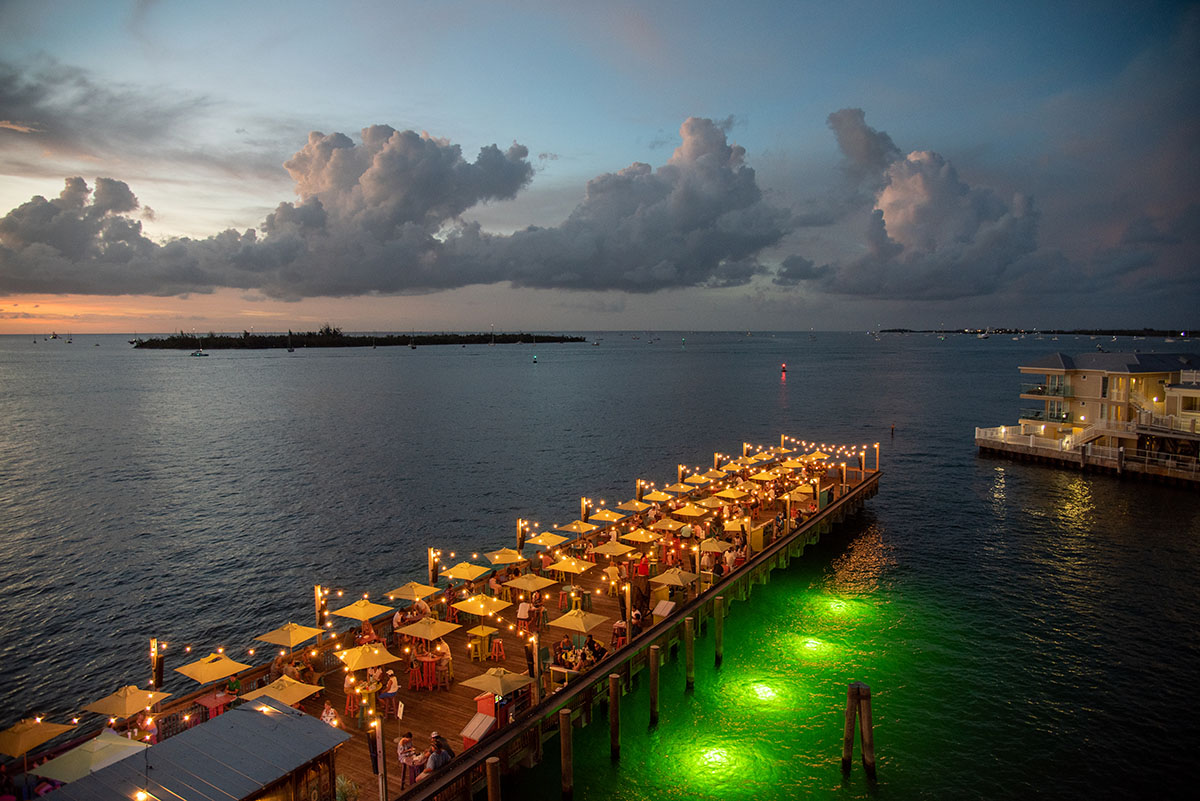 As we sipped and smiled, we (of course) started planning what to do the following evening. We left  the day open for strolling on Duval Street and barhopping. The night, we decided, was for ghosts and gravestones. Funnily enough, there was a tour called exactly that! We booked a late night on the Ghosts & Gravestones Frightseeing Tour. All we had to do was muster up the courage to walk downstairs and hop on their trolley that was going to drag us to our doom (all while giving us quirky history tidbits along the way). What a fun
experience we had. Staying at Ocean Key Resort & Spa was a great choice for this visit. We wanted to get into Key West like never before and position ourselves at a resort that was in the midst of it all and we surely did.
LOCATION, LOCATION, LOCATION!
---
US
Canada
Digital Version
Subscribe to Swanky Retreats Magazine's DIGITAL version. Read the latest issue online or download it to your computer.