The newly renovated Tordrillo Mountain Lodge offers multi-sport, ultimate Alaska adventures, complemented with remote, rustic-modern lodges, private cabins, and luxury lifestyle amenities.  Named for the Tordrillo Mountain Range, known for its world-class ski terrain and weather trends, owners Olympic gold medalist and guide Tommy Moe, and Alaskan heli ski pioneer Mike Overcast, redefined big mountain adventure with heli skiing when they began offering the trips that introduced this untouched region to the world. Since then, Tordrillo Mountain Lodge has expanded, offering summer and winter wilderness adventures for all abilities in the Tordrillo and Alaska Mountain Ranges. The redesigned main lodge offers a completely transformed summertime guest experience to complement their famous winter heli-skiing program. Construction improvements include five new chalets built with sustainably harvested four-sided log, an expanded yoga and fitness studio, and the first via ferrata (fixed steel cable climbing route) in Alaska.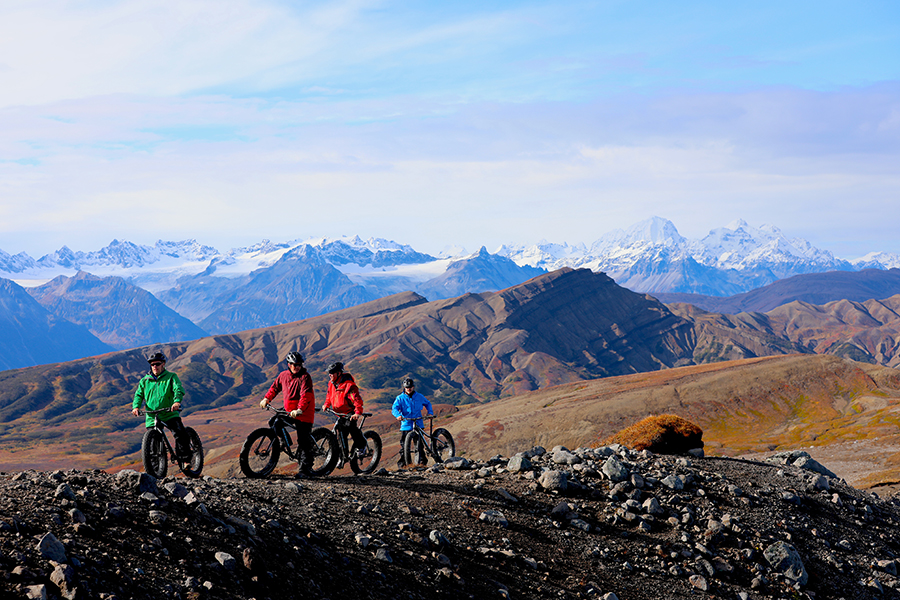 Just a 40-minute flight from Anchorage, Alaska, on the banks of the Talachulitna River and on Judd Lake, the remote Tordrillo Mountain Lodge complex is within eye shot of two 11,000-foot volcanoes and Denali, North America's tallest peak. From the minute the floatplane arrives, professionally-trained staff customizes the Tordrillo Mountain Lodge experience to all interests and abilities. Thrill-seeking guests of all abilities can experience endless summer activities to explore the rugged and beautiful Alaskan wilderness from helicopter accessed fat tire mountain biking, world-class fishing, kayaking, canoeing, white water rafting, and glacier hiking to wake surfing, waterskiing, wildlife viewing and Northern Lights observation. The extensive river system around the lodge is home to all of the Pacific salmon species, as well as rainbow trout, Arctic char, and grayling. Tordrillo Mountain Lodge's remote location provides what feels like private water, accessed by helicopter directly or by floating in rafts inflated on-site at a backcountry river. Guest activities and itineraries are tailored to each group's desires – from the menu to the adventure.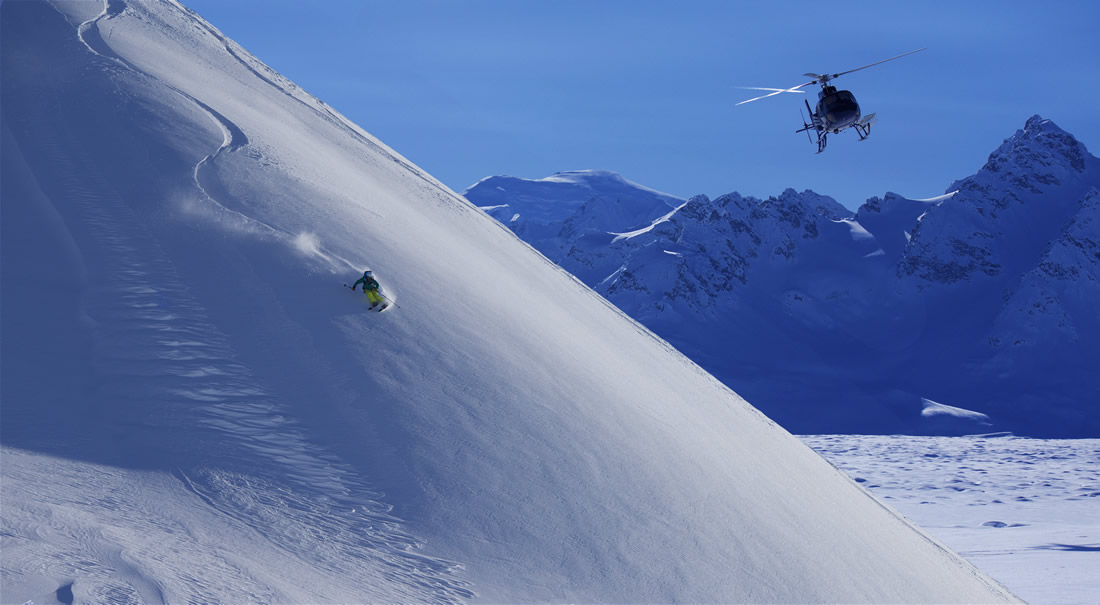 The recently-renovated flagship main lodge offers full- service, luxury amenities and rustic-modern, Alaska architecture. Adjacent to private cabins and lakeside retreats, the 5,600-square-foot log structure features dramatic walls of windows and three large cedar decks that overlook Judd Lake and the Alaska Range. A lakeside hot tub, bar and dining room are surrounded by breathtaking views, where guests enjoy five- star meals, handpicked wines and premium spirits. Common areas and a spacious, open living room with a hand-built fireplace offer a popular area for relaxing and socializing. Six upstairs guest rooms with private baths accommodate up to 12 guests. Two newly-constructed, private guest cabins are located just west of the Main Lodge. Each one features a spacious bedroom, full bathroom and living room, complete with a glass-enclosed fireplace and unobstructed views of Judd Lake. Each cabin accommodates two guests. The newest of the two lodges in this set of buildings, just across from the flagship location, Judd Lake Lodge sets the standard for lodging in the Alaska wilderness. Nestled on the far side of our private Judd Lake, the interior features modern architecture, including floor- to-ceiling windows and 4,600 square feet of hardwood and stainless steel accents that complement a contemporary, yet cozy environment. Four large suites with private baths each accommodate up to eight guests. For those looking for something ultra exclusive, the Lakeside Retreat & Moose Hall sleeps 8 and includes a private chef, masseuses and your own helicopter and landing pad. After a day of exploring the alpine surroundings, there are numerous luxurious amenities to round-off the stay including in-room spa treatments, a lakeside sauna, an outdoor copper tub, wine tastings and an indulgent Alaskan gastronomical experience.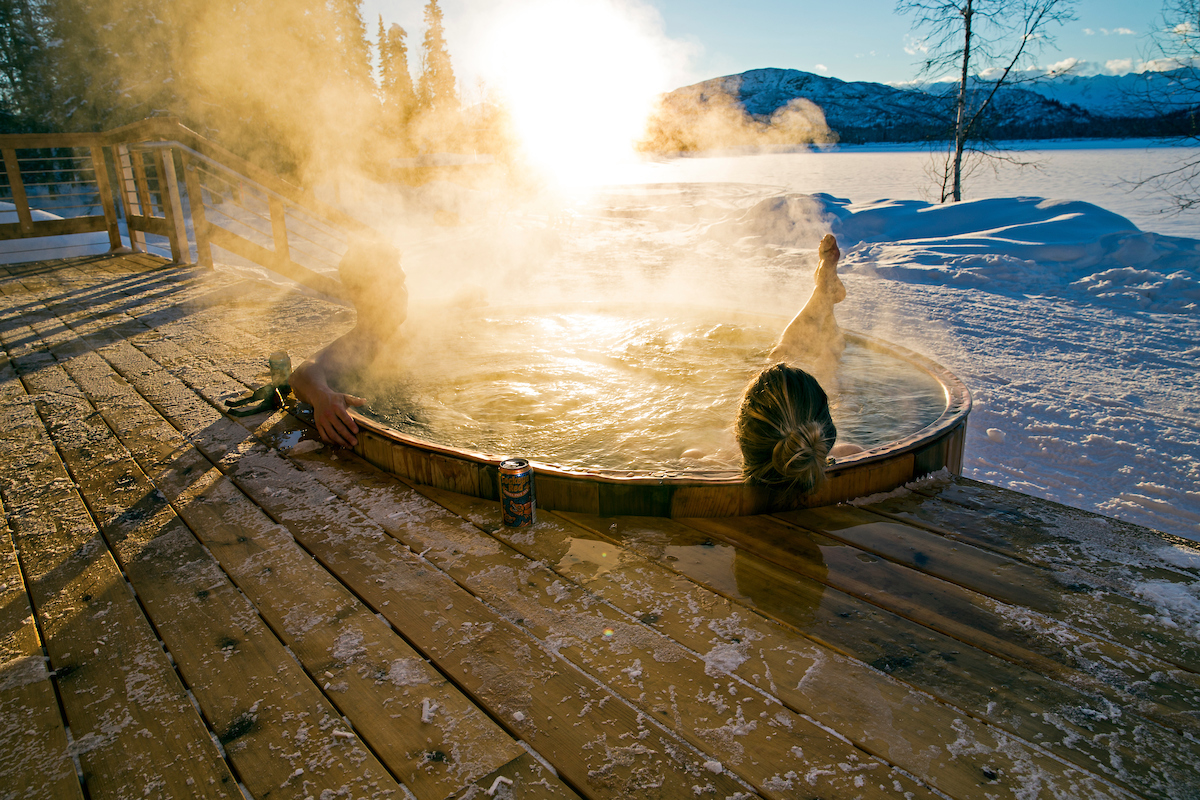 In the winter months, visitors have unrivaled access to the legendary Tordrillo Mountains for heli skiing and snowboarding. The industry's most accomplished and qualified guide team is ready to lead guests to steep couloirs, open powder fields, or to nab a first-descent. On winter down-days, the lodge offers a range of activities including cross country/skate skiing and fat tire mountain biking on groomed trails around the property, snowshoeing, an ice plunge, and a hot tub.
Summer packages from July 5 – September 15, 2019 start at $6,000 per person​ for three nights. Packages include round-trip float plane flights from Lake Hood, Anchorage to Judd Lake, lodging, two helicopter excursions, all gourmet meals, professional guide services, use of gear and fishing equipment, access to the fitness/yoga center, copper hot tub overlooking the lake and a wood-fired sauna. Winter heli-skiing packages begin at $14,000 per person and include 7 nights of lodging, 7 days of heli-adventures and gourmet meals, safety equipment and ski/snowboard demos, 5 hobbs per group of 4 clients, transportation from Anchorage International Airport to The Hotel Captain Cook, one double occupancy room night at The Hotel Captain Cook the evening prior to your flight toTML, round trip flight between Lake Hood & Judd Lake with arrival on Saturday and departure on Saturday.
---
US
Canada
Digital Version
Subscribe to Swanky Retreats Magazine's DIGITAL version. Read the latest issue online or download it to your computer.