Retreat to a Teton Tiny House
With sustainably built, LEED-certified "tiny house" cabins, Fireside Resort is Jackson Hole, Wyoming's most innovative take on resort town lodging with the Teton Tiny House cabin. The resort embraces modern, yet rustic design and presents a fresh approach to luxury lodging. Nestled in a wooded setting at the foot of the Teton Range, the cabins allow guests to get back to nature while enjoying the intimacy of a boutique hotel and the ambiance of their own cozy residence.
Channel Your Inner Cowboy
"Yellowstone," the wildly popular cable television series starring Kevin Costner, has sparked newfound interest in luxury dude ranch vacations. Red Reflet Ranch, a 28,000-acre guest ranch in Ten Sleep, Wyoming, has experienced a surge of guests booking five-figure vacations because of their love for the series. Guests stay in fully-stocked private cabins and enjoy farm-to-table cuisine while participating in equestrian programs, cattle branding, hiking, mountain biking, ATVing, fly fishing, shooting, family-friendly activities and cooking classes.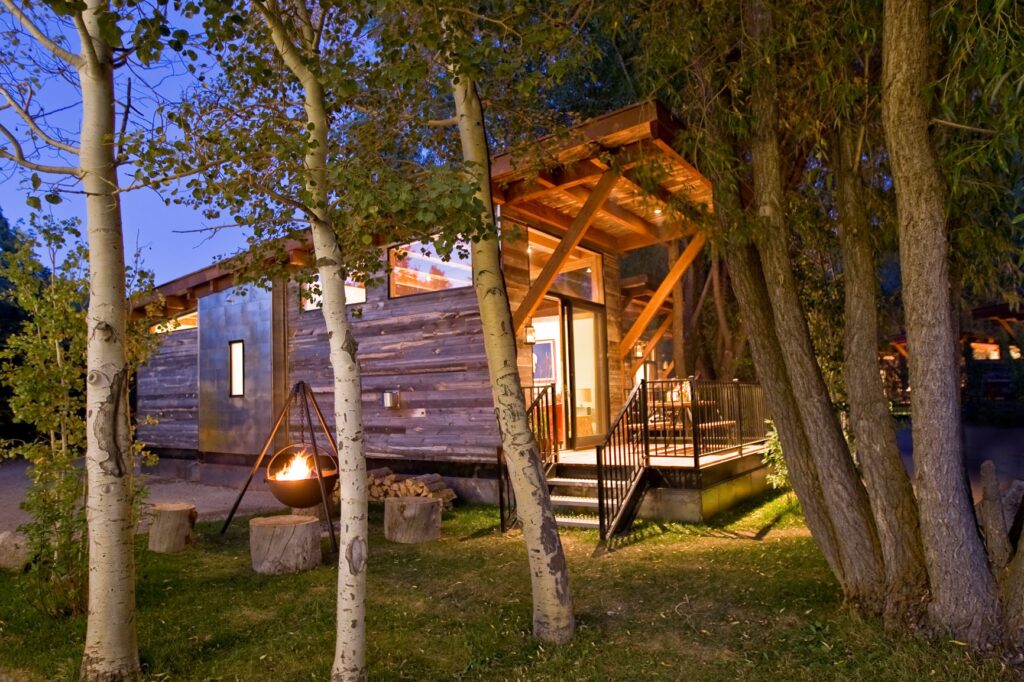 https://www.firesidejacksonhole.com
---
US
Canada
Digital Version
Subscribe to Swanky Retreats Magazine's DIGITAL version. Read the latest issue online or download it to your computer.